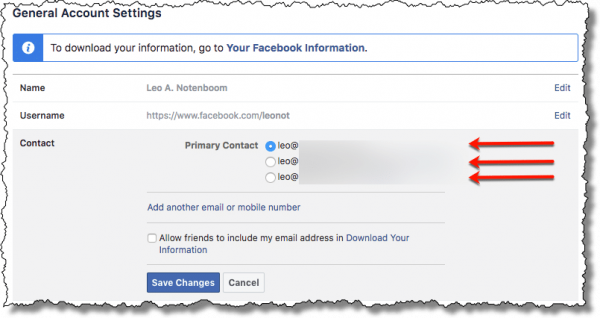 I remain shocked at the number of people who lose accounts regularly because they get hacked or forget a password only to discover they never bothered to set up recovery information on the account.
To quote the shoe people: just do it.
Now.
In fact, set up multiple recovery email addresses for those accounts that support it. My Facebook account, for example, has a couple, as does my bank account. This helps ensure that should there ever be a problem with one, I have the other to fall back on.
And, of course, periodically make sure those recovery addresses work! That's another way people's primary accounts get lost forever after a hack: the recovery address they set up years ago is no longer available.