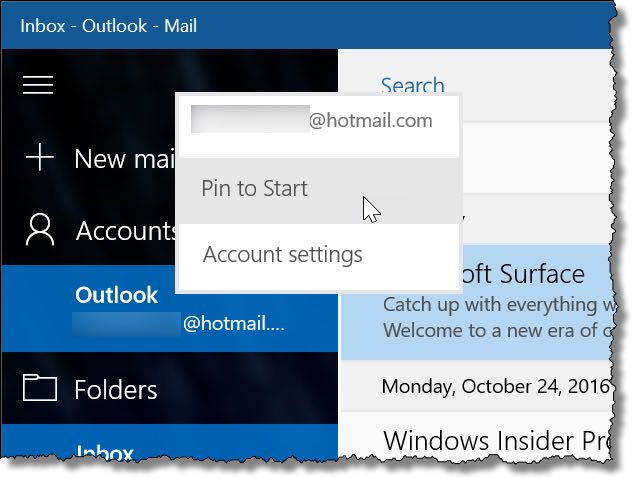 If you have multiple email accounts and you use Windows 10's built-in email program, you can save yourself a step by pinning your most commonly-used email accounts to the Start Menu.
In Mail, right-click on the account you want to pin and click on Pin to Start.
You'll need to confirm that yes, indeed, you do want to pin something to the Start menu.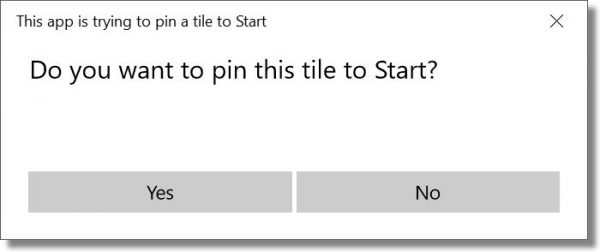 Once you've said "Yes", go ahead and close the Mail app if you like.
Now, on the Start menu, you'll find a new tile. Click on that tile, and it'll open the Mail app directly into that email account.

(Note that the tile in this example is labelled "Outlook" because outlook.com is the email service being used with Microsoft email addresses such as the hotmail.com email address I used. This is completely unrelated to the Outlook email program that's part of Microsoft Office. This tile is a shortcut to open Windows 10's Mail app to the specified account.)
Related Video