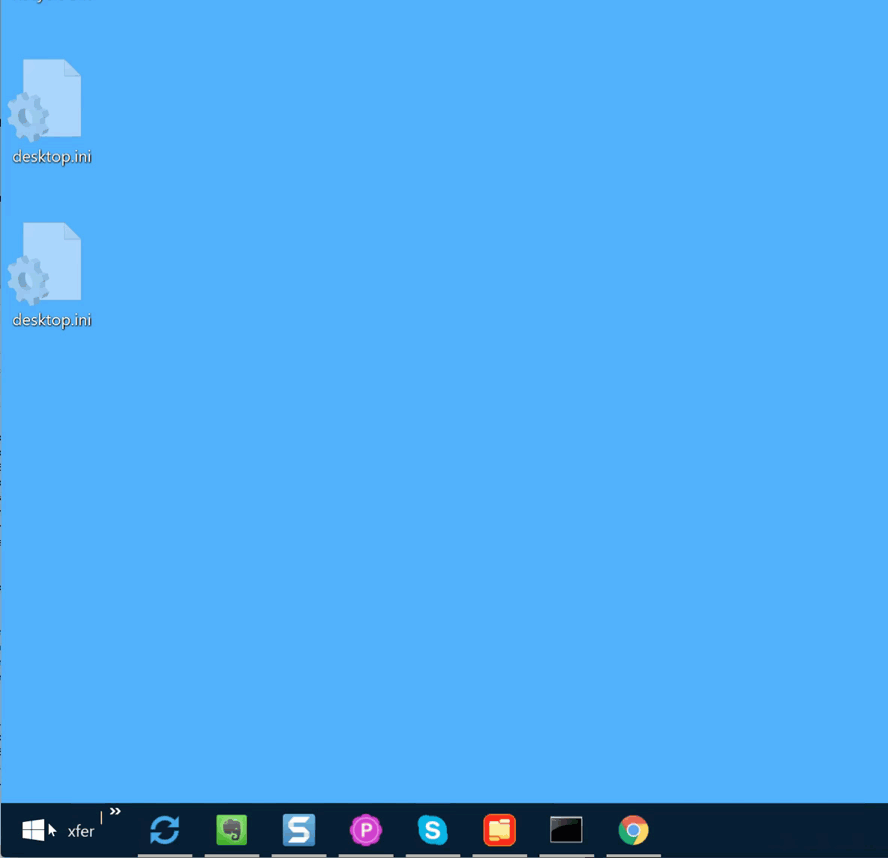 Windows' Search function has had a rough history. Originally, it was so under-powered that there was a thriving market for programs to add search-related features to Windows.
While that market may still exist, the need is most definitely not what it once was. Windows Search has come a long, long way. In fact, it's SO useful, it eliminates the need to use other Windows user-interface controls.
You'll notice that I have Search (and Cortana) completely hidden on my taskbar. That's because, while the UI might be a nice reminder that search exists, you don't need it.
Just click on the Start icon (the Windows logo in the lower left of your screen), or press and release the Windows key on your keyboard, to bring up the Start menu.
Now start typing. Ignore what's on the screen; just start typing as if you were typing into a search box. After your first keystroke, Windows assumes that's exactly what you want to do. It replaces the Start menu with the search box, and search results appear as you type.
Too many clicks to get to your favorite program? Click on Start, type a few characters of the program's name, and *poof*, there it is in the search results. Can't remember where you saved that important document? Start typing its filename, and let Windows find it for you.
Better yet: can't even find that program on the Start menu? (I'm looking at you, Internet Explorer.) Just start typing, and … there it is.
Bonus tip: if what you're looking for is a program, and that program appears as the first search result, just press the Enter key to run it. For example: Click Start, type "cmd", and press enter, and you'll get an instant Command Prompt. No need for the old "Start->Run" box at all.
Related Video