It's so much more than history.
The Internet Archive is a fascinating collection of site archives, snapshots, and other data recording the internet's growth and history.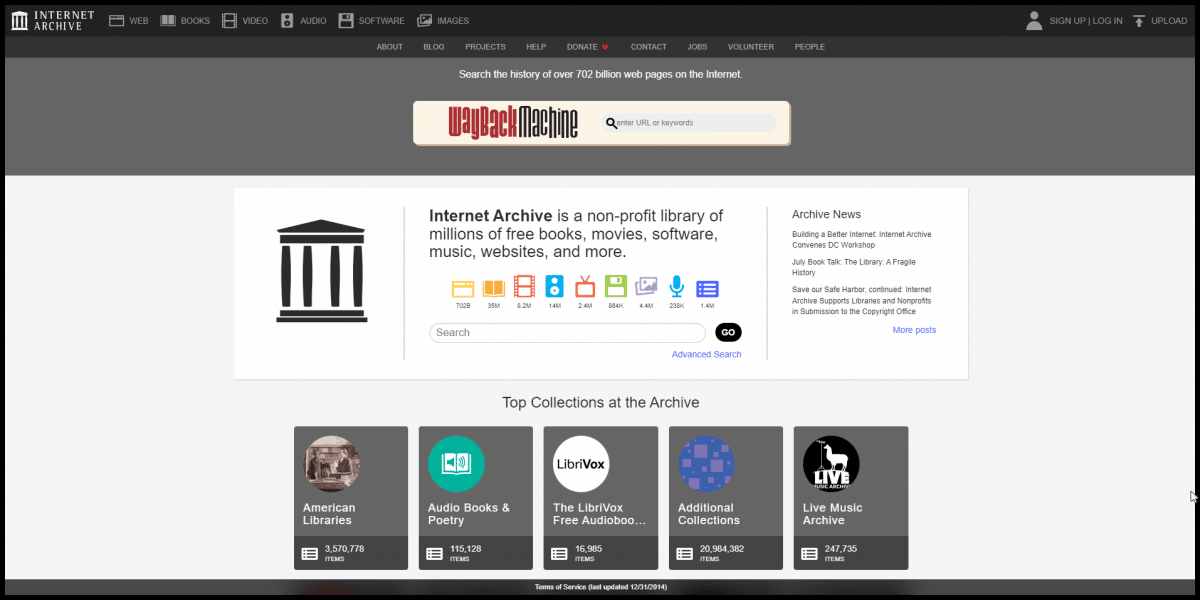 The Internet Archive is a site you could spend hours browsing. It's an amazing site.
One resource within it is the Wayback Machine, which is extra cool.
The Internet Archive
When online content goes missing or to research how content and sites have changed over the years, The Internet Archive's Wayback Machine is a great resource. The Archive is also a treasure trove of online media preserved for anyone to browse.
The Wayback Machine
If the website or page you were looking for has disappeared or otherwise dropped off of the internet, it might still be in the Wayback Machine.1
The Wayback Machine contains billions of web pages archived from 1996 to the present.
Here's a great example: Microsoft's home page in 1996. Lots of broken links to pictures, but the text is still there and quite telling. It's 1996, Visual Basic 5 is featured, and "See What's New in Microsoft Publisher 97!!" is a prominent headline. (And you can "Win a 97 Ford Explorer"!)
Here's Ask Leo!'s earliest appearance. Quite different, eh?
Archives as a safety net
One example of how the Wayback Machine can be invaluable is when the reference site Black Viper2 inexplicably dropped off the internet.
The Internet Archive came to the rescue, providing a backup archive of the pages so many people found useful. (Searching for that site on The Internet Archive today also shows the control site owners have over allowing their content to be archived.)
I've also recovered specific webpages of my own that had somehow been lost, and I've heard of others recovering entire websites from the archive when the original is lost.
Archives as a time sink
There's much more to the Internet Archive than just the Wayback Machine, though. There are millions of documents, audios, videos, and more preserved within its digital walls.
The Wikipedia page on The Internet Archive has a pretty reasonable summary of some of the areas that are worth exploring.
It's an amazing collection of information of historical and current value.
Archives and politics
One of the issues with the internet in general is that organizations with online presences may be restricted in what they can present or archive online. As political winds and local laws change and impose restrictions, information may be censored.
Archive.org addresses this by having data centers in multiple countries around the globe. Not only is this an important form of backup, but it also preserves retention of and access to information that might be something local governments restrict.
Do this
Visit The Internet Archive. Spend some time browsing it.
Then, the next time a webpage goes missing, give the Wayback Machine a shot to see if that page had been archived for posterity.
You don't need the Wayback Machine to view my weekly newsletter. All the issues since 2005 are right here on the web. While you're there, subscribe to get more confidence, solutions, answers, and tips in your inbox every week.
Podcast audio

Download (right-click, Save-As) (Duration: 6:58 — 9.6MB)
Subscribe: RSS
Footnotes & References
1: Named after the Wayback Machine from the "Peabody's Improbable History" segment of the 1960's Rocky and Bullwinkle cartoon.
2: For many years, Black Viper provided great reference information about Windows services. Unfortunately, this information is no longer being updated.