Perhaps the #1 complaint among computer users is that their computer is running too slow, or just takes too long to start up, shut down, or just "do things".
Obviously there are many possible reasons, but in my experience, one reason stands out above all others.
One common reason a PC might be slow is that there is too much software running — much of it starting automatically when you sign in. Uninstalling software you don't use, avoiding unnecessary installs, and possibly disabling auto-start entries are the first steps to take to regain control.
Too. Much. Software.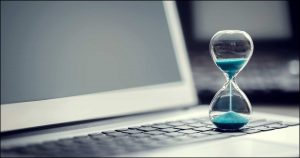 In my experience, this is perhaps the single most common cause of computers running slowly.
There are simply too many programs running – so many that the program you want to use is competing with all these other programs for system resources, and as a result appears slow. Sometimes very slow.
Sometimes that program "competing" with all the software running on your machine is Windows itself.
This is a common scenario in computers that have been in use for "a while". One of the reasons new computers often feel so much faster – even when running on identical hardware – is that they've not had all this additional software installed.
So where does it all come from?
There's one major culprit: installing software.
Installing shouldn't hurt, but…
Installing software should be benign. Most of the time, it is.
Installing software shouldn't cause software to be run automatically – it should just place the software on your machine in such a way that you can run it when you want to.
Many software packages include components that, when installed, are run automatically when you log in or when Windows starts. Sometimes they're legitimate components. DropBox, for example, needs its component running to provide the services for which people use it.
On the other hand, components are often instructed to auto-start that, at least in most people's opinions, are completely unnecessary.
Microsoft Office used to install what they called its "quick launch bar", which was run on login. Its job was to pre-load portions of Office, just in case you were going to use them. The reality, though, was that the quick launch bar slowed down startup as well as other applications. Yes, Office programs appeared to load more quickly, but at a cost.
Those are just examples. There are literally thousands of different things that could impact your computer's speed by having been installed and running automatically without your knowledge.
What to do
Don't install software you don't need. The people whose computers have the most serious problems are often those who like to try things out. As a result, they install software package after package after package … and then end up wondering why their computer takes forever to start and runs slowly when it does.
Uninstall software you don't use. The good news is, I'd say 90% of the time programs that install software that runs constantly in the background also uninstall it cleanly if you remove the package.
Turn off auto-start options. Many programs allow you to control whether or not they start components at Windows startup or user login. Check the Preferences or Options in those programs for settings you can control.
Review what's in the notification area of your taskbar. The notification area – that area to the bottom right of the taskbar – contains icons of software running in the background on your machine. Consider whether running that software is necessary. If it's not, uninstall it, or check in the application for an auto-start option to turn it off.
Examine what else is auto-starting. Using tools like autoruns or the Startup tab in the Windows Task Manager, you can examine what starts automatically on your computer. Don't just turn things off; use what you find as a basis for further research to determine exactly what that program is and whether or not you need it.
The extreme solution
This problem isn't new. Speed and stability declining over time have plagued computers since their invention. It's sometimes referred to as "software rot" because the implication is that things just get worse over time.
There's also a long-standing solution that isn't quite as piecemeal as what I've discussed so far:
Reinstall Windows from scratch, formatting or erasing the disk as part of the process.
Install only the applications you actually need.
The frequent result is a faster machine simply because you didn't reinstall all that old stuff you weren't using anyway.
It's tempting to have lots of things on your machine "in case" you might need it some day. I do it myself. But over time, particularly if you find you're not using what you installed some months or even years ago, it's time to uninstall. It's also a great time to reconsider whether "in case" is enough of a criteria to install additional tools in the future.
Podcast audio

Download (right-click, Save-As) (Duration: 12:11 — 12.9MB)
Subscribe: Apple Podcasts | RSS