When the email that came from you didn't really come from you, what do you do?
Email spoofing is rampant. Spammers often send email that looks like it came from you, and there's little that you can do about it.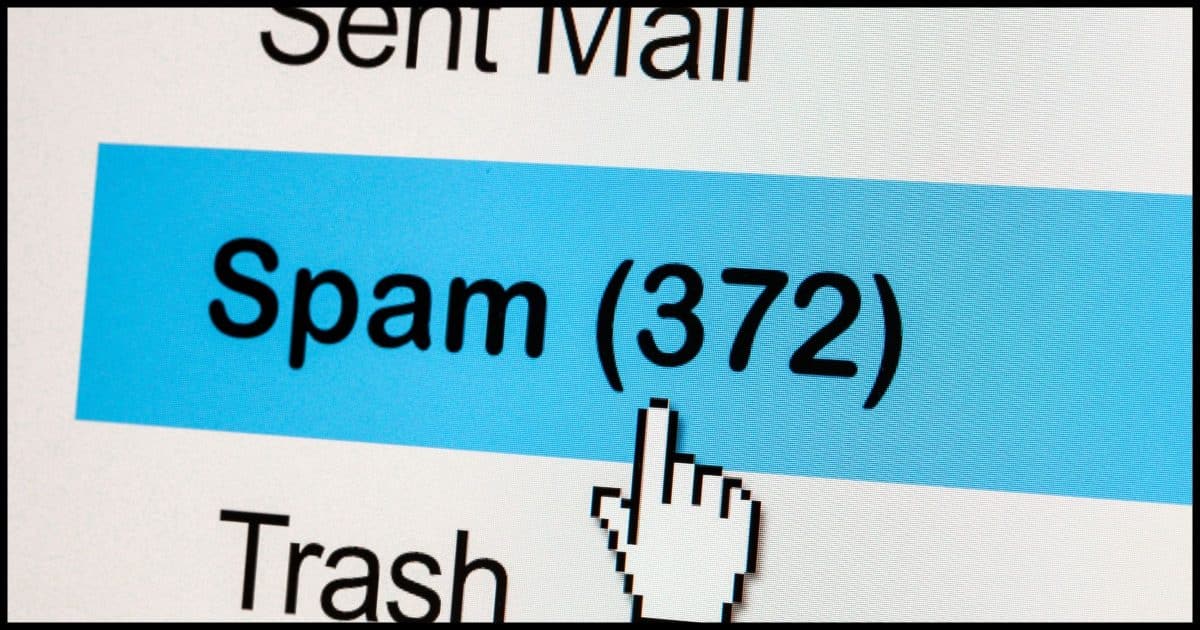 People are telling me I've sent them email I know I haven't. Supposedly it's spam, and that's not something I do. Has my account been hacked? How do I stop it?
It's highly unlikely someone has hacked your account. This is typically something significantly more benign. Annoying, but benign.
Sadly, it's something you can do almost nothing about.
Someone's sending from my email address
So-called "From: spoofing" is rampant. Spammers fake emails to look like they came "From:" email addresses that have nothing to do with them. If that happens to be your email address, there's nothing you can do.
"From:" forgery
Spammers forge the "From:" address for the email they send.  We refer to this technique as "From:" spoofing.
Spammers are constantly trying to worm their way past spam filters. If the email came from a consistent email address, those messages would be trivial to identify and block.
So spammers collect and use random "From:" addresses to make blocking ineffective.
Spammers rely on people taking action on the contents of their message instead. Sadly, enough people do to make spam worth it to the spammers.
What's important is this: spam messages lie about who the sender is.
Spammers use any email address they can find. That could include other email addresses they're sending to, email addresses fed to them by a botnet, email addresses harvested online, or perhaps even the addresses in the address books of infected machines. For instance, your email address can end up in the address books of people you don't know. Some email programs automatically collect email addresses included on messages received or from forwarded email.
If they can, spammers try to make it look like the email comes from someone you know, often by discovering who your friends are on social media and other sites.
They use all this information to create and send email messages with your name and email address in the "From:" line — email you never sent and have nothing to do with.
It happens to me
As you might imagine, one of my email addresses is well known: leo@askleo.com. It gets a lot of spam.
Not that long ago, I started getting hundreds of bounce messages for emails I'd never sent. (I also got a few abusive responses from people who didn't realize I had nothing to do with the messages.)
The spam generally included a "From:" line of the form:
From: Someone's Name <leo@askleo.com>
"Someone's Name" would be a random name unrelated to anything, and of course "leo@askleo.com" was the email address used in the forgery. Spammers made it "look like" it came from me. Needless to say, it did not.
I had nothing to do with it.
There's nothing you can do
If someone accuses you of sending spam and you are positive you did not do it, you have very little recourse other than to educate them about how viruses work.
Point them at this article if you like.
But let's be clear: your machine does not need to be infected with malware, and your account does not need to be compromised, for this to occur. If this kind of spam is the only symptom, then both are highly unlikely.
It's just a third party — the spammer — making all this happen.
There's nothing you can do.
Welcome to the world of email malware, where you can get blamed for something you have no control over.
Do this
If people are getting spam from you that you didn't send, and you're certain your account is secure, then… don't sweat it. There's nothing you can do. Educate anyone who complains and simply move on.
Want another good source of information? Subscribe to Confident Computing! Less frustration and more confidence, solutions, answers, and tips in your inbox every week.
Podcast audio

Download (right-click, Save-As) (Duration: 5:37 — 7.8MB)
Subscribe: RSS
Podcast audio

Download (right-click, Save-As) (Duration: 5:37 — 7.8MB)
Subscribe: RSS