Windows 8 has caused a fair amount of excitement on the interwebs and some of it seems to be fairly polarized – there are those who already love it and those who can't stand it, often without having even seen it in person.
It's not surprising really because Windows 8 represents a fairly radical change in some of Windows' most common user interfaces.
Should you upgrade? Well, that gets you my most common answer ever:
It depends.
System Requirements
Make sure your system meets the minimum requirements for Windows 8 before you even think about it.
Microsoft lists those requirements as:
Processor: 1 gigahertz (GHz) or faster with support for PAE, NX, and SSE2
RAM: 1 gigabyte (GB) (32-bit) or 2 GB (64-bit)
Hard disk space: 16 GB (32-bit) or 20 GB (64-bit)
Graphics card: Microsoft DirectX 9 graphics device with WDDM driver
To automatically check if your system meets these requirements, you can run Microsoft's Windows 8 Upgrade Assistant.
"

If you don't know of a reason to upgrade, then don't upgrade.

As with most minimum requirements, they are indeed a minimum. In practice, a faster CPU, more RAM, a larger hard drive and a more powerful graphics card help make the Windows 8 experience something better than "minimum".
If you hate Windows 7, Windows 8 won't help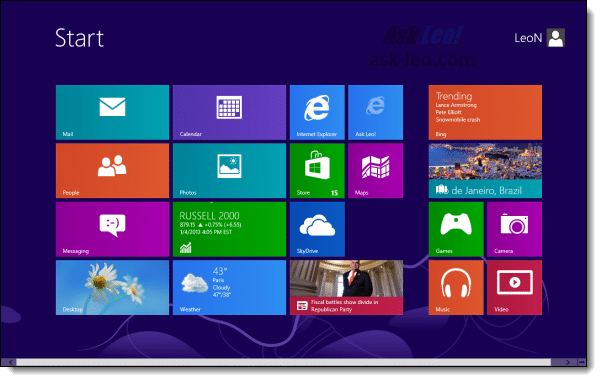 I've already had at least one question asking if Outlook Express would be present in Windows 8.
No.
Windows 8 is most definitely built on Windows 7 and only moves forward from that point.
If you're a Windows XP user and you've reacted negatively to Windows 7 – whether you're using it or not – Windows 8 isn't going co change your mind. The types of changes that are present in the Windows XP to 7 transition are still there, with even more in the Windows 8 transition.
Sorry, but if you dislike Windows 7, my bet is that you'll hate Windows 8.
If you have a tablet or touchscreen PC
Windows 8 is optimized for your device, and it's an easy and clear recommendation to make: go for it.
Well, backup first, but then go for it.
My gut tells me that you'll appreciate this version of Windows that, to be honest, was clearly designed for tablets more than it was for PCs. It'll improve your overall experience and make it worth the upgrade.
If you like the cutting edge
Another reason to upgrade is of course if you like living on the edge. If you want the latest version of whatever, then there's really nothing that I would say to wave you off of Windows 8.
In many ways, it's Windows 7 with a flashy new overcoat.
You're probably the type of person who's already familiar with the new user interface, or at least the scope of the changes to expect when you get there, and if you're ready to accept that once again, I say go for it.
Well, once again also, backup first, but then go for it.
Everyone else
My stock answer remains this:
If you don't know of a reason to upgrade, then don't upgrade.
In my opinion, Windows 8 isn't yet bringing with it major changes that make the upgrade compelling for the average PC user. If what you have works for you, then there's nothing you need to do today. "If it ain't broke, don't fix it" and all that.
New machines
Naturally, new machines are coming with Windows 8 pre-installed now. Some manufacturers offer Windows 7 "downgrades", but many don't.
So, should you take Windows 8 on a new machine?
In my opinion, yes.
Windows 8 is once again the foundation for the future of Windows. You're not losing any functionality and certainly nothing comparable to the XP-to-7 change. Choosing Windows 8 and learning its nuances will serve you well into the future.
On the other hand, if the new user interface is something that you just can't stomach, then there's nothing wrong with Windows 7. As you've seen, I'm not encouraging people to move from it unless they have a reason, and I'll go so far as to say that today, it's an equally sold choice for new machines.
If, of course, it's offered.
What I'm doing
I've installed Windows 8 into a virtual machine for testing, playing around with and for being able to research and answer questions on it.
So far, so good.
I expect that when the time comes to do my periodic rebuild of my desktop machine – the machine I use daily and the machine I'm typing on right now, I'll probably rebuild it with Windows 8.
And any new PCs I happen to get in the near future that come with Windows 8 will stay with Windows 8.