Question:
After reading the most recent article about Windows 7 support updates ending in 2020, what are your thoughts about moving from Windows 7 to Windows 8.1 versus switching to Windows 10?
I have been very content with Windows 7, even more so than with Windows XP, but my adult-daughter told me several years ago that I might not be happy with Windows 10 and should remain where I am at.
My strong recommendation is that if you switch, you switch to Windows 10.
There are several reasons, not the least of which is often referred to as the informal "every other version" rule for Windows.
XP good, Vista bad, 7 good ….
There's a strong sense in the industry that every good Windows release is followed by one worth skipping.1
It even pre-dates Windows XP. Windows 98 was solid; Windows Me, not so much. Windows XP was stellar; Windows Vista had problems. Windows 7, as you've seen, is popular — perhaps Microsoft's most popular OS before now; and Windows 8 (and by extension, 8.1) had some serious issues.
In each case, the issues I refer to aren't technical as much as inherent in the design changes implemented in the less-than-stellar version.
Vista, for example, introduced User Account Control, which annoyed the heck out of many people. Windows 7 dialed that back to a less obnoxious and more manageable interface.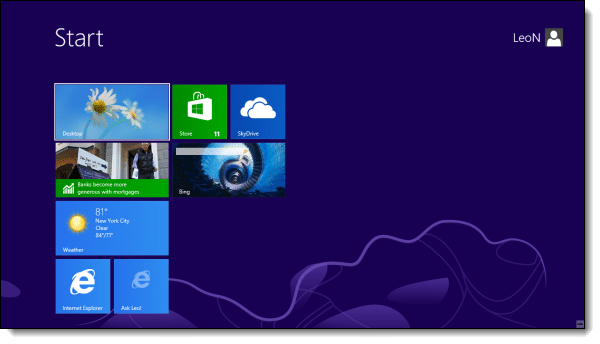 Windows 8 introduced the tiled start menu, which … well, once again annoyed the heck out of many people. Windows 10 dialed that back to a more sensible and useful interface.
There are more issues, but those are the two that stand out.
Switching to 10 is easier than 8
In my opinion, a switch to Windows 8.1 is at least as jarring as the switch to Windows 10 would be.
Indeed, given that some of what changed in Windows 8.1, like the tiled Start menu, was "undone" or dialed back in Windows 10, my sense is that the jump from 7 to 8.1 is actually a more difficult change than from 7 to 10.
If the magnitude of the change you're facing is an important determining factor, then my money's on jumping directly from Windows 7 to Windows 10.
There's also support to consider
Windows 10 will be supported longer.
Windows 8.1 is already out of "mainstream" support, which ended in 2018. Extended support for security fixes only lasts through January of 2023.
Windows 10 is a little different, as each feature release is supported for at least 18 months. Additional releases are made every six months or so, which in turn resets the clock — theoretically for as long as your machine is capable of taking the updates.
In case the support dates change (which has happened) you can keep abreast of them at Microsoft's Windows lifecycle fact sheet.
Getting Windows 10 or staying with Windows 7
As I understand it, there are still techniques to get Windows 10 for free, as long as you have a prior version of Windows or a prior version's product key.
Alternately, you can, as the original Windows 7 support article outlines, stay with Windows 7, as long as you're secure in your own ability to stay safe.
I recommend the update to 10, however.
Podcast audio

Download (right-click, Save-As) (Duration: 3:58 — 1.9MB)
Subscribe: RSS
Footnotes & References
1: How this plays out with Windows 10 being the "last" version of Windows remains to be seen. It's unclear if the every-other rule will apply to Windows 10 every-six-month feature releases, as each has had its share of problems so far.