Starting over without starting over.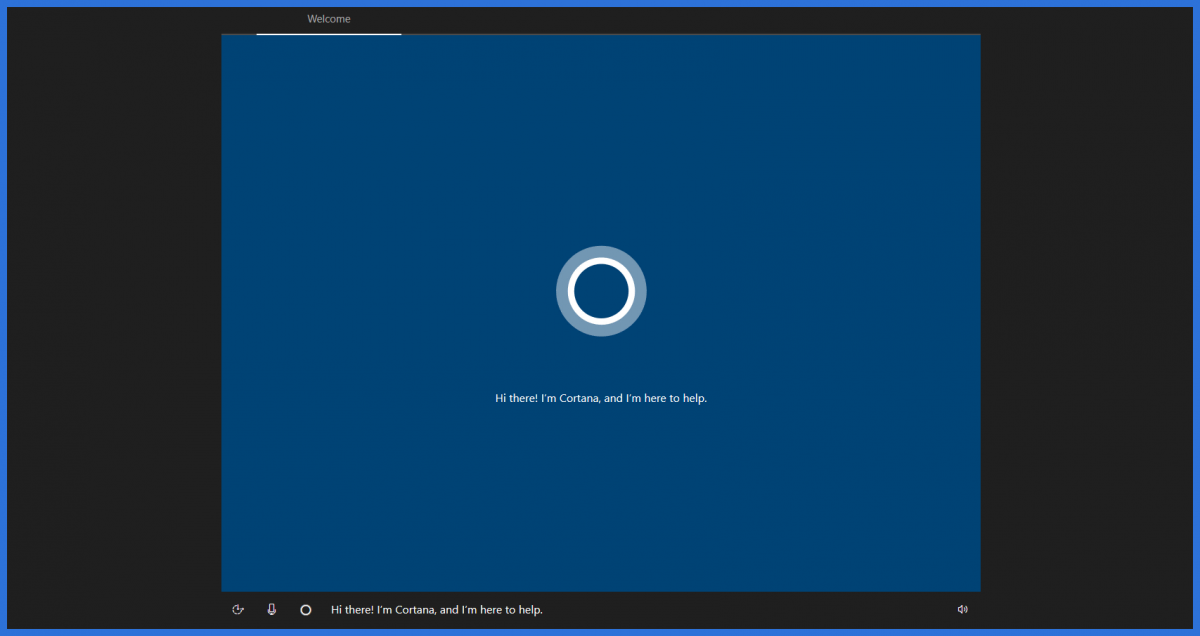 You can use the Windows 10 Out Of Box Experience, or "OOBE", at any time to reset a variety of items most commonly associated with initial setup.
You may or may not remember setting up Windows 10 the first time you used it. You were walked through a process of questions and answers and options and waiting … probably lots of waiting … while Windows completed setting up your machine.
It's called the "Out Of Box Experience", or OOBE.
Turns out you can re-live the experience any time.
The Windows Out Of Box Experience (OOBE) resets a number of user interface and configuration options, allowing you to make new choices similar to those offered when Windows was first set up. After backing up, you can run the OOBE using the System Preparation utility: "%WINDIR%\system32\sysprep\sysprep.exe".
Why would you want to?
The OOBE restores a number of things (though not all) to their initial post-set-up state. It can be a way to return your Windows 10 installation to something short of a full reset or reinstall without having to perform an actual reset or reinstall.
My belief is that the OOBE focuses mostly on user interface, settings, and preferences. What it likely does not affect is the initial hardware configuration of the set-up process.
It is, for example, one way to re-visit your initial privacy selections and perhaps make a different choice.
Before you begin
In my experience, running the OOBE on an already set-up system does not uninstall software or erase any of your data. As I said, it's mostly about configuration and user interface choices.
However, I'm not going to guarantee that something important to you can't be lost.
Back up first. Take a full system image backup. That way, should things turn out other than you want after running the OOBE, you can always restore your machine to the state it was in prior to starting.
Running OOBE
The OOBE is presented by a program called the System Preparation Tool, or SysPrep. To run it, right-click on the Start menu, click on Run, and enter:
%WINDIR%\system32\sysprep\sysprep.exe
This will run the utility and present a small dialog with actions.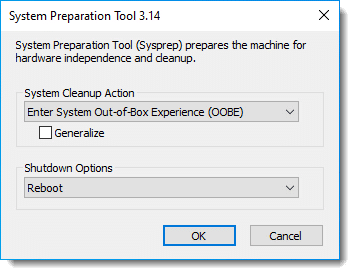 The default settings are appropriate: run the OOBE, leaving "Generalize" unchecked (this removes additional customizations made by Windows Setup that we generally don't need to concern ourselves with), and "Reboot" as the thing to do when complete.
Click OK, and after a few seconds of preparation, the machine will reboot.
After some amount of "Just a moment" delay, the Out Of Box Experience begins.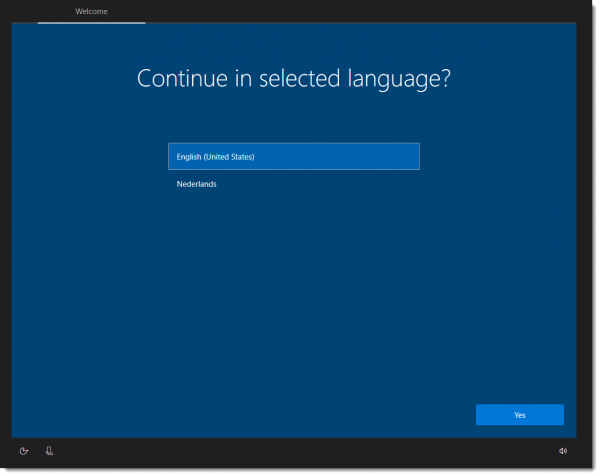 Your "experience" may well be different than mine. I have a Dutch language pack installed, and this was not reset by the OOBE, but rather presented as an alternative language to use for the process.
The OOBE includes (but is not limited to):
Setting up (or turning off) Cortana.
Region and keyboard selections.
Accepting the Windows 10 License Agreement.
Selecting the account with which to sign in to Windows.
Setting up a PIN.
Privacy settings.
Customizations & optional features.
Setting up (or deferring) OneDrive.
Setting up (or deferring) Microsoft Office.
And finally, after some time to complete its work, you have a new(ish) Windows 10 experience.

Have you used it?
Given that it's not advertised as heavily as other reset and repair features, I'd love to hear if you've used OOBE, and what problems it may or may not have fixed for you. Leave a comment down below.
Podcast audio

Download (right-click, Save-As) (Duration: 10:42 — 12.5MB)
Subscribe: RSS