In recent months I've been thinking a lot about the news media and on into journalism in general.
It dawned on me that while Ask Leo! looks kind of like a "news" site – it's not. It also dawned on me that several sites and even other tech-support options that operate similarly to Ask Leo! are in fact written and run by actual real-life journalists, and others still are run by hobbyists.
Now none of that is a bad thing. A variety of experiences and opinions is a valuable thing.
But if I'm none of those, what am I?
I'm a geek
Or I'm a nerd, or I'm whatever stereotypical term might apply to someone who enjoys and is fascinated by technology and all it can and promises to do.
Now on the surface, that would put me in the "hobbyist" category: someone who does something in their spare time because they love it. And that certainly applies.
However, as I've said for many years, once I "caught the bug" I was blessed to have software and technology become both my job and my hobby.
And that's where I think I'm a little different from most of the resources you'll find on the internet.
I'm a Software Engineer
That's my title – Software Engineer. A person that designs and writes software for a living.
And indeed that's exactly what I did at Microsoft. For my 18+ years there I either wrote software, or managed people who wrote software.1 Heck, depending on your version of Windows, you may very well have software that I've written on your machine right now.
And I think that's something unique that I bring to the table. When I hear about bugs like Heartbleed, for example, not only do I understand what they are, I understand why they happen. Hell, I've created bugs with coding errors similar to those that lead to Heartbleed  (though without the massively far-reaching impact, thankfully). I've also found and fixed even more, since debugging other people's code is also something that I'm fairly good at.
But it wasn't just at Microsoft. Like I said, it's a job and a hobby. It's what I do for fun. :-)
I'm a Writer
Something interesting happened when I left Microsoft in 2001.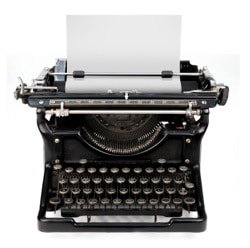 I've written about writing before – I hated it in school. But after being in the real world for a while I realized that it wasn't the writing that I hated as much as writing about things I didn't care about. That was a lightbulb moment for me. As soon as it became about what I loved, I started to actually enjoy writing.
Even before Microsoft, at a small company I was working for (as a software engineer, of course) I ended up taking on a monthly customer newsletter – writing about what we were doing. At Microsoft (where I was first introduced to email) I became more and more comfortable with the written word, and even produced a couple of published how-to articles2. In a sense they were perhaps forerunners of what was to come.
What came, of course, was Ask Leo!.
It started out simply: as the local or resident tech guru, people were asking me questions all the time. I decided to see if the web would be a good place to take those frequently asked questions, publish their answers, and build a business around it.
What followed was writing … lots and lots of writing.
And also lots and lots of software and "playing" with the computers and systems I was using – either directly for the websites I was building myself, or for friends and acquaintances.
I'm an Author
Earlier this year I announced that I'd be trying to emphasize my book publishing efforts a little more, and in order to do so I formally acknowledged myself as an author.
It's another form of writing, but it's also a different way of structuring what I do and a different way of approaching the topics that I now write about.
And I'm still poking around with software as I test and try, build (and break) the various items that come up and that I want to write about.
And books result.
I'm a jack of all trades, master of … ??
So what's that all mean to people who read my articles or buy my books?
What I bring to the table is a different perspective. The perspective of someone who's written software, been on and even managed large teams of programmers, and who knows what can go wrong. That's not something you'll get as a journalist, and that's not something you'll get as a hobbyist.
I'm not saying that their perspectives and opinions are bad, or wrong or irrelevant – not in any way. I'm also not saying that I'm better.
I'm just … different.
And having been and done so many different things over the years, I think that difference adds value.
Hopefully you agree. :-)