There are so many options.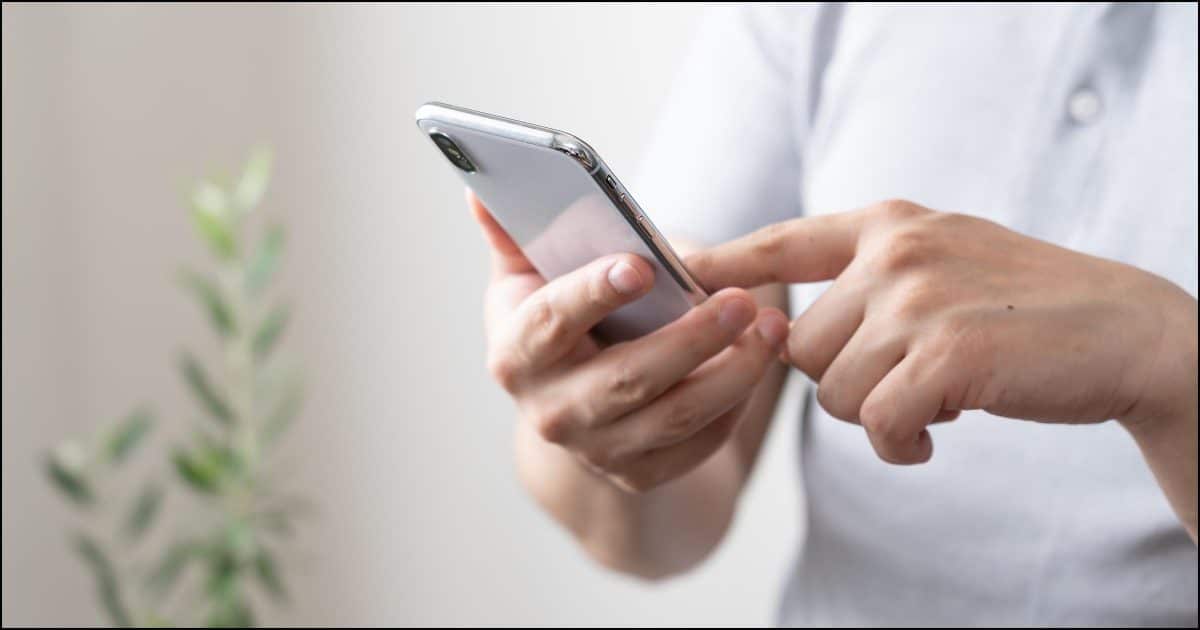 There are several approaches to exchanging messages via text, ranging from traditional SMS text messaging to many popular messaging applications and services.
Question: Can a computer (laptop or desktop) text message a mobile phone, and can a mobile phone text message a computer? If so, how?
Yes and no.
The "no" is that it doesn't happen automatically.
The "yes" is that there are several ways to set something up, depending on what you and the other person have available.
Text messaging is based on your mobile phone's number. Some mobile providers have a dedicated email gateway to which you can send a message to be delivered via SMS. If you have your own mobile, you may be able to access text messaging via a website. If you have a smartphone you can often use web services on your PC to send and receive SMS through your phone. Of course, there are many, many messaging programs similar to text messaging that can be used as well.
SMS text messaging
SMS stands for Short Message Service and is designed specifically for mobile phones. It's what most people think of when they hear the word "text".
SMS doesn't need the internet1 and typically doesn't count against your mobile data plan; it's a part of your voice service.
You're identified by your mobile phone number. If you have someone's mobile phone number, you can likely text them from your mobile phone. (Whether or not they'll pay attention is another matter entirely.)
That brings us to the single biggest problem exchanging SMS text messages with other devices (like your desktop or laptop): they don't have mobile numbers of their own.
SMS text to mobile via email
Many mobile providers allow you to send SMS messages to a mobile phone via email, using a special address or domain to which you send the message. That makes its way to the mobile phone as a text message.
For example, with Verizon Wireless in the U.S., you can email ##########@vtext.com, where "##########" is replaced with their 10-digit mobile number. That message will get sent as a text message to that phone. Other carriers have some type of equivalent and/or webpage from which you can send a text message to one of their phones.
In some cases, the SMS message will appear to come from your email address and not a number. In those cases, your recipient may be able to simply reply via SMS, and the message will get forwarded to your email address.
The biggest issue with this approach is that you need to know the recipient's mobile provider, and how to formulate their mobile number as an email address.
SMS via web
If you have your own mobile phone, and it happens to be a smartphone, there are applications that allow you to access your SMS messages from a configured computer.
For example, I have Android Messages installed on my phone to handle my SMS messages. On my computer, I visit messages.google.com, and all my SMS text messages appear there as they arrive. When I reply using the web interface, my message is sent to the app on my phone, from which it is sent as an SMS message to my intended recipient.
I use this extensively, as I appreciate having a full keyboard to compose my messages.
The biggest downside to this approach is that you need a smartphone of your own in order to exchange SMS messages.
SMS alternatives
SMS texting is incredibly popular for mobile-to-mobile communication, because it's everywhere and it's simple.
But it's not the only messaging game in town. Particularly in recent years, a variety of communications apps serve the same purpose.
And many of those apps have computer or web-based counterparts.
As one example, my wife and I never text each other. However, we use Facebook Messenger all the time. With the app installed on my mobile phone, she can reach out to me without regard to whether or not I have my phone or where I happen to be. I can use the interface I choose: my mobile phone, my desktop computer, or even my tablet, if that's convenient.
Skype is another alternative. While we think of it as a voice or video application, you can use it to exchange typed messages. It has apps everywhere, as well as a web-based interface.
The downside to this approach is that you both need to use the same application instead of SMS texting, and whoever is on mobile will need a smartphone and a data plan.
Messaging seems ever-changing
In updating (actually re-writing) this article 14 years after its initial publication, it's apparent that the world of messaging continues to change. Capabilities are continually deployed and improved on, and new communications applications appear relatively frequently.
The most important aspect to it all is knowing what your recipient uses (or what they're willing to use), and agreeing on a way to use it that works for you both.
Sometimes grabbing your mobile phone and tapping out that SMS message is the quickest, most pragmatic approach.
But there are certainly plenty of alternatives.
Podcast audio

Download (right-click, Save-As) (Duration: 5:01 — 5.5MB)
Subscribe: RSS
Footnotes & References
1: Of course, your mobile provider could implement it any of several ways, including using the internet, but that's all transparent to you.