You enter it, and it asks again, and again, and again…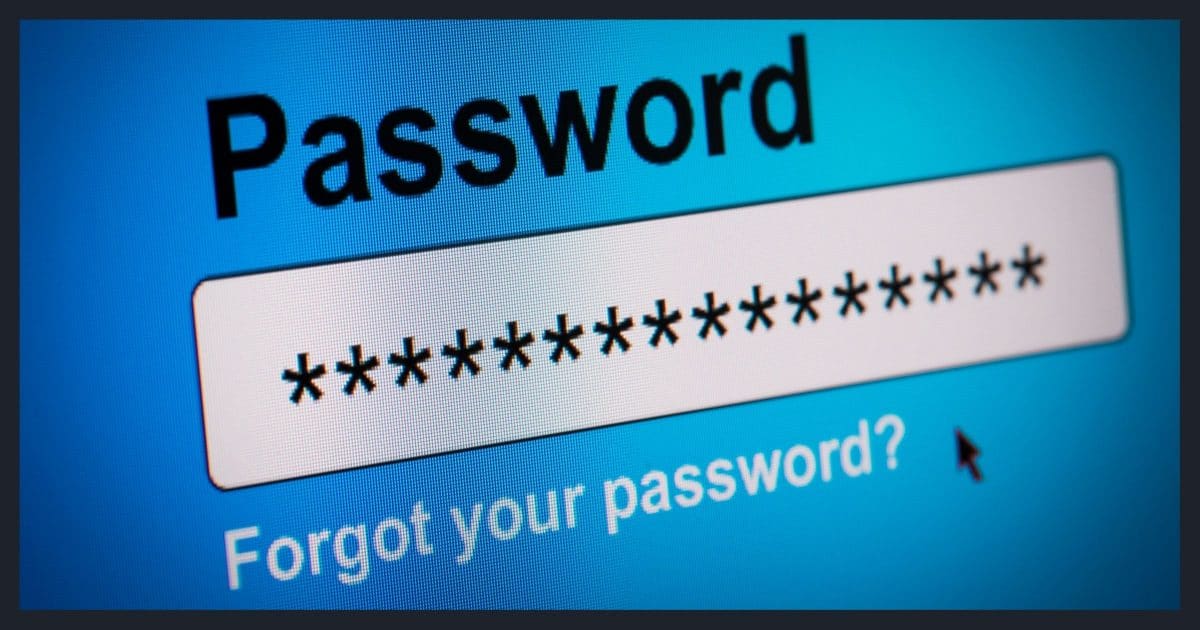 When your email program starts repeatedly asking you for your password, it's a sign of a problem. Most of the time, it's a simple problem.
Question: I have and use, on occasion, Microsoft Outlook as a default mail program. When I go to use the program, the login menu comes up, asking me for my password. In my settings, I checked "remember password." I click "OK" and the damned thing keeps coming back and back and back each time I click OK. How can one stop this? After about a dozen or so clicking on "OK" it will leave me alone for a short while.
That's Outlook's way of saying something's wrong.
I kid you not. That's all.
In fact, it's a very common technique — many email programs keep asking you for your password even if you've specified it, specified it correctly, and specified that it should be remembered.
They just do a really, really bad job at telling you why they keep asking.
If it keeps asking for a password
The most common cause is specifying an incorrect password.
Two-factor authentication can interfere.
A transition away from traditional username/password authentication could be at play.
An account hack could mean your password is no longer valid.
Just about anything causing a login to fail can result in this behavior.
The most common cause
No one wants to hear this, but by far the most common cause is excruciatingly simple: you entered your password incorrectly.
Don't scoff, and don't assume this can't happen to you. In my experience, this is the single most common reason your email program repeatedly asks for your password.
First, check the CAPS LOCK key on your keyboard. That's often the cause — you think you're typing in "AReallyGreatPassword" when in fact you're typing in "arEALLYgREATpASSWORD", which is certainly not the same thing. Consider typing it into a program like Notepad, where you can see what you're typing and then copy/paste it from there to be sure you're entering what you think you are.
Another troubleshooting step is to verify your password by logging in to your email service's web interface. If that fails, you likely have a different problem I'll discuss below.
The bottom line is simple: most of the time, the problem is just getting the password wrong. Make sure it works elsewhere, and make sure you're typing it in properly.
Two-factor authentication can cause it
One of the newer causes in recent years is the addition of two-factor authentication.
If you enable two-factor (or multi-factor) authentication on your email account, it's likely that your email program has no way to provide that second factor, or even to ask you for it.
There are two approaches email services use if you have two-factor enabled:
App passwords: This is a password that is different from your normal password. An app password is generated for you by the email service. You use it when logging into a program or service unable to support two-factor authentication.
OAUTH: This is a technology allowing the email program to hand off authorization to the service. For example, rather than storing your password, Outlook might have you interact directly with Google to authenticate your Gmail account. That interaction can then support two-factor authentication and return a security token that Outlook can use in the future to indicate you've properly authenticated.
If you use two-factor authentication on your account (as you should), you may need to check with your email provider to see if it supports either of the two approaches above.
Services with increased security can cause it
Even if your account doesn't have two-factor enabled, it's possible that your email provider is forcing the use of app passwords or OAUTH wherever possible.
Gmail, for example, considers traditional username/password authentication from email programs to be "less secure". By default, you can't sign in using a desktop email program with just a username and password. You either need to use one of the alternatives above or turn on the Google feature to allow login from "less secure apps". Until you do, Outlook keeps asking for password because Google keeps telling it the login failed.
An account hack can cause it
If you attempt to log in to your email account using the web interface, and you're absolutely certain your email address and password have been entered correctly, but you still can't log in, your password is not what you think it is. Either you've forgotten your actual password, or someone changed your password while you weren't looking.
Repeatedly asking for and rejecting your password is often the first symptom of an account hack.
If you can't log in to the web interface because it says your password is wrong, it's not your mail program that's at fault here; you have bigger problems.
Less common possibilities
When you check (or send) email, email programs such as Outlook connect to your mail server and present it with your account ID and password. If the mail server rejects the connection for any reason, many mail programs present the password dialog with no additional explanation.
The program is essentially saying "I couldn't log in, so the password must be wrong" — even when it's not.
The list of things that could be wrong is long and varied. Here are some things to check:
The mail server itself could be having problems. This isn't something you can fix. See if you can find online status from your email service provider. Typically, this problem just goes away after a while.
In the email program's configuration, the SMTP server name you provided could be wrong.
In the email program's configuration, you could have provided the wrong user ID or mistyped it.
Your internet connection could be down or having problems.
A firewall could be blocking your attempts to connect to your mail server. This is also common if you specify an incorrect password too many times.
… and lots of other reasons.
And, of course, there's always malware to consider as well.
Do this
The most important thing to realize is: this is not the email program's failure to remember your password. Instead, it's the email program's inability to connect and authenticate with your email service provider.
While most of the time it's because the password you've entered is wrong, it can be for any number of reasons that you'll need to research.
When you're done and Outlook is all happy again, come back and subscribe to Confident Computing! Less frustration and more confidence, solutions, answers, and tips in your inbox every week.
Podcast audio

Download (right-click, Save-As) (Duration: 13:13 — 12.0MB)
Subscribe: RSS