You feel like you accomplished something… but did you?
Internet and online petitions seem like a quick and easy way to make a statement. Unfortunately, they're often ineffectual, and at worst, they do harm.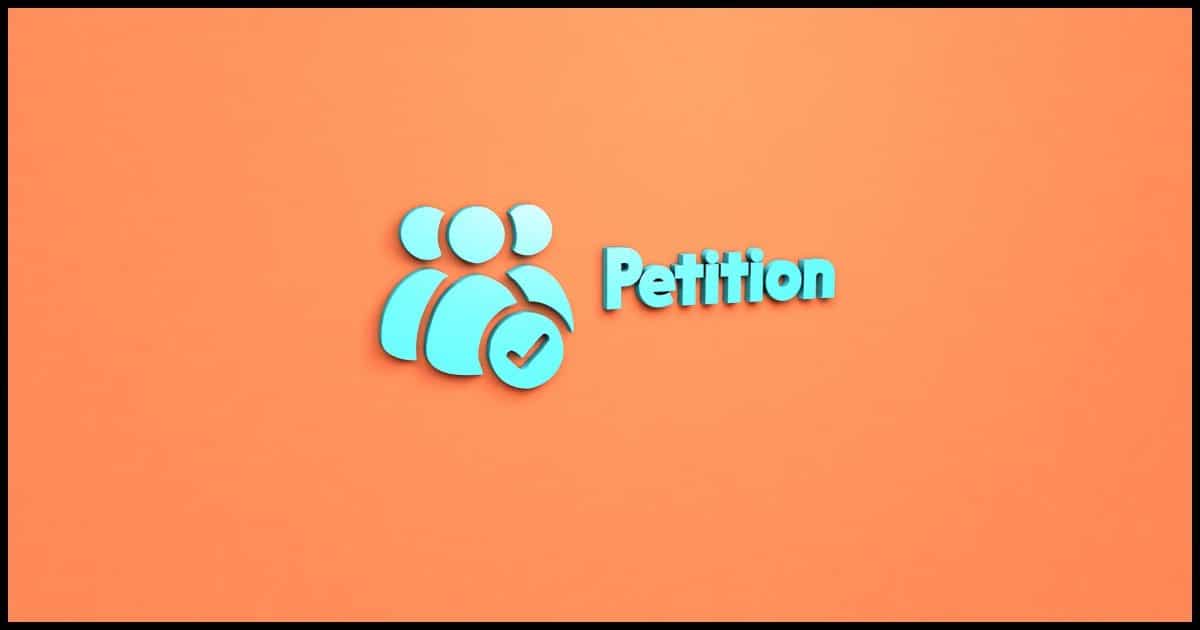 Question: A mailing list I'm on encouraged all its readers to go to a web site and sign an internet petition supporting some legislation we care about. I mentioned that to a friend of mine, and his opinion was that I'd been duped, and that it was a scam. Is he right? Are internet petitions a scam? 
Some are. Some aren't. But they do share a common characteristic: in my opinion, most are ineffectual.
And that can harm the very cause you're attempting to support.
Let me explain why that is.
Online petitions
While there are some online petition services that many feel are legitimate, there are many that are not. At best, signing such a petition won't actually do anything. More damaging, signing a petition — any petition — makes you feel like you did something, and thus you're less likely to take more significant action having a higher likelihood of having an impact.
How petitions go wrong
There are several reasons you need to be extra careful and fully aware before you choose to use an internet petition to make your opinion heard. These are just a few.
Spam. Many sites ask for your email address. It can be a reasonable security measure to ensure you're a real person and avoid "stuffing" the petition with multiple fraudulent "signatures". Unfortunately, it can also be an easy way to collect your email address and begin sending you lots of spam. Not only do they have your email address, but they also know a cause you feel strongly about.
Trickery. I've seen several polls and petitions that, once you've signed or voted, are nothing more than a way to take you to a sales pitch that may or may not relate to the issue at hand.
Ineffectiveness #1. When you sign an internet petition, you're relying on the provider of that petition to do something with the results. They may or they may not. If the petition site is plastered with ads, be suspicious that they are more interested in you clicking on an ad than in doing anything with the collected signatures.
Ineffectiveness #2. Any legitimate organization receiving the result of an internet petition will probably ignore it. As they should. It's much too easy to fabricate, mis-collect or misrepresent data collected this way. Even for legitimate internet petitions, "voter fraud" is both rampant and difficult to control. Any recipient of an internet petition that "gets" this will most likely thank the providers of the information and then throw the results away.
How it harms
Online petitions make you feel good. It feels like you've done something.
But as the previous points suggest, it's quite possible you've not accomplished anything at all — similar to "liking" or commenting "thoughts and prayers" on a social media post.
The problem, then, is that feeling like you have "done something", you may elect not to do something else that could make a real difference: things like writing a real letter, making a phone call, or making a donation.
That the online petition might distract you from doing something that could be effective is its real danger. That actively harms the very cause you're hoping to support.
There are some legitimate venues
If you look at the comments on the original version of this article, you'll find mention of many petition sites and services that people feel to be legitimate and effective.
I hope they are.
Seriously, if you feel that your government or other institution is actively listening to and acting on the results from services like change.org, 38 degrees, and others, then fantastic! Seriously, if those petition sites cause change to happen, that's truly awesome, and I wish you well.
I remain skeptical. It's just too easy for those organizations to pay lip service to petition results and completely ignore them.
All the while, it has distracted you from doing something more tangible and more effective to support your cause.
Do this
If you feel strongly about an issue, use more traditional means:
Write a letter — a real one on paper — and mail it
Make a phone call
Make a donation
Volunteer your time
The fact that each of these isn't as easy as an internet petition is exactly why they're more effective.
If you take the time to do these things, it's clearly an important issue for you, and you're more likely to be heard.
Anyone can click on a link.
Here's a link to click on: Subscribe to Confident Computing! Less frustration and more confidence, solutions, answers, and tips in your inbox every week.
Podcast audio

Download (right-click, Save-As) (Duration: 7:10 — 9.9MB)
Subscribe: RSS