A valuable salvage with many uses.
When replacing a hard drive or an entire machine, it can be very convenient to have the old hard drive available in an external drive enclosure.
Question: I am currently using a machine I purchased used and to which have added external hard drives. My wife and I play a lot of games that I download to my external hard drives. I have a couple of old computers which have died. Can I remove the hard drives from these two old/broken machines and make them external hard drives so I can use the information and games on my E-machine? How do I find out what size enclosure to use for this job?
Yes. Yes, you can. In fact, using old HDDs as external drives is a great way to salvage some value from older machines you might otherwise discard.
You can take the drives out of old machines and use them as external drives on other systems. It's also a common and easy way to perform some data recovery. As long as those drives aren't the cause of the system failure in the first place, the data on them should still be accessible.
Getting the right external enclosure is important.
And yes, size matters.
Using Old HDDs as External Drives
Using an external enclosure that matches the size of your old hard drive (typically 3.5 or 2.5 inches), and provides the appropriate interface (typically SATA, or "m.2" for newer SSDs), you can convert your old internal drive into an external USB drive. Installation is typically very simple, and once complete gives you access to all the data already on the drive for recovery, or you can erase the drive to start with a new, empty, external hard drive.
Physical drive sizes
You're most likely to encounter one of two different sizes of hard drives, 3.5 or 2.5 inch, shown at the top of the page.
You often find the larger drives inside desktop PCs, and the smaller ones are used in laptops and other portable devices. While the images above are of traditional rotating platter HDDs, you may also encounter SSDs in the 2-inch size.
Naturally, the external hard drive enclosure that get needs to accommodate the size of drive you have.
Interface
It used to be that we also had to worry about the interface to the drives. That's much less of a worry these days, as HDDs use the SATA (Serial Advanced Technology Attachment) interface almost exclusively.
However…
If your "old" machine happens to have SSDs using the newer "m.2" interface, then you'll need a completely different enclosure. Fortunately, "m.2" is easy to distinguish visually, as it looks more like a single, simple circuit board.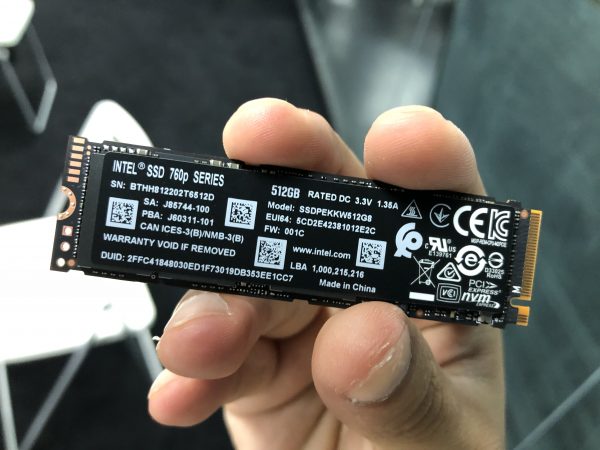 Traditional SATA drives look more like the boxes with circuit boards attached, as shown earlier.
The external drive enclosure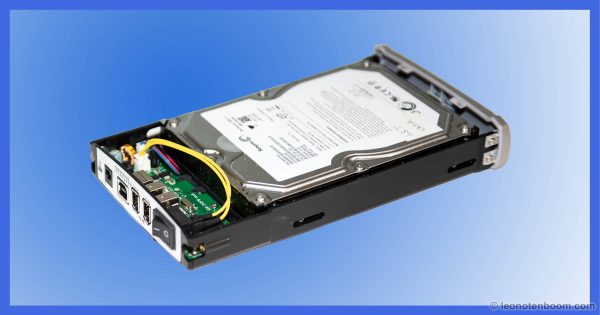 Here are some examples of external drive enclosures.
Please note: these are examples selected at the time this article was updated. The availability of each is subject to change, and there may be other appropriate alternatives. When in doubt, search your favorite online store for the description in the list above.
Besides providing a place to house the drive, an external enclosure does two things:
Provides power: When a drive is installed inside a computer, that computer provides the power to run the drive. That power is not always available via external interfaces (though it can be), so many external drive enclosures include a separate power supply that is plugged into the wall or a power strip.
Converts to USB: The circuitry included in an external drive enclosure is simply a conversion from USB to the internal interface — SATA or m.2 — of the drive.
Note the absence of any cooling. While some external drive enclosures include fans, most do not. This can be an important consideration because hard drives can run hot. Without a fan of its own, the external drive enclosure is relying on ambient airflow to keep the drive cool. Make sure it's used in an open and unobstructed location.
Installation
The installation process varies dramatically based on the specific enclosure you happen to purchase. In general, the process is simple.
Remove the hard drive from the old machine, if you have not already. (Make sure the machine is off and unplugged before you do so.)
Open the new external enclosure.
Attach the drive to the interface provided with the enclosure.
Attach the drive to a mounting board, if the enclosure provides one.
Slide the drive and board into the enclosure case, or otherwise close the case.
Connect the USB cable and power if required.
Connect the USB cable to your computer and access the drive.
Data on external drives
For the most part, an external drive is just another hard disk on your system.
If the drive already has data on it — say data from the old system — once it's connected, its contents should simply appear and be accessible from whatever system you're connecting it to. (With a few caveats.)
While external drives are commonly used for backup, you can use them for almost anything you would use an additional internal drive for.
Almost.
This article, like any article on Ask Leo!, may contain "
affiliate
links". Without affecting the price you pay,
or my decision to include them
, using affiliate links may result in my being paid a commission should you purchase the product mentioned. Affiliate links help pay the bills and support Ask Leo!.
More detailed information.
I don't recommend installing software to an external drive. By that, I mean any program that uses a setup program. External drives may see their drive letters re-assigned occasionally. While annoying for any number of reasons, it's particularly problematic if a program installed as being on the "G:" drive is suddenly on "H:".
In your case, because the drives used to be internal drives, software previously installed via some kind of setup will not work. That software will need to be set up again from the original setup media. On the other hand, portable applications not requiring setup will usually work.
An external drive is likely to be slower than an internal drive. That means depending on how you're using it, you may not want to put files you use a lot on it.
An external drive is, as far as the operating system is concerned, ephemeral. They can be removed at any time. The operating system shouldn't allow you to place the paging file on an external drive, for example. (If it would allow it, don't, for the speed reasons I just mentioned.) Similarly, I would not recommend moving My Documents, the system temporary folder, or any system-defined folders to an external drive. Should the external drive ever be removed, your system will be very, very confused.
I find external drives the perfect way to keep large quantities of accumulated data I' don't constantly access. Backups, for example, as well as photos, videos, documents, and more.
Podcast audio

Download (right-click, Save-As) (Duration: 12:16 — 14.5MB)
Subscribe: RSS