Depending on what you need to look at, it can be easy or hard.
It's easy to monitor the amount of bandwidth a computer is using. The entire network? Not so much.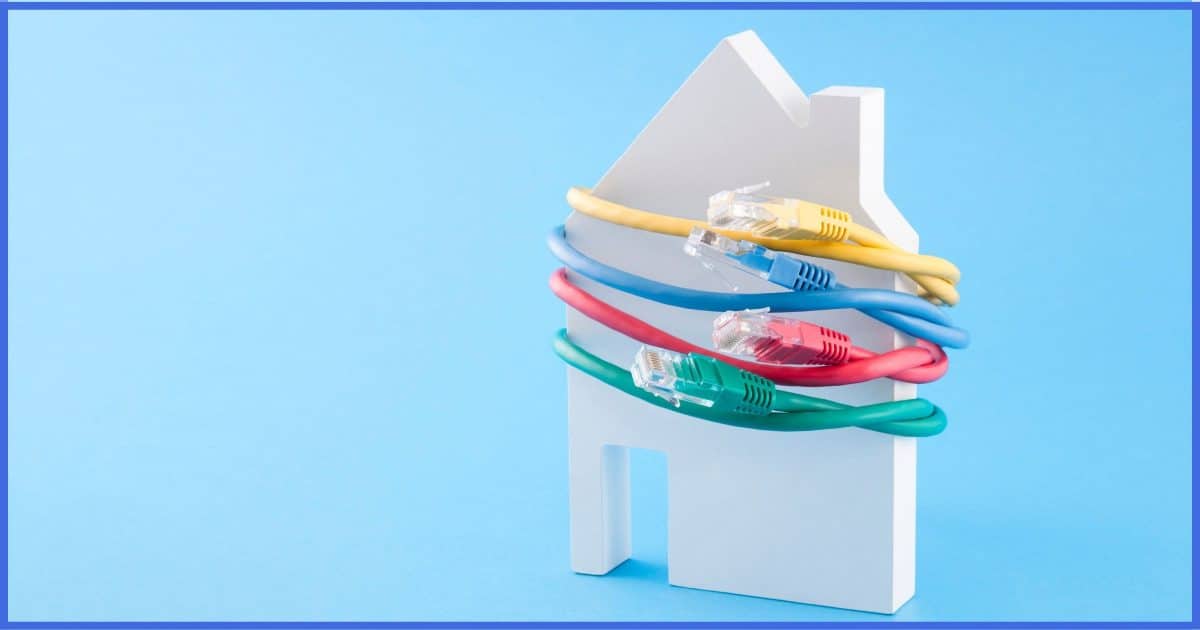 I have three kids, each has his own computer, I have a laptop, and we are all sharing an internet connection. Sometimes one of the kids hogs the network and nobody else gets any bandwidth. And I sometimes want to lock out one of the kids from the internet so he will turn to other activities… such as his homework.
Honestly, the answer to this turns out to be frustrating — more frustrating than ever in the 19 years since this question was originally asked.
Monitoring network usage on your PC? Not that hard.
Monitoring anything else? Well, that gets complicated.
Monitoring your home network
Monitoring a single PC's network usage is relatively easy using Windows' own Resource Monitor. To monitor the traffic across an entire home network is more challenging. It either requires a better-than-average router or a fairly obtuse network reconfiguration and some geeky tools.
One PC
Let's start out with the good news. The ability to monitor your network (and a lot of other items) is built in to Windows in the form of the Resource Monitor tool.
How Do I Monitor Network Activity in Windows? provides an overview of this tool and the information it can provide.
Your most pragmatic solution may be to use Resource Monitor to examine each of the PCs connected to your network, but based on how you've asked your question, I realize you've probably already identified the problematic computer and user.
Network monitoring
Unfortunately, actually monitoring the aggregate traffic on your home network typically requires an advanced (and sometimes pricey) router. The router acts as the single point of contact for all devices sharing your internet, and is really the only device with all the information you're looking for.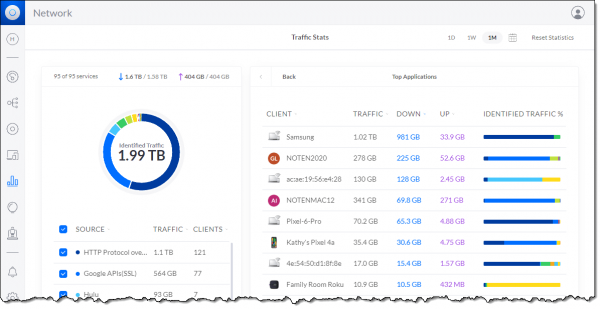 I say "unfortunately" because most consumer-grade (or ISP-provided) routers don't have the ability to provide this information. The frustration I alluded to earlier is simply that since we're connecting ever more devices to our internet connection, you'd think router manufacturers would make this more accessible in general. Understanding who the heck is using your internet connection, and how, seems more important than ever.
Check the documentation that came with your router to see if it provides any sort of reporting or analytic information at all. Don't be surprised if it's obtuse or difficult to set up.
And don't be surprised if it's not present at all.
Network monitoring software
There are free tools out there that are designed to allow a PC to monitor the network traffic it sees. WireShark is one highly regarded example that's been around for years. The problem with most of these tools (and certainly WireShark, at least the last time I tried it) is that they're exceptionally technical in nature.
But there's a more fundamental problem: your PC connected to a random place on your local network will not see all the network traffic. As I discuss in my hub/switch/router article, networks are now smart enough to not blast traffic everywhere, but rather to quickly learn where individual devices are and route traffic over only those connections needed to get from point A to point B. That means your PC over at point C doesn't have access to all the information to get you the analysis you want.
There is one possible hack, but… well, it ain't pretty.
If this is your network, conceptually: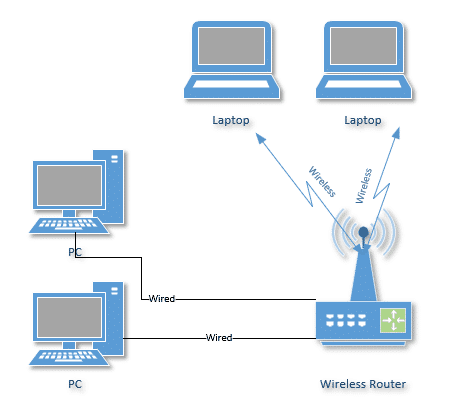 Then you could re-architect the network to something along these lines.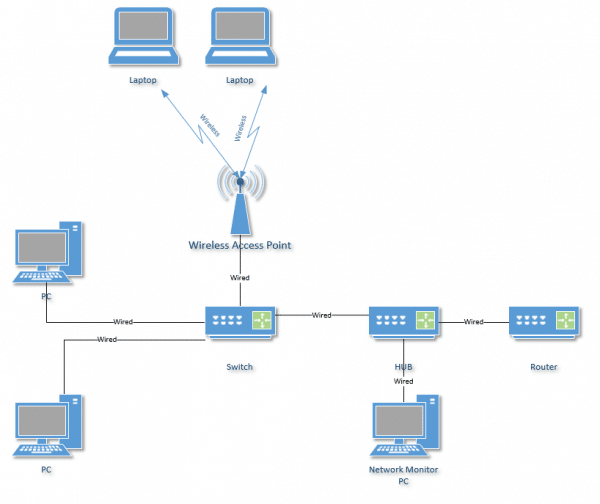 It is more complex, but the concept is simple: this configuration forces all traffic through a hub (not a switch) as it travels to and from the router. The additional PC connected to the hub is able to view all traffic, so tools like WireShark can be used to analyze what's happening.
Do this
Honestly, it's probably just easier to talk to your kids. Failing that, seeing if your router has logging/analysis capability, or perhaps replacing it with one that does, might be the next step. (I'd be interested in recommendations for routers that will do this at an affordable price. I've not found any.)
Of course, if you're feeling adventuresome, WireShark and a hub should also get you what you're looking for with a bit of effort.
Not feeling adventuresome, but interested in more? Subscribe to Confident Computing! Less frustration and more confidence, solutions, answers, and tips in your inbox every week.
Podcast audio

Download (right-click, Save-As) (Duration: 7:26 — 10.3MB)
Subscribe: RSS