Changing your ISP may involve changing more than you think.
It's possible to have an email address that does not need to change each time you change internet providers.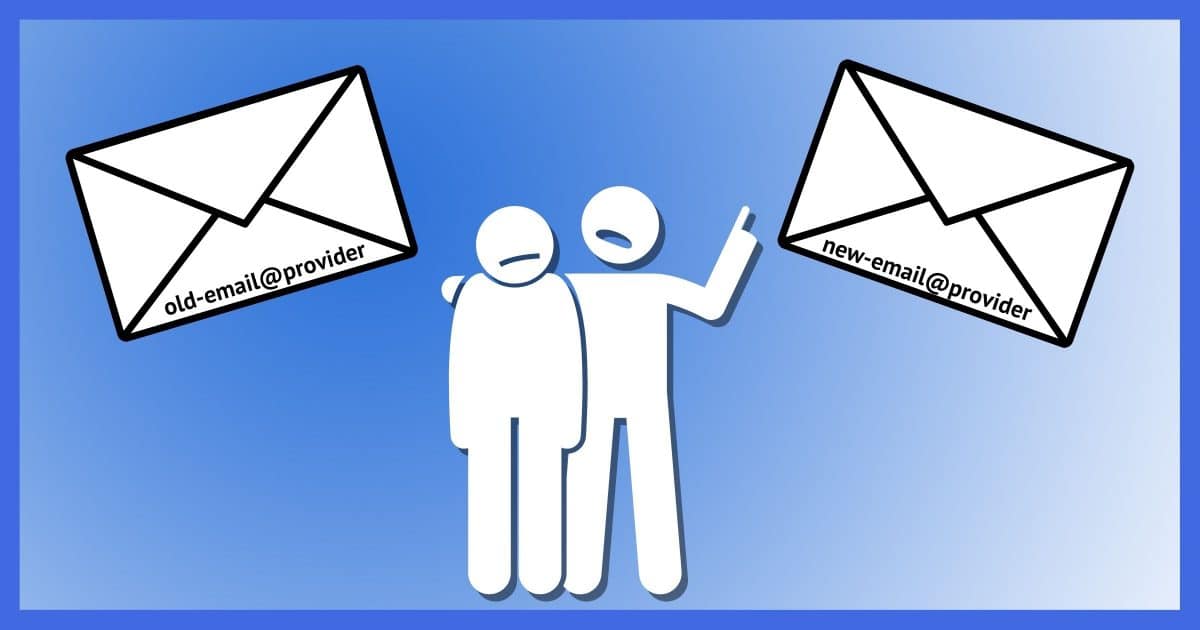 Question:
Is there a way to keep my email address when I change my ISP?
If the ISP issued the email address, probably not.
In the US, mobile phone carriers are required to let you keep your cell phone number if you switch providers. Unfortunately, no such requirement exists for ISPs.
There are a few things you should do this time to make it possible next time.
Keeping your email address when you move
Email addresses issued by ISPs are generally not portable and stop working if you move out of the ISP's service area. Instead, create an email account at one of the free online email providers or email forwarding services. For maximum flexibility in the future, register your own domain and start using email addresses associated with it.
ISP-issued email addresses
By ISP, I mean the Internet Service Provider providing internet connectivity to your home. ISP coverage is generally regional, so when you move to a new location, your old ISP may not be there to provide service. You're stuck finding a new ISP, who will give you a new email address.
If your email address includes the name of your ISP — addresses like @verizon.net, @comcast.net, @ziply.net and so on — that email address is tied to that ISP forever.
The only way to keep that address is to keep some kind of account with that ISP. Most ISPs don't support continuing accounts for customers outside their service area.1
You can, however, create an email address that's yours forever.
Online email services
Services like Gmail, Outlook.com, Yahoo Mail, ProtonMail, Mail.com, and others are online services accessible from just about anywhere planet-wide.
Basic services are also usually free, which can have drawbacks and can also be an excellent value.
Create a Gmail account, for example, and your @gmail.com address will be yours regardless of where you live or how often you move.
Mail forwarding
Mail-forwarding services give you an email address on a domain supported by the service. You then configure the service to forward all email received by that address to your "real" email address at your current ISP. You never hand out your ISP-based email address, only the one that goes through the forwarding service.
Then, when you decide to change your ISP, you simply reconfigure the service to forward to your new email address.
Dedicated forwarding services are less common these days, but many of the free services listed above can perform that task as well.
Your own domain
If all you want to do is forward email, owning your own domain name — like I own "askleo.com" — isn't complicated. Most domain registrars include mail forwarding as part of their service. In fact, the toughest part might be finding a domain name you like that isn't already taken!
Once you register a domain name, you typically get email forwarding for some number of email addresses on that domain (think leo@askleo.com, support@askleo.com, questions@askleo.com, and so on). In some cases, you can also create what's called a "catch all" rule that forwards email sent to any email address on your domain to a specific email address.
There are several low-cost domain registrars. I've been using Simple URL for close to two decades.
Do this
Before your next move, start using a portable email address that doesn't rely on any specific ISP. That way, you'll be insulated from any forced changes in the future.
Then use that email address to subscribe to Confident Computing! Less frustration and more confidence, solutions, answers, and tips in your inbox every week.
Podcast audio

Download (right-click, Save-As) (Duration: 5:45 — 8.0MB)
Subscribe: RSS
Footnotes & References
1: I've also heard of ISPs that charge (sometimes excessively) for the service, so it might be worth asking, I suppose.