All these PC online technicians say "your computer is infected; you need to pay at least $100 to have us fix it like new." They told me that even if I go to factory settings it won't help. Now, I've been running McAfee security and I do full scans and I have no virus. Is the internet just packed with tricksters?
The very direct answer to your question is yes.
Yes, there are a lot of scams and misleading advertisements out there.
That's why there's one skill I believe strongly that everyone needs to develop.
Skepticism as a way of online life
You need to be skeptical. You need to question everything.
The most blatant are the tools and utilities that promise a free computer scan. Now, that's not a lie. The scan is absolutely free; the advertisement or where ever you are getting this information is quite accurate. The scan is free. However, what happens next falls into two buckets:
The legitimate: the scan accurately reports real things that it does find and then offers to fix them for you for a price.
The fake: the scan spends some amount of time doing something and then well… it lies. It tells you about all sorts of things you don't have, and offers to fix them for you for a price.
Even the legitimate tools can fall into some questionable buckets. For example, in the interest of selling their fix-it services, scans that aren't actually lying will sometimes embellish the truth. They'll make things seem worse – often much worse – than they really are.
For example, a scan might report hundreds of so-called tracking cookies, and do so in a way that makes them sound much worse than they are. Scanning software sometimes makes it seem like cookies are a horrible security risk when:
that's a matter of opinion, not fact
in my opinion, they are not
I think it's wrong to present that in such a scary and overblown manner only to try and encourage you (to use a nice term) to purchase their product.
What's real?
So how do you know what's real? How do you know you're not getting ripped off?
Well, in many cases, you simply can't.
In particular, when you have a properly operating machine, and you're faced with some kind of message that says your machine is horribly infected and we can fix it for a price be very, very skeptical.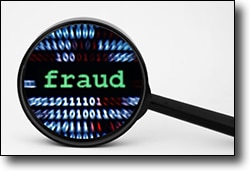 Take a breath.
If your computer is working well, that's evidence that the message might just be a tad misleading. Even if your machine is having troubles, there's a plethora of free tools and advice sites that can often help direct you to a solution. Sometimes that solution might even be a paid product. There are good paid products out there. It's fantastic if you arrive at that conclusion based on the opinions of resources that you know and trust.
Sometimes the solution is simply education. Maybe those cookies aren't so horrible after all, and maybe you can just ignore that frightening warning. And even if you decide you want to act on something like cookies, a good resource will point you to free tools – like CCleaner for getting rid of cookies – that will help manage the issue. Be it cookies or system issues or malware, there are plenty of good solutions out there.
Unfortunately, there are plenty of not-so-good solutions out there as well. And unfortunately, those not-so-good solutions, from scams to scareware, tarnish the reputation of every legitimate commercial solution that might be out there.