Hi, Leo. I seem to remember reading some time ago that it was not safe to download anything from CNet plus I suffered a malware infection, which might have been caused by a download from that site. I've been reading your article about Macrium Reflect and considered downloading the free version from the CNet website. What's your opinion on CNet? Do you think it's safe to download from this site? I'm presently using Windows XP.
I actually now recommend that you avoid all download sites if at all possible. There are simply too many stories exactly like yours: downloads that come with much more than is expected.
A good download site is hard to find
There are good download sites; I just don't know which ones they are.
And to be clear, the download sites themselves aren't always the problem. Often, the actual software you're downloading includes the malware that people end up with on their machine. Still, all too often, through download managers, download accelerators or even direct downloads from these sites, people are getting much more than they bargained for in the form of malware.
My recommendation: always, and I really do mean always, download only from the original manufacturers website. That means you might need to do a little research to locate that site, but that research really pays off big when you end up avoiding malware or foistware or who-knows-what-ware.
Use a download site only when explicitly told to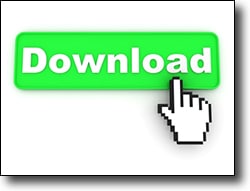 Now, there's an odd scenario that we also need to mention – and you're probably shaking your head about this right now – because it's the very scenario that you're talking about. Some vendors will actually point you to a download site. Macrium does with their free version of Reflect. It's downloaded from CNet's download.com.
One important point: always start at the manufacturer's site.
Just because you happen to find the product on the same download site doesn't mean that it's the same or the official product. Only go to the download site via the link provided by the software manufacturer.
Direct downloads are preferable
Sometimes you may have no choice. Sometimes the software is only available at a download site. All I can say is be careful. I've certainly downloaded Macrium from CNet, and it's been fine. However, when you're given the option, always avoid any and all download managers or download accelerators. They're really not that helpful, and often they are the cause of a lot of these problems.
Choose instead any direct download link that's offered by the download site.
Ultimately, things really are just too risky. Many formerly reputable download sites have lost a tremendous amount of trust in the community. I strongly recommend avoiding them all unless there's no alternative – and even then, do think twice about whether you really want that download.
And for the record, yes, I think you really do need Macrium Reflect.