Question: How do I make a new Hotmail account?
Hotmail was replaced with Outlook.com. You probably already know this; that's where you now go to access your Hotmail email.
You can create your new new email account using Outlook.com – and maybe even make it a Hotmail.com email address.
But first, there's a step that is apparently not quite as obvious to as many people as we might expect.
Step 1: Sign out
The thing that often confuses people is that they have some form of "remember me" turned on. That means you may never (or rarely) see the Outlook.com login screen after your first login. That means you'll never see the options to create a new account.
So … sign out.
When logged in to Outlook.com, near the upper right, you should see your screen name: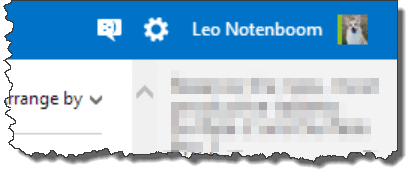 Click on your name (or your photo) and you'll be presented with a menu of options:
Click Sign out, and you'll be taken to a page that confirms you've been signed out: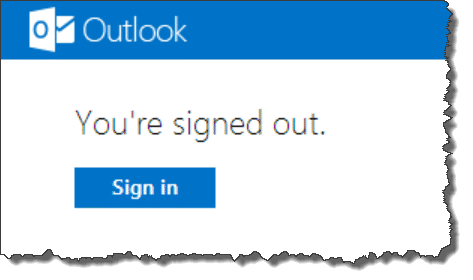 Step 2: Sign in – but don't
Click Sign in. That brings you back to the login screen for Outlook.com: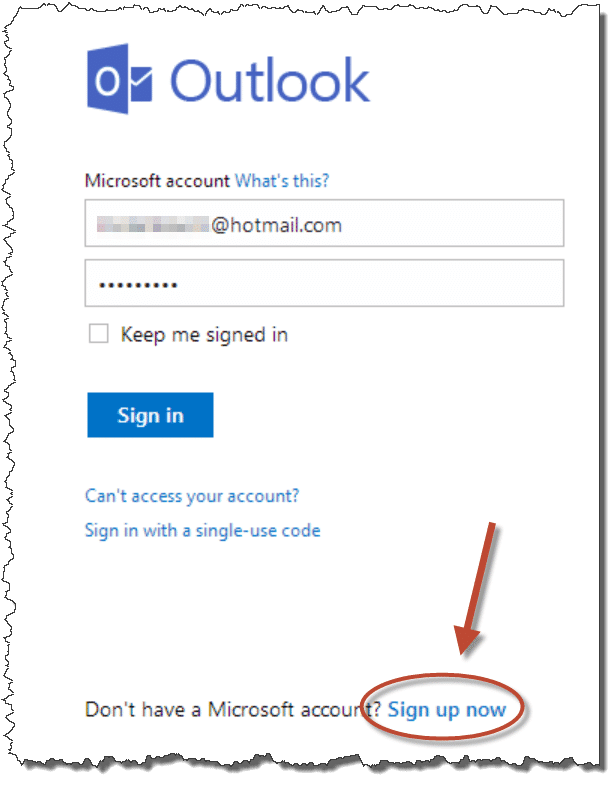 Don't sign in! Instead, click the "Sign up now" link near the bottom.
That will take you to the start of the Microsoft Account setup process:
The page begins by explaining that if all you want is an Outlook.com email address, you can simply add an alias to or rename your existing account.
Assuming that you want a completely new account unrelated to any account you may already have, simply fill out the form to begin the process of setting that up.
Outlook.com, Hotmail.com, & Live.com
As of this writing, the setup process actually allows you to select from three different email domains for your new account: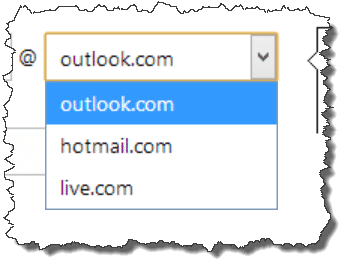 As you might expect, you'll still need to select an email name that isn't already in use, but at least today, you can try against those three available domains.
It's still a free account
A few things to remember about your new account:
There's no way to transfer your existing information from your old HotMail account to your new one.
Outlook.com is a free service and you get what you pay for. Customer service is almost non-existent if you run into a problem.
Because I see so many people run into problems using and relying on free email services such as Outlook.com, I strongly recommend that you never use this type of service for anything important. In particular, it shouldn't be the only place where you keep something important.
If your email is important to you, if keeping your contacts is important to you, and if having customer service to help you when (not if) you run into a problem is important to you, then I strongly suggest using an email account from your ISP or other paid provider.
If you're planning on changing your email address anyway, now might be the perfect time to do so.