Question: How do I view cookies in Internet Explorer 11? There used to be a menu item, but that seems to be gone now.
I had to go searching to figure this one out. While it hasn't changed a lot, what used to be moderately difficult to discover and easy to do now seems totally obscure.
The good news is that it's still easy to do.
Cookies are files
As a refresher: a cookie is a collection of data – typically small – provided by a web page, downloaded by your browser, and stored on your machine. The next time your browser requests a page from that same domain, all cookies that were last provided by that domain are included with the page request.1
The deep dark secret2 is that cookies are simply stored as files on your computer.
So to view cookies, you need to know where the files are kept, find them in Windows File Explorer, open the folder, and sort the contents.
Method 1: via Internet Explorer
To view cookies in IE 11, click on the gear icon, then Internet options.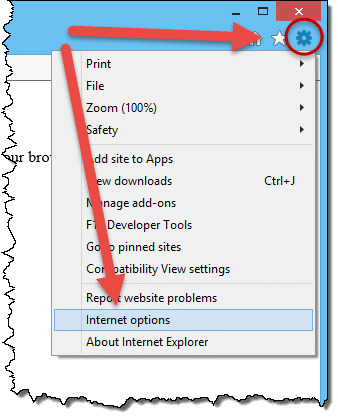 In the General tab, underneath "Browsing history", click on Settings.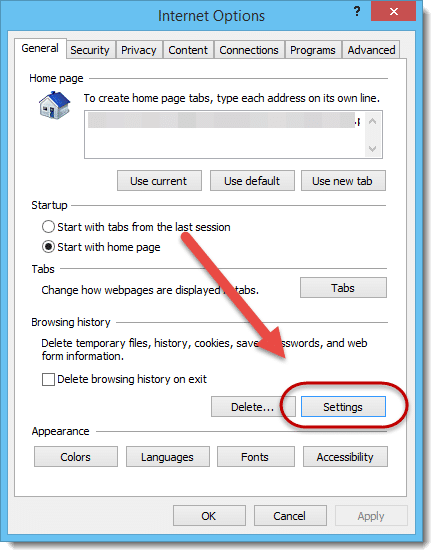 In the resulting "Website Data" dialog, click on View files.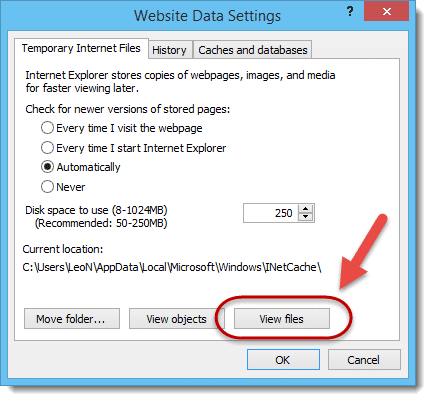 This will open the folder we're interested in: your Internet Explorer cache.
A slightly quicker way
Click on Start, then Run (if visible), or, just type the Windows Key + R to bring up the Run dialog box. Enter the command "shell:cache" and then click OK.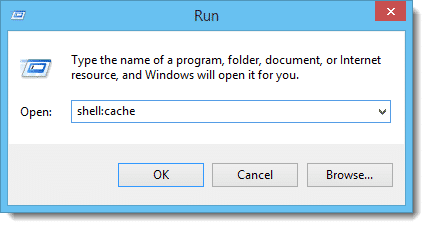 This will also open the IE cache folder.
View cookies in IE: the cache
By default, the cache will include all cached files – images, html files and more – downloaded from the various sites you've visited recently.
In the search field, type the word "cookie" and press Enter. As you type, the list of files will be updated to include only those whose names contain the text you're entering. Cookies all have the word "cookie" in their name.
You'll see a lengthy list of the cookies that have accumulated in Internet Explorer, along with the internet address or web site with which each is associated.
Each cookie is technically a text file, but its contents are undefined. What that means is that the contents of cookies are entirely up to the web site that left them. Some cookies can contain human-readable information, while others contain what seems only gibberish. It's up to the website that left them to understand their contents.
Podcast audio

Download (right-click, Save-As) (Duration: 3:12 — 3.0MB)
Subscribe: RSS