Question:
In
a previous article
you showed how to get the Wi-Fi password being used to connect to a wireless network. The only catch is that you had to be connected to the network to get the password.
It's a long story, but … is there a way to get the Wi-Fi password for a network I was connected to at one time, but am not connected to right now?
Actually, yes there is.
Unless you explicitly tell it to forget, Windows will carefully remember all the passwords for all the wireless networks you've connected to in the past.1
The only "trick" is that we'll be using Command Prompt to get Windows to show us that password.
Command Prompt (Admin)
Our work starts by running Command Prompt with Administrator privileges.
In Windows 10, that means right-clicking on the Start button and clicking on Command Prompt (Admin).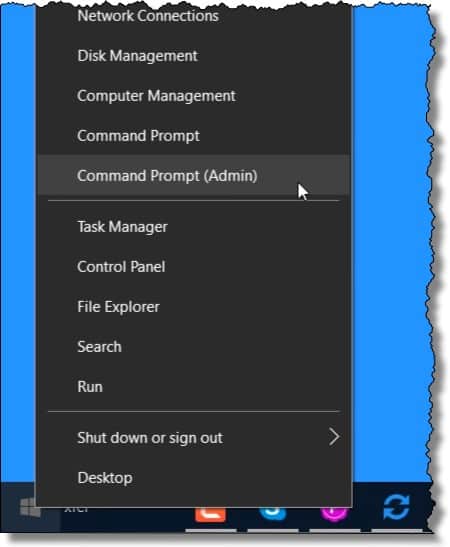 In other versions of Windows, you can locate Command Prompt in the Start menu, usually in All Programs, and then click on "Run as Administrator".
Netsh
The program we'll use is "netsh" – short for Network Shell. It's a multi-purpose program that performs a number of network-related tasks.
Type the following command into Command Prompt (followed by Enter):
netsh wlan show profile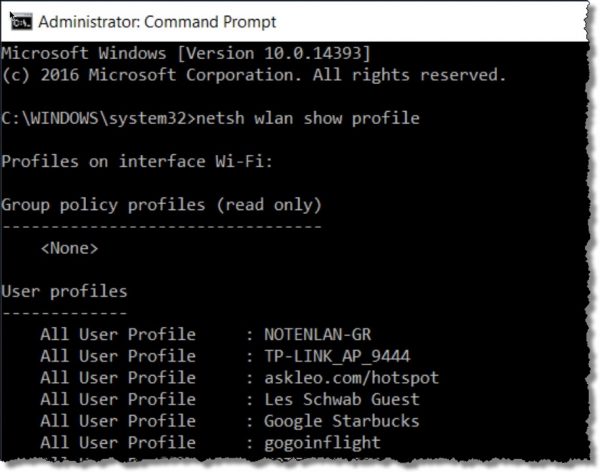 This lists all the wireless profiles Windows has remembered, with their network name, or SSID. Use that to identify which network you're interested in.
For my example, I'll use the network with the SSID "askleo.com/hotspot"2, but you would use the SSID for which you want to retrieve the password.
Type the following into Command Prompt:
netsh wlan show profile "askleo.com/hotspot" key=clear
This will display a lot of information about that specific wireless connection.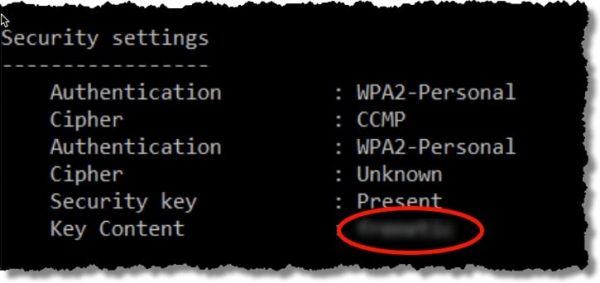 Underneath "Security settings", listed as the "Key Content", will be the Wi-Fi password you're looking for.
Podcast audio

Download (right-click, Save-As) (Duration: 3:21 — 3.1MB)
Subscribe: RSS