Question: So Hotmail changed its name to "Outlook"…fine. The problem that I'm having is that someone has sent me a ".isc" file which is apparently an Outlook-part of Office calendar. Is there some way to view this file with in Outlook (previously Hotmail)? It seems like if they are trying for a seamless integration, there would be. If they are just trying to annoy us,… well, that's working.
So the naming is very, very unfortunate. I really cringed when they first announced Outlook.com.
The bottom line is that Outlook.com (formerly known as Hotmail) is not related to Outlook, the desktop email program that comes with Microsoft Office. It sounds like the .isc file needs the Office desktop program. It's part of Outlook the program, not Outlook.com.
But wait … there may be something else going on here.
Outlook the program versus Outlook.com the website
Sadly, Microsoft is not attempting (or at least they don't look like they're attempting) to integrate Outlook.com the website and Outlook the program in any way. And as a result, the names Outlook.com and Outlook lead to a ton of confusion.
Unfortunately, there's really no way around this. Anything that's specific to Outlook the program is specific to that program and won't work on the website.
Are you sure it's isc?
I did a little research to determine if there was any alternative to Outlook (the program) for opening these files. Not only does there not appear to be any alternative, but in fact Outlook (the program) does not open these files.
Could you have, perhaps, meant, "ics"?
Ics files are files that are used to send meeting requests and other calendar-formatted data. THAT file format is handled by Outlook (the program).
And, as it turns out, Outlook.com.
Ics? Outlook.com!
When logged into Outlook.com, click on the little down arrow next to the "Outlook.com" in the upper left: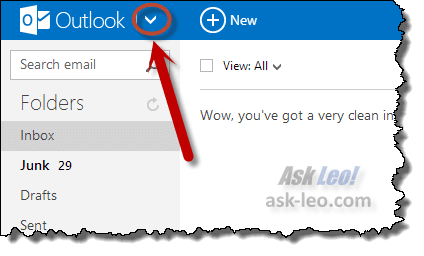 That will expose a menu of other services that Microsoft offers: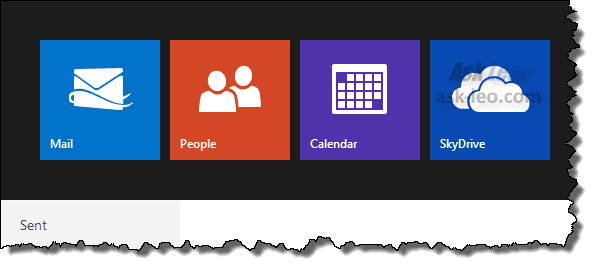 People is where you access your contacts, and Calendar is where you access Microsoft's calendar service. Click that.

On the resulting page you can then specify the file to be imported.
And, yes, that file can be a ".ics" file.
Picky details can be critically important
It wasn't until I realized that there was a typo in your original question that I realized what might be going on.
I can't stress enough the importance of accurate information – not just when you ask questions of people like me, but when you use your computer to do things. A single character transposition, such as the one we experienced here, can make the difference between "sorry, you can't do that", to "here, let me show you how".