My Dell Vostro 1520 came with a lot of software including Windows Live Essentials, Windows Live Mesh, etc. I think I don't need it. Are they necessary to run Windows 7 on my laptop?
The very short answer is no. You don't need that to run Windows 7. Those are simply additional pieces of software that are provided as a convenience as part of the initial install.
Those are all components of what was called "Windows Live Essentials". While they're not necessary, you might actually want some of them, or some of their replacements.
Windows Live Mail
The most common one in the Windows Live package that I think people end up using is Windows Live Mail.
If you want Windows Live Mail, you might want to check out exactly which components of Windows Live Essentials are in fact installed, and then pick and choose which of the components you actually want to keep.
You don't have to keep them all. You can just install the ones you actually use.
Phased out or discontinued programs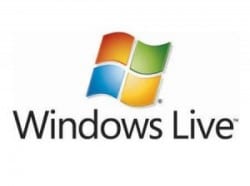 Now, Windows Live Essentials is in the process of being phased out. So it's possible that you may want to go ahead and install individual pieces or uninstall the entire package anyway.
That doesn't mean you can't access the products individually or upgrade. If you take a look at the various services that are part of Windows Live Essentials, many of the products in that suite have been broken out. Windows Live Mesh doesn't really exist anymore. It's all Sky Drive, which is a separate product.
Other products have been discontinued. Windows Live Messenger is in the process of being migrated to Skype (which is a separate download that's not part of Windows Live Essentials at all).
Many of these services can be downloaded elsewhere separately if you need them.
Go ahead and uninstall if you like
So, the short answer is yes, you can uninstall the whole thing. You can pick and choose which components of the suite that you still might want to use, or you can go out and get the separate components yourself.