I'm online sometimes late night into the morning. Being an IT student, I've read about hackers using the night to scan for active IP addresses and hack it using back doors for fun. Can you recommend any free software that can help prevent back door attacks and work alongside my anti-virus and my Windows firewall? Also, should I change from Windows firewall?
To be honest, I've never, ever heard of this so-called nighttime scanning. I wouldn't believe it if I did. It's always nighttime somewhere and the internet is global.
My servers are located somewhere in Michigan, but hackers from China try to hack into them at all hours of the day. It  happens constantly. The reality is that any computer connected to the internet is being attacked in one form or another pretty much all the time.
It's one of the reasons why tech people like me speak so religiously about anti-malware tools and firewalls. But there are a couple of different ways to discourage hackers from choosing you.
Use firewall and anti-malware tools
In your case, your firewall and your anti-malware tools are the free software that you want – they're preventing external contact attempts from reaching your computer.
What you need to do is to make sure that your firewall and your anti-malware tools are:
Running
Turned on
Up to date
Using an up-to-date database
It's the usual litany of things to do to keep your computer safe.
Windows firewall is a good solution and I often recommend it when people are traveling so they don't need to carry additional hardware with them.
Get a NAT router
If you're in a situation where it makes sense, think about getting what's called the NAT (Network Address Translation) router. Connect to that instead of connecting directly to the internet to put another level of a hardware firewall between you and the various forms of attack. When you have that in place, I actually don't recommend that you bother with things like Windows firewall.
Some people disagree with me on that and that's okay. But the point is that a hardware firewall provided by a NAT router is a really good form of protection.
Watch your own behavior and use common sense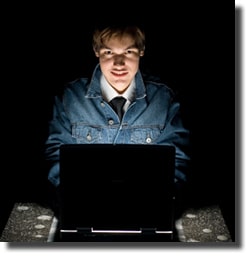 The most important way to keep yourself from being hacked is your own behavior and common sense. Most malware and hacks these days aren't the kind of things that can be blocked by firewalls. In fact, they're invited by you onto your machine.
How? You download something from a site that's malicious to begin with or has simply been compromised. You open an attachment in an email. With both of these actions, you told the firewall that you wanted that. The firewall's just doing what you tell it to do.
So, make sure that you understand what we're talking about when we talk about good behavior and common sense on the internet. I will point you at my internet safety article, "Internet Safety: The Things You Need to Do to Keep Your Computer Safe on the Internet." Most of things that I've talked about here are in there plus a couple of others.