I have a Lenovo Tabletop C series with 8GB of RAM and 1TB hard drive. I love it all except the speed of the processor. How hard is it to replace the processor with a faster one?
To be perfectly honest, it's rare to replace a CPU simply, much less replace it with one of a higher speed.
Speed is typically tied to the motherboard. Even when you can replace the CPU (and we'll talk about a couple of scenarios where that can happen), the motherboard determines the speed. It's the motherboard that is most often the limiting factor.
As for speed, let's look at what you can do about that.
CPU speed versus cores
I'm not at all familiar with what's going on inside of a Lenovo. So, I would have you check with the manufacturer to see if there are even any options for replacing the CPU. My guess is there probably aren't.
Sometimes, you don't necessarily change the CPU speed, but you might get a compatible CPU that has more cores.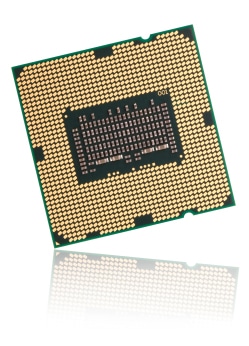 For example, if you have a dual core processor, perhaps you can upgrade to a quad. It will give you more computing power without actually increasing the speed at which the CPU runs.
But again, check with the manufacturer for your options here.
Solid-state drives
Assuming you've already maxed-out your RAM (typically the most effective speed improvement), I might have you consider something else.
The speed of our computers is based on many different things. You might consider instead replacing your hard drive with a solid-state drive. That will actually cause a tangible speed improvement in how the computer responds.
Now, the CPU won't process anything faster. If you're doing things that are very CPU intensive, those won't speed up. For the most part, however, people are actually doing things that are more disk intensive than they are CPU intensive.
In the end, the bottom line is it all depends on your computer and how you use it.