The Windows 10 set-up and upgrade process really, really encourages you to associate your computer with a "Microsoft account", and use it to sign in to the computer from then on. Many people find this near-requirement inconvenient, and even a potential invasion of privacy. They would prefer, instead, to continue to use a local machine account for signing in.
While it's difficult, after the fact, to disassociate the computer from a Microsoft account, it turns out it's fairly easy to return your sign-in to a more familiar "local machine account".

The Microsoft account
It's very possible you already had a Microsoft account even before installing Windows 10.
A Microsoft account is any account you've used for Microsoft-provided email or other online services. Most commonly, that means that your hotmail.com, live.com, webtv.com, msn.com, or other Microsoft-provided email address is already your Microsoft account.
It's pretty easy to check: if you can log in to outlook.com, then you have a Microsoft account.
It's that account that many people use to log into their machines after running Windows 10 setup.
Changing to a local machine sign-in
It appears Microsoft has learned a little bit of a lesson from Windows 8, as the process for changing to a local machine sign-in is significantly easier in Windows 10.
Click on the Start button and then click on Settings.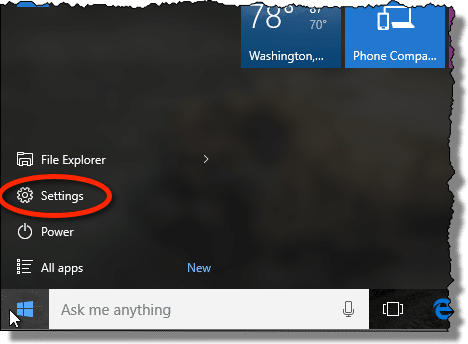 In the resulting settings application, click on Accounts.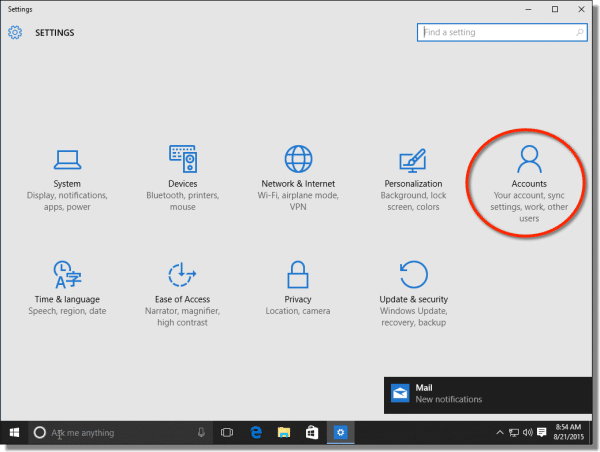 Above "Your picture", the picture associated with your account, is a link to "Sign in with a local account instead". Click that.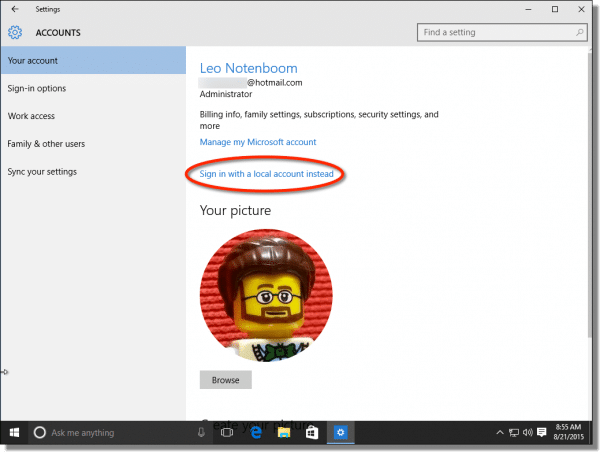 For security, you are asked to provide the password to your Microsoft account. Enter that and click Next.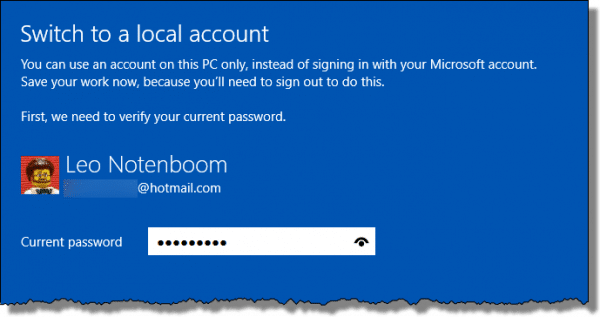 On the following page, you'll set up your local account sign-in name, password, and password hint. Enter the information you want to use to sign in from this point onward, and click Next.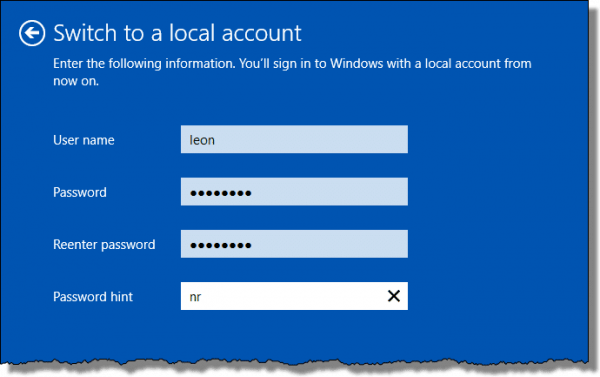 You're done!
You'll be presented with a summary. Click on Sign out and finish to sign out of your computer. Sign back in using your new local machine account and password.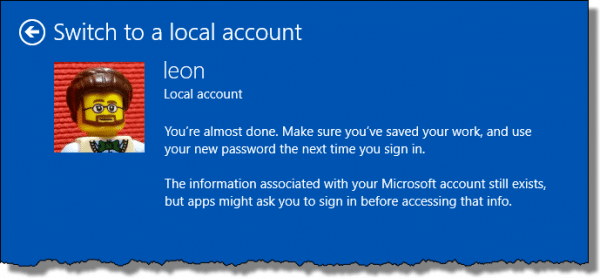 What doesn't (and does) change
As the final confirmation dialog points out, your Microsoft account information is still on your machine and is still associated with it. The only major thing that has changed is that you now use the local account to sign in, rather than the Microsoft account. In fact, if you return to your account page and scroll down to the bottom, you'll see that the Microsoft account is still listed.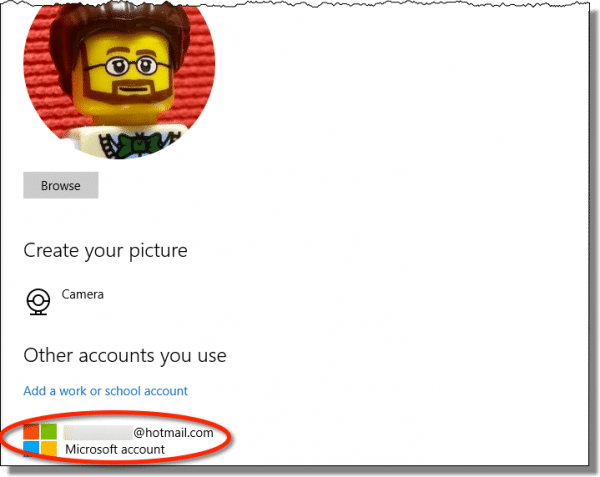 A few other things don't change:
Your user account folder – C:/Users/<sign-in name> (created when you set up Windows) – will not be renamed. It still uses the name based on your Microsoft account. (It turns out there's really no easy way to change this.)
Your sign-in method may also not change. For example, I had selected the option to sign in using a PIN rather than a password. After switching to a local machine account, that did not change.
And a few things might be impacted:
Again, as mentioned by that final confirmation message you saw after changing to a local machine account, you may still need to use your Microsoft account, and possibly provide its password, in order to use some apps, such as SkyDrive, Cortana, and others, that require it.
Ultimately, the best time to make sure your Windows 10 computer is not associated with a Microsoft account at all is at set-up time. Unfortunately, it's not uncommon for that option to be overlooked.
But, at least, we can easily return to logging in as we used to.
Podcast audio

Download (right-click, Save-As) (Duration: 4:28 — 4.2MB)
Subscribe: RSS