This is something that's been bugging me for months. There are times when the fonts in Windows 10 just look … well, they look crummy, for lack of a better term. They're jagged and ugly and not the smooth presentation we've come to expect on modern machines.
I did discover that it was useful to set my display to its recommended or native resolution. There were two problems with that: first, sometimes I need to run at a resolution other than the native one, and second, even when set properly, I'd still run into the issue.
And perhaps most frustrating of all: I knew it doesn't have to be like this. I was missing something obvious.
Turns out that was exactly right, except maybe for the "obvious" part. There was a checkbox….
Before and after
To understand what I'm talking about, here's a screenshot of some text on Ask Leo! showing the problem.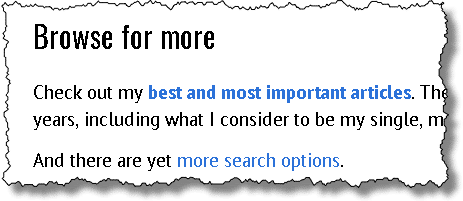 It's completely readable, just ugly. Compare that to the text re-displayed after I fixed the problem.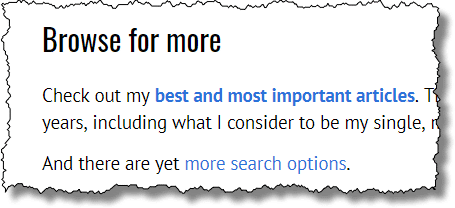 The difference is quite noticeable, at least to me.
Fixing ClearType
ClearType, Microsoft's font display technology, is supposed to solve exactly this problem. Actually, it's supposed to do much, much more than something this obvious. It's designed to improve even minor issues in typeface display to make what you see on the screen more readable.
Click on the Start menu and type "ClearType". Click on "Adjust ClearType text" when it appears in the search results.

This will bring up a short wizard that will allow you to make minor adjustments to how ClearType displays text on your machine.
In my case, the problem was obvious, and clearly not minor.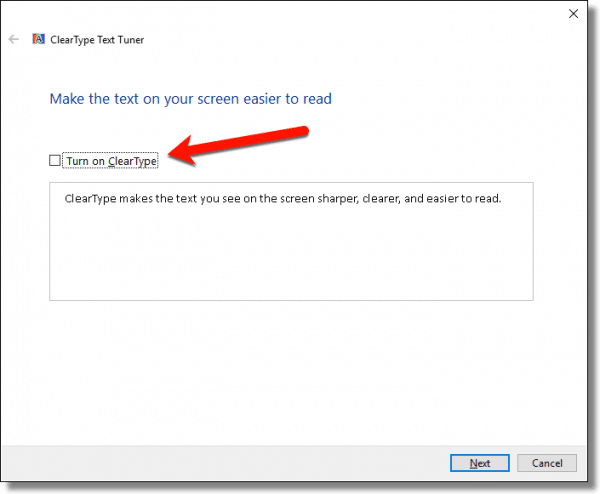 ClearType wasn't even turned on!
I checked the box, zipped through the rest of the wizard, and lo and behold, all of a sudden my text was clear and crisp. (I did have to close and re-open my browser for the changes to take effect within it.)
Why wasn't it on?
I have no idea why ClearType wasn't enabled on my device. Granted, it's a non-standard device (I run Windows 10 on any of several virtual machines), but that shouldn't have made a difference. I expect that ClearType should always be on.
But, then, I've also learned that asking "why" is often unproductive.
My suspicion is that there are simply edge cases where ClearType isn't enabled for some reason.
Regardless of the reason, it's one more thing to check that can hopefully quickly correct an otherwise ugly situation.
Podcast audio

Download (right-click, Save-As) (Duration: 3:05 — 2.9MB)
Subscribe: RSS
Video Narration