I can't figure out how to change my password on Google for my Gmail account.
I'll show you.
However, I do have to point out that in order to change your password, you must be able to log in. I mean, if you can't log in then you can't prove that you're the rightful owner of the account. If Google did allow you to change your password without logging in first, then anyone could change it, whether or not they were actually authorized to do so.
So, step 1: login to your Gmail account.
Changing your password
Start by clicking on your email address in the upper right corner of the Gmail page (more correctly, the small dropdown triangle to its right, but clicking anywhere on your email address should work):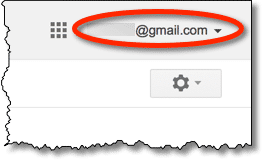 That will present a dropdown menu/dialog. Click on the word Account: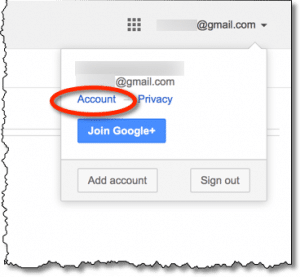 That will open up a new page displaying your name, email, and some recovery information. On that page click on the Security link/tab near the top: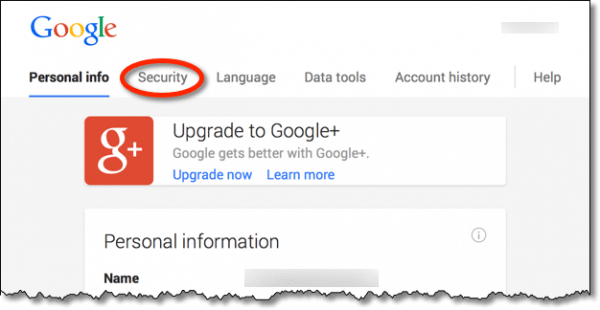 On the resulting page you'll find the Change password link you were probably having a hard time finding:
Click on Change password, and you'll get a traditional password change dialog: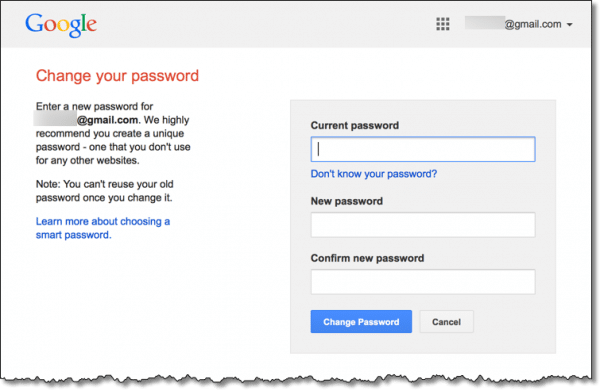 Enter your old password (to once again confirm that you are you and not someone who just walked up to your logged-in computer), type in your new password twice, hit Change Password and you're done.
As always, make sure that you have selected an appropriately secure password. Twelve characters or more of random letters, numbers and symbols is ideal.