What to look for when swapping the power supply.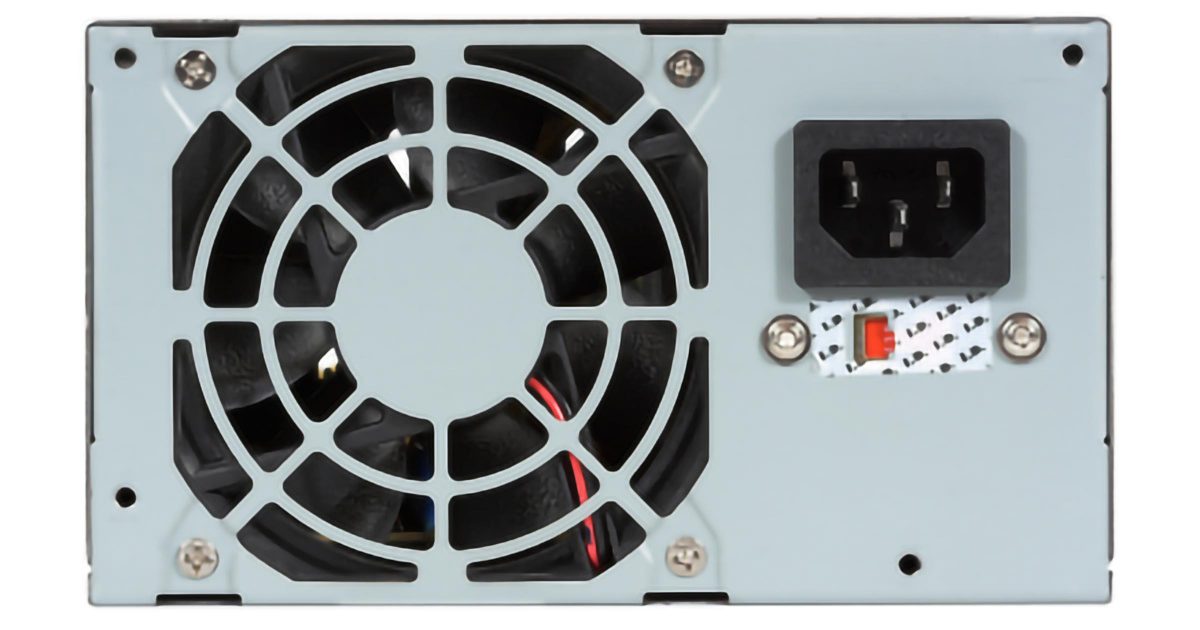 Replacing a power supply is a common solution to some problems. Make sure you have the right wattage power supply. Bigger doesn't hurt.
Question: I want to upgrade my current case that has a 300W PSU to a nicer looking case, but it has a 520W PSU. Is it ok, and how does the "W" difference influence PC operation?
It's quite all right, and if things were working well before, you probably won't even notice a difference.
Let's look at why, and just what that "W" means. I get questions on this topic frequently.
More watts: is it safe?
It's quite safe to install a power supply with a higher wattage rating than the power supply it's replacing. The wattage rating only indicates what the power supply is capable of. Actual power use is determined by the computer's power requirements.
W is for watts, which means power
The "W" stands for watts, which is a measure of electrical power.
Power supplies are rated by the maximum amount of power they can deliver. That means a power supply rated for 520 watts can supply more electrical power than one rated for 300 watts.
That's more electrical power. It won't make your computer run faster or give you more "computational" power — this is only about the electricity required to operate your computer.
The power you need
If your computer has been running well on a 300-watt power supply, then it doesn't need a bigger one.
But there's nothing wrong with using a bigger one. It's possible that a new, larger power supply might be a little more efficient or perhaps a little quieter.
Your computer will continue to use whatever amount of power it was using before, which we know is less than 300 watts. That your new power supply might be capable of providing more is beside the point.
Time for upgrades
A new power supply is typically called for in one of two situations:
Your existing power supply has failed, or is in the process of failing, and is no longer able to produce the power your computer requires. It might be rated at 300 watts, but due to whatever is failing, it's not capable of providing power anymore. As the power supply fails, unexplained crashes usually become more frequent.
You've added hardware in the form of add-in boards, memory expansions, additional hard drives, or other devices that draw more power from your computer, and you've exceeded your power supply's rated capacity. This, too, can behave like a failing power supply.
In either case, the solution is a replacement power supply.
In the first case, a power supply with the same rating as your old one will do; in the second case, you'll need one with a higher wattage rating.
Future-proofing your power supply
If you're going to replace your power supply, I recommend replacing it with one that has a higher wattage rating. It hurts nothing to do so (other than, perhaps, your wallet, depending on how far you go).
More to the point, it makes your machine more capable of supporting additional hardware power requirements in the future.
What a power supply will not do
I've heard concern that a high-wattage power supply can somehow "force" power into the computer, causing overheating and burnout.
This is incorrect.
A power supply supplies power in response to need; it doesn't push power anywhere. If your computer only needs 100 watts, then a 500-watt power supply only supplies 100 watts. Why have a 500-watt power supply? For "peak" usage (sometimes hardware requires sudden "bursts" of power, such as at startup or under high load) and for future expansion.
It's better to have too much power than too little.
Power supply requirements
There are two more important aspects of power supplies, replacement or otherwise.
If you do replace it, get the right size. By this I mean physical size — there are several standard sizes out there, and they are not interchangeable. Similarly, the number and type of connections provided by the power supply must match your computer's needs.
Make sure the machine is well ventilated. Using more power means generating more heat, and that heat has to go somewhere. That's what ventilation is for. Even for your existing working system, make sure things are well ventilated.
Make sure the fans in your machine are working properly and that the airflow is unobstructed. Overheating due to blocked airflow may be the most common cause of computer hardware failure — in particular, the power supply itself.
A word about laptops
If you have a laptop, you're out of luck. Laptops come with the batteries and power supplies they come with. There's no real way to "upgrade" their power capacity.
Podcast audio

Download (right-click, Save-As) (Duration: 7:13 — 8.6MB)
Subscribe: RSS