Some time ago, when attempting to back up a new Windows 10 laptop, I inserted one of my external USB drives and … nothing. Since then, I've heard similar reports from others. If anything, it seems to be getting a little worse in recent months.
Now, to be clear, I don't have an answer as to why things don't appear.
But I can tell you what seems to work to make it show up.
Attach and … nothing
Normally, when you attach an external drive to a Windows-based computer, the operating system makes the "USB device attached" sound, recognizes the drive, occasionally installs or configures some drivers, and automatically assigns the disk a drive letter. It may also ask what you want to do with the drive.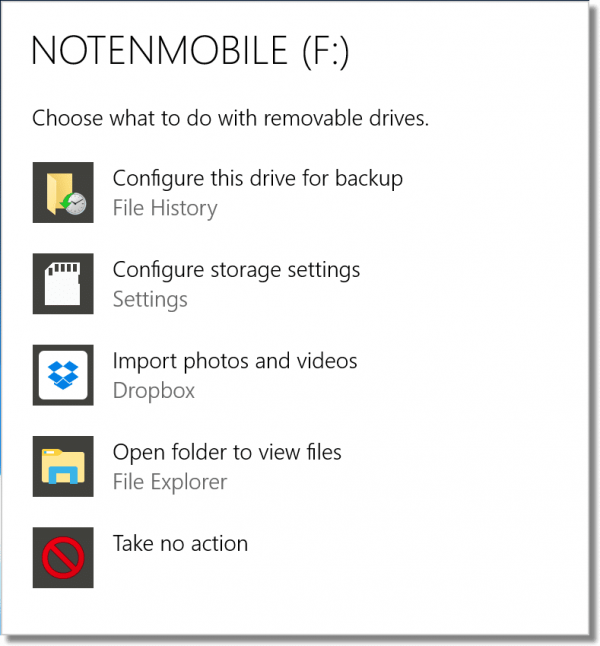 Depending on the drive's contents and purpose, you may choose one of the listed options. More often than not, I close that dialog box and get on with whatever I was doing, simply noting the drive letter that has been assigned.
But in this case, no letter had been assigned. In fact, nothing happened at all, except for the "USB device attached" connection sound.

And my backup program had nowhere to back up to.
Disk Manager
The go-to place for disappearing disk issues is Window's own Disk Manager. In Windows 10, I right-clicked on the Start button and clicked on Disk Management.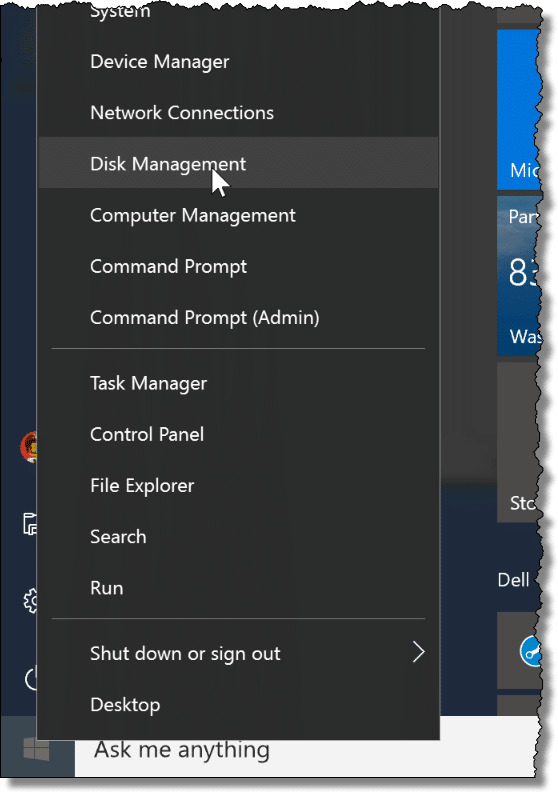 In other versions of Windows, you can right-click on "My Computer" or "This PC", click on Manage, and then click on the Disk Management entry on the left. In all versions, you can run "diskmgmt.msc" as well.
Sure enough, my external drive was listed (as Disk 1 below), but without a drive letter.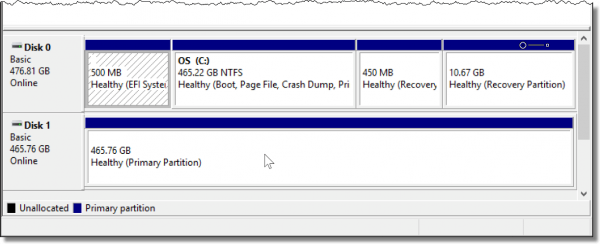 I have no real idea why one wasn't assigned automatically, but seeing the drive appear normally in Disk Management meant this would be a simple fix.
Assigning a drive letter
I right-clicked on the drive, and clicked on Change Drive Letter and Paths….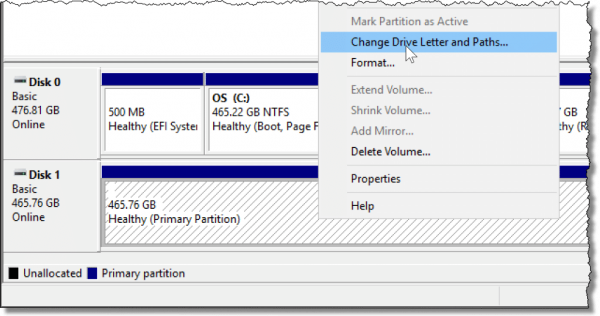 The resulting dialog, which would normally show all the drive letters1 that could be used to access the drive, was empty.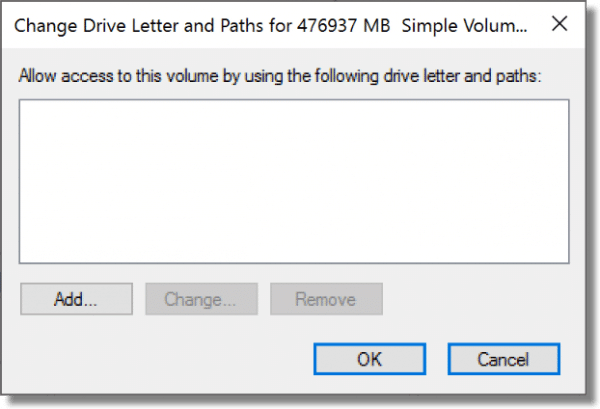 I clicked on Add…. to attempt to add a drive letter.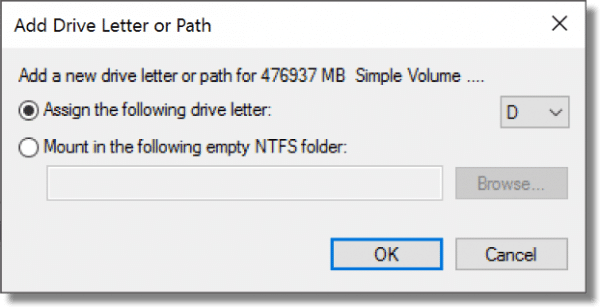 Since "D" was already selected, I simply hit OK. The drive was then listed with the newly assigned drive letter – "D:".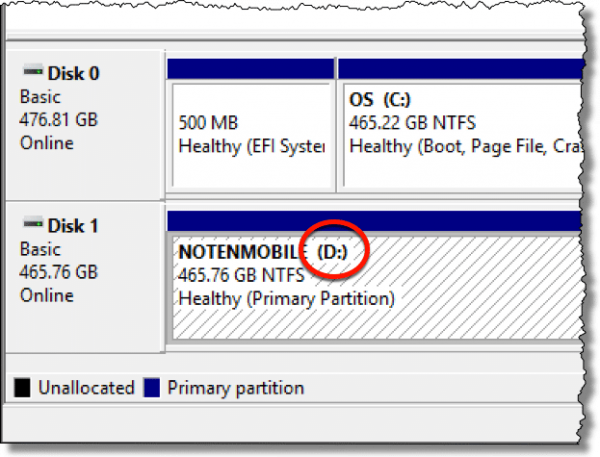 Then I was able to run my backup normally2.

Sometimes it is simple
While it doesn't solve every problem, assigning a drive letter to an attached drive that for some reason doesn't have one is a pretty simple operation.
The catch is that you have to know it's a possibility, and you have to know how to do it.
Now you do.
Podcast audio

Download (right-click, Save-As) (Duration: 3:11 — 1.5MB)
Subscribe: RSS
Video Narration