Chicken, meet egg.
Deleting an account you don't have access to is kind of the same as deleting an account you don't own.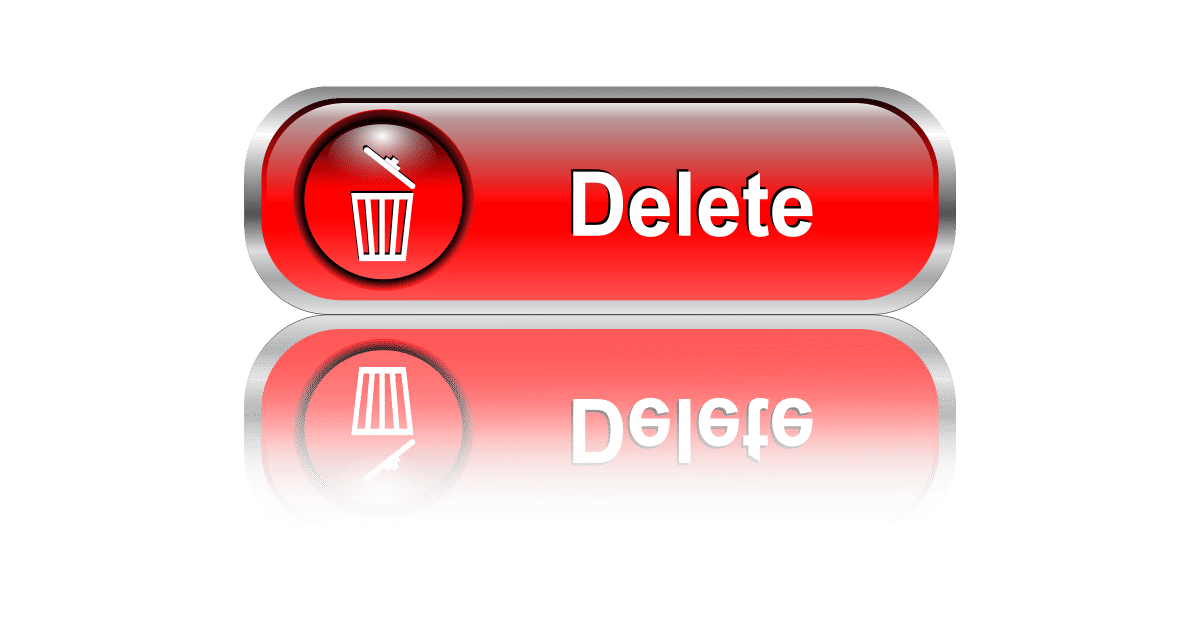 OK, so I can't recover my account. Can't I just get Facebook to delete it? I'm afraid the hacker will do something bad with my information there and with my followers.
No.
Trust me, you don't want it any other way.
I get that it sucks that your account is out there under someone else's control, but if you were able to delete it out from under them, anyone would be able to do the same to anyone else, and complete chaos would ensue.
Deleting a hacked account
Deleting an account requires you to have access to the account. Prevent hacks by maintaining appropriate security and prepare for problems by keeping your account recovery information up to date. After regaining access, you can choose to resume using it or delete it.
Proving you are you
The account recovery process is all about proving you are who you claim to be and that you are the rightful owner of the account.
Having successfully done so, typically by providing or using recovery information that you had previously set up in the account, you can do whatever you like. You can continue to use the account or not. You can delete the account if you so choose.
You've proven you are you, the rightful owner, and can do whatever you like with your account.
If recovery fails
If you are unable to recover your account, it's because you've been unable to provide enough information or jump through the appropriate hoops to prove you are the rightful account holder. As a result, you're not given access to the account.
This is what prevents accounts from being hacked even more often than they already are. Anyone can come along and say that they're you, but without being able to prove it, their access to your account is denied.
As it should be.
Deleting the account
If you can sign in to the account, you can delete it. Problem solved, one way or another.
If you can't sign in, and you can't prove you are the rightful account holder, you cannot delete it.
Think about it. What you're asking for is this: "Hey, I can't prove to you that I'm the owner of the account, but please delete it anyway." Facebook (and other services) would be fools to let that happen. If they did, anyone could delete any account at any time.
Chaos.
Think of how annoyed you'd be if one day your account was simply gone because someone who couldn't prove they are you was able to delete it anyway.
Severely out of luck
If account recovery fails — if you're unable to prove that you are the rightful owner of the account in question — you are severely out of luck. There is nothing you can do to the account, and this is as it should be. Account access should never be restored to someone who can't prove they own the account in the first place.
Your options are limited.
You may be able to report the account as having been hacked, but it's unclear if it would have any effect. I'd be shocked if it did.
Prevention & preparation
If there's nothing you can do after an account is hacked, and you're unable to prove you're the rightful owner, then the only thing you can do is learn from the experience. That boils down to two critical lessons.
Prevention
It goes without saying, but your account should never have been hacked into in the first place. There are many reasons that accounts are hacked, and I'd venture to say that the most common reason is poor security by the account holder. Things like poor and re-used passwords, falling for phishing attempts, and all the things we so frequently talk about lead to more account hacks and account loss than anything else.
So don't do that. Secure your account. You know the litany by now: long, strong passwords, each unique, used at one and only one service, and never shared with anyone. And add two-factor authentication when possible.
Do all that to minimize the chances of your next account being hacked at all.
Preparation
If your account gets hacked anyway, then you're relying on your ability to prove you are who you say you are to regain access. That means you need to ensure that your account recovery information is present (so many people don't bother) and up to date (many people have out-of-date and thus useless recovery information).
The two most important items are:
Set an alternate email address (or more than one, if allowed) and keep it up to date.
Set a phone number and remember to change it if your phone number ever changes.
Staying on top of that will maximize the chances of getting your account back should it ever be hacked.
Do this
It's a chicken-and-egg situation.
You want to delete the account because you've lost access to it.
You must have access to the account in order to delete it.
There's no way around this. Prevent this situation with appropriate security, and prepare for problems with up-to-date recovery information.
Subscribe to Confident Computing, and be even more prepared! Less frustration and more confidence, solutions, answers, and tips in your inbox every week.
Podcast audio

Download (right-click, Save-As) (Duration: 3:09 — 2.3MB)
Subscribe: RSS