Question: I don't want an Outlook email address, I want Hotmail. Can I still get one?
Much to my surprise, the answer appears to be yes!
What with the demise of hotmail.com a few years ago – it was replaced by outlook.com – I was expecting the ability to create an email address on the hotmail.com domain to have disappeared as well.
I was wrong. At least as of this writing, you can still do it. I'll show you how, and discuss a few other popular Microsoft-related email domains.
Creating an account
Visit outlook.com in your browser. You'll be asked to sign in, but don't.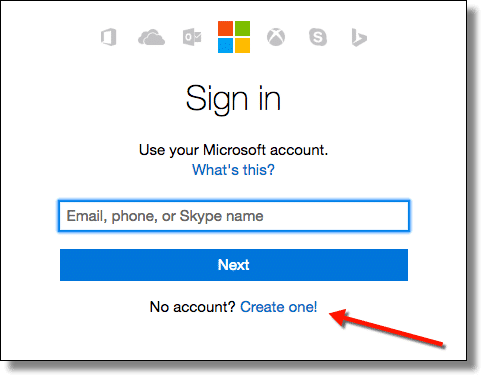 Or, you'll be presented with an Outlook.com home page.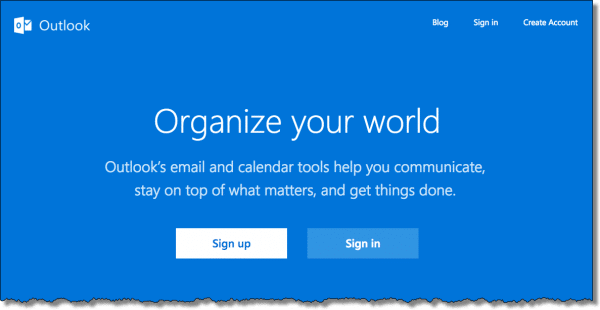 In either case, click on the Create Account, Sign Up, or Create one! link. You'll be taken to the "Create an account" page.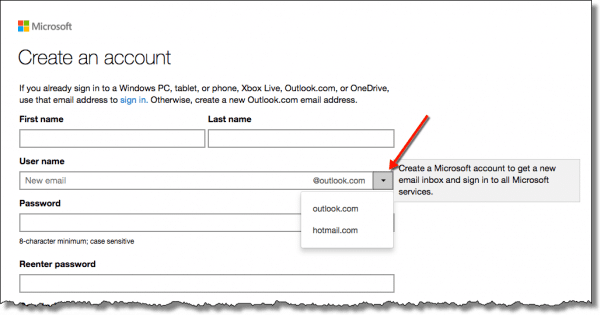 Enter the email name you want into the "User name" field, and then click on the down-arrow next to "@outlook.com" to the right. You'll be presented with a drop-down list of domains on which you can create your new account.
Lo and behold, "hotmail.com" is on the list. In fact, at this writing, it's the only alternative to "outlook.com".
Fill out the rest of the form and click Create account, at the bottom of the page, to create your account.
Getting the email address you want
The most common problem you'll run into is this:

The email address you would like is already in use by someone else. You'll likely see this more often with hotmail.com addresses than with outlook.com, simply because Hotmail's been around longer and has more users. You have several choices:
Keep trying different email addresses until you find one you like that's available.
Click on claim one of these that's available for a list of some available alternatives that are similar to your desire. (Note that the suggestions are likely to be on outlook.com, since that's what Microsoft is promoting these days.)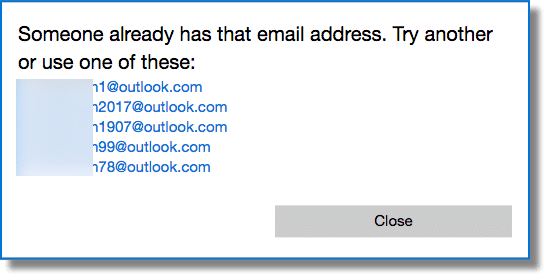 Try outlook.com if you're trying hotmail.com, or vice versa.
Those really are your only options.
Getting the email domain that you want
So far, I've only discussed outlook.com and hotmail.com, because those seem to be the only two domains currently available from Microsoft.
It appears that you cannot create new email addresses on the following Microsoft-owned domains, as you could in the past.
live.com
msn.com
webtv.com
And perhaps several others.
As is typical, there's no answer to why this might be, but the result is the same: you can get only outlook.com or hotmail.com email addresses, and only if the specific email address you want isn't already in use.
Podcast audio

Download (right-click, Save-As) (Duration: 3:47 — 3.5MB)
Subscribe: RSS