Question: Is Skype really not recording my private video calls on their servers anywhere on the internet or on hard copy?
In the past, my answer was that I thought it extremely unlikely that your Skype calls are recorded … at least by Skype. Recently there's been a wrinkle that indicates things may not be quite as private as we thought.
I'll dive into a number of reasons I believe that it's still mostly private and nothing, really, to worry about.
However, there's another, potentially much more dangerous scenario a lot of people overlook. Unfortunately, many are paying a very steep price for that.
Skype's been listening
It turns out there are scenarios where Skype (owned by Microsoft) may be listening in — kind of.
The Skype translation service offers real-time automated translation from one language to another. Microsoft has admitted that contractors may have access to recordings of at least portions of those conversations.
The reason is simple: while the real-time translation is automated, real people may listen to conversation snippets in order to improve future translations.
The big take-away from all that? If you have something that really needs to be private, don't use the translation service.
I expect most people will read that as "don't use Skype", instead.
Skype calls recorded by Skype: unlikely
For other types of calls — text, audio, or video — I don't believe Skype is recording or listening … but it's now clear that it would be possible.
Encryption in Skype remains murky. On one hand, Microsoft is pretty clear1 that Skype-to-Skype traffic is encrypted end-to-end. However, instant messaging traffic (text) is sent via Skype servers, and apparently only encrypted only en route.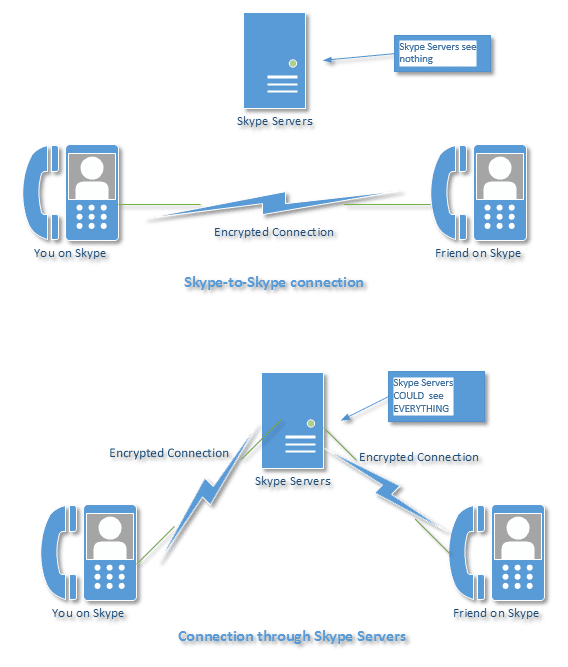 On top of that, there's really no reliable way to tell what kind of connection you have, or even if you do have a Skype-to-Skype connection, that the information still isn't being mirrored to Skype's servers somehow.
So, while we would like to rely on encryption as a clear indication that no Skype calls are recorded (at least by Skype), that's not a conclusion we can make. It's clearly possible.
Pragmatism rears its ugly head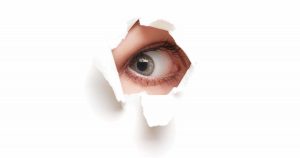 The fact is, wholesale recording of Skype audio or video calls is simply unfeasible.
Given the amount of data being transferred in an audio call (and even more in a video call), the amount of storage Skype would require to record everything would be enormous. So enormous that in my opinion, wholesale recording of all Skype traffic is quite impractical.
Not to mention that it would be a public relations nightmare if discovered.2
So the question is, since they probably don't record everything, why would they record your conversation?
You and I just aren't that interesting
In this regard, I point to what I believe boils down to many people's over-inflated sense of self-importance (and even occasional paranoia).
You and I just aren't worth the effort. No one cares about your Skype calls or video. Period. They have better things to do than listen to your mundane conversations.
However …
What if you are really are "interesting", by someone's definition? It's possible — perhaps even likely — that government agencies have access, under certain conditions, to your Skype conversations.
If that's you, my advice is simple: don't use Skype. There are alternatives that claim to be secure.
Skype calls recorded by someone else: very possible
Here's a scarier and much more likely scenario:
A gentleman is approached by a woman, online.
They establish some semblance of a "relationship".
Part of that relationship involves using video chat.
Eventually enough trust is built, and the gentleman is convinced to perform salacious acts for his girlfriend on camera.
Unbeknownst to him, his online "girlfriend" is no friend at all; she, or her handlers, have recorded the conversation.
They extort money from him, threatening to release the video publicly if he doesn't pay ransom.
I want to be very clear about this: there is no technology that can prevent this. In fact, the recording part is easy.
The person at the other end of your conversation — be it video, audio, instant messaging, or email — can record it all, and there's nothing you can do about it. If they can see it, they can record it.
From what I've seen, this type of extortion — which is not limited to Skype at all — is on the rise.
Prevention is as simple as it is low tech: don't say or do anything on camera (or anywhere online) that you wouldn't want your mother — or the world — to see.
Podcast audio

Download (right-click, Save-As) (Duration: 5:24 — 2.5MB)
Subscribe: RSS
Footnotes & References
1: Skype FAQ: Does Skype use encryption?
2: The only thing that has prevented this most recent discovery from causing more outrage is that a) it's limited to the translation service and b) the explanation for its existence makes sense.