You may be using Word the wrong way
Why sending Word documents as email attachments can cause more problems than you might think.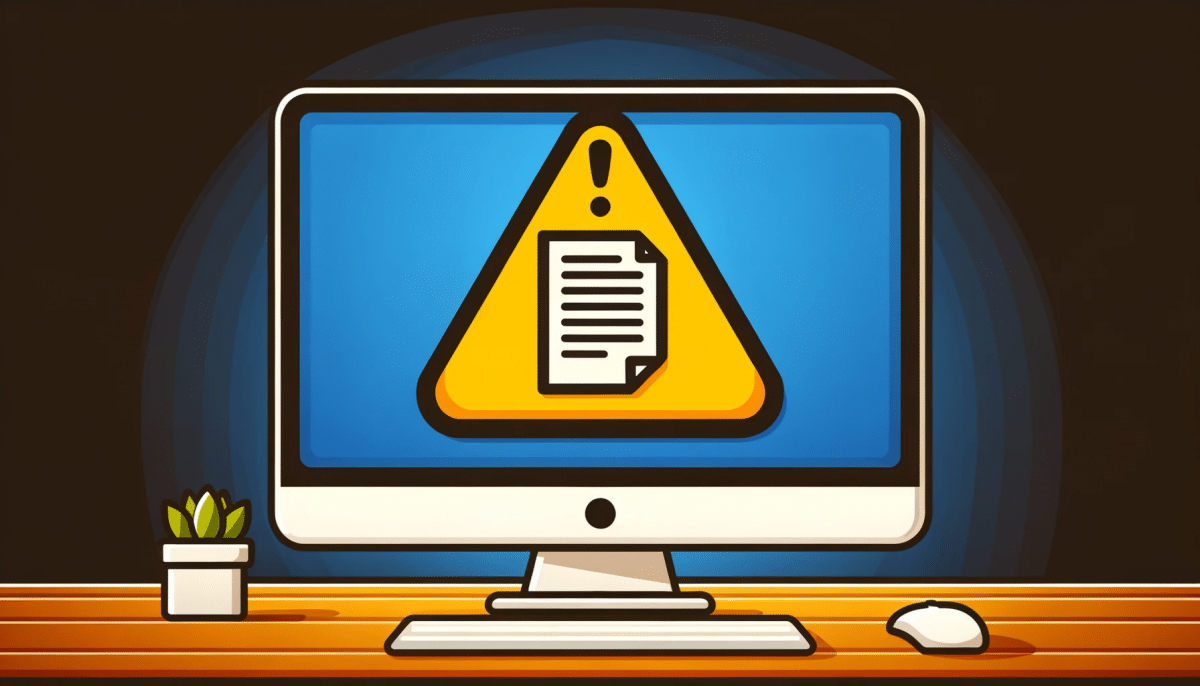 Question:
At my organization we regularly email Microsoft Word documents to one another as attachments. Meeting minutes, agendas, summaries, pretty much anything other than really short messages get written in Word, and then sent as an attachment.
I recently had someone from outside the organization claim that this was a really bad idea. He was quite adamant that we should be doing that as little as possible. He claimed that there were so many reasons he couldn't list them all.
Can you?
Yes. Yes I can. It's something I feel fairly strongly about. So strongly, that I'm often that "someone from outside the organization".
Don't get me wrong, Microsoft Word has it's place. But 9 times out of 10 that place is not as an attachment to email.
Why avoid Word email attachments
Sending Word documents as email attachments can be problematic. Things like file size, potential for unintentional information leaks, and accessibility on various devices. It's just more effective and efficient to place the message directly in the email body, especially for things primarily viewed in email.
Let me first be clear: I know that a lot of folks use Word as their email editor in Microsoft Outlook. It's a simple setting, and while I also believe it's the wrong thing to do for many of the same reasons listed below, that's actually not what I'm talking about here. The scenario that causes the worst problems looks like this: you write a message in Word, you save that message to disk, and you then attach that resulting Word ".doc" document to an email which you then send to someone.
Word is a wonderful word-processing program. I use it myself, probably daily. It's feature rich (perhaps too much so), incredibly powerful, and absolutely the right tool for creating good looking printed documents.
Unfortunately it's too easy to come to rely on Word for everything. Even things that it's not well suited for. Like email.
Here's why Word attachments are bad:
Your recipient may not have Word, or a program that can read Word documents. I often read email on my cell phone, and Word documents are promptly ignored. With handheld devices such as Treo's or Blackberry's becoming more and more connected, this is an increasingly frequent occurrence.
Your recipient may not be able to open the attachment. Due to the proliferation of viruses in Word documents, many mail programs don't allow Word documents to be opened directly, or in some cases, even saved to disk. Yes, there are ways around it, but many recipients don't know how, or are uninterested in taking the time to figure out how. Besides, why put up an additional barrier when you don't need to?
Your recipient may never get the message. Email with attachments, particularly Word documents, are more likely to be filtered as spam or as a potential virus, even if they are neither. Avoiding attachments helps stack some of the odds in your favor.
The message will be significantly larger than it needs to be. Word documents are big. Often much bigger than the message they contain. The previous paragraph, a little over 40 words or around 250 characters resulted in a Word document over 20,000 bytes in size. Why do we care about size? Ever had your hard disk run out of room? By sending around oversized documents you're forcing that on your recipients as well. And, larger emails take longer to deliver, slow down networks and generally waste communications resources on the internet.
The message will be significantly slower to open. You don't know what kind of machine your recipient has. Word is a big program. Requiring that your recipient open and run this large application in order to view your message is just another barrier to getting your message read.
You run the risk of unintentional leaks of information. When "Fast Save" is enabled in Word, deleted information is not necessarily deleted from the document, it's merely marked as "don't show this". Using very simple tools that previously deleted information possibly including old comments, notes and prior revisions, is easily accessible to anyone.
Word's formatting abilities, while also making the document even bigger, are often used in ways that detract from the message. Keep your message simple, and you'll stand a much better of getting your message across.
So what's the right thing to do?
9 times out of 10 the right thing to do is to simply put your message into the email body directly. Don't involve Word at all. Don't get fancy, don't go nuts with formatting or tables or pictures … just say what needs saying and be done.
A smaller , faster message is much more likely to be delivered and read than a bloated, slow attachment in Word. It's that simple. And I'm not even talking about making your message smaller, say using fewer words (though that's good too). I'm simply talking about the tools used to contain your message.
When is Word called for?
In my opinion, Word is only called for when you are actually working on a document. When you are, perhaps, collaborating on a document, or passing a document around to be read or reviewed. If you've written a report that will at some point be printed or published in some form, a Word document might be appropriate. If your message requires a very formal presentation (most do not), or it requires features or functionality found in Word (most do not), then Word might be called for.
But if your message is only going to live or be viewed primarily in email – then there's simply no reason to drag an application such as Word into the mixture.
In fact, there's every reason to avoid it.
I will throw out one last caveat: in some organizations, culture may dictate what you need to do. If that culture is "send everything in Word", I naturally encourage you to work to change that culture if you can. Some organizations give you no choice. Certain types of communication require certain forms. In these cases, you're pretty much out of luck.
The good news is that while everything I've said still applies, problems are slightly less when the email stays within an organization. However once you send outside of your organization and across the internet, then these issues are of particular importance.