Recently, Google and Microsoft asked me to insert my telephone number and kept asking for it until I agreed to insert the number. What's the main reason for doing this? Do they have hidden purposes for doing that? Wouldn't they control everyone doing this? Is privacy on the internet dead?
Certainly, privacy is an interesting topic when you start talking about the internet. I think a lot of people do end up giving more information perhaps than they should. People are effectively, often willingly but in some cases accidentally, decreasing their own amount of privacy – not because it's required, but because they post private information about themselves in public forums like Facebook, Twitter, and other sites.
But in your case, I really don't think that's what's going on at all. I do not believe that Google or Microsoft have some kind of a hidden agenda to get your phone number.
Account recovery and your phone number
The issue here is account recovery. Your phone number (and in particular, your cell phone number) is a piece of information that Google and Microsoft can use to restore access to your email or other account through them.
For instance, if you've forgotten your password, you're locked out, or even if someone hijacked your account, Google, Microsoft, and other providers can send a text message, call you, or use your cell phone number as a way to help you prove you are who you say you are and thus are the rightful owner of the account.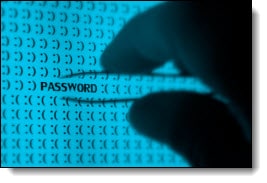 Why is a phone number safe? You're the person who owns the phone and picks up when someone calls that number. Therefore, you are the person that they can then reauthorize to gain access to that account. That makes it an important piece of account recovery information that they can use when you run into trouble with your account.
I've not seen a situation where it's actually required. Usually, you can bypass it if there's an option to enter it later or not at all.
Even if some system out there requires it, there's nothing preventing you from putting in a bogus phone number. It doesn't serve you very well, however, because if you need to recover your account, you won't have that option. But if you do put in your correct phone number and you do need to recover the account, I think you'll find it's a very interesting, a very important, and a very convenient security measure.
The importance of recovery information
When Google or Microsoft ask for additional recovery information, many people say, "I'm never going to forget my password. I'll just remember it. I'll always be secure. I don't need this additional recovery information."
"It won't happen to me."
Trust me. Someday, it will. You do (and probably will) need the additional account recovery information you provided when you set up the account.
That's not any reflection on you. I've had Google and Microsoft accounts for years, but I gave both of them my cell phone number specifically for this reason. If my accounts ever get stolen, I want to get access back to those accounts again.
Loss happens
But losing access to your account is a more significant problem than most people realize.
People forget their passwords. I hear about it all the time.
People give their account passwords to someone else who shouldn't have the password in the first place and who then missuses it. People get their accounts hacked either because they use simple passwords, access an open Wi-Fi hotspot inappropriately, or do any number of other things that put their account at risk.
Account loss happens all the time and entering in your phone number is one additional way you can protect yourself when (not if) it ever happens to you.