I volunteer at my church and I have access to several PCs on a WPA2 protected network. My PC is running Windows 7 and Windows Media Player 12. We have a cable broadband connection and have approximately 25 PCs connected. At random times, and with no programs running in the background, I begin hearing someone talking through the speakers on my PC only. It's not a radio station or similar media playing. For what is being said, and other sounds, it sounds like an audio feed from a porn site. If I let it play, it will run for about a minute or so and then it will stop. It may start again a few minutes later.
When this happens, I have immediately started Task Manager but I see nothing showing under the Programs tab. Next, I look at the Processes tab and don't see anything unusual there as far as I can tell. I have asked this question on other sites and keep getting the same, "Well, you can't tell me that you haven't been to a porn site" response but I can assure you that I haven't visited any site with this type of material. And no one else has access to this computer. I've checked Windows Media Player Sharing and do not have any type of media sharing turned on. I'm afraid that some here will begin thinking that I'm using the church's network for "unsavory" uses.
I suppose that certainly could make Sunday services a little awkward. I don't have a definite answer for you but I do have a list of things that I would check.
Malware?
The first thing that of course comes to mind is malware. I've never heard of malware that does this specific thing, but that doesn't mean that it's not out there or that malware couldn't perhaps be misbehaving in some way to cause this.
So the first thing I would do is to run complete and up-to-date scans with your anti-malware tools; and of course review my full article, "Internet Safety: 8 steps keeping your computer safe on the internet". That should rule out malware, at least, as one of the things that could possibly be going on here.
Advertising?
The fact that it stops about after a minute makes me think that it's acting like some kind of an auto-play web advertisement. We've seen ads on sites that play video, or in some cases just audio. They tend to run for a certain amount of time, usually about a minute.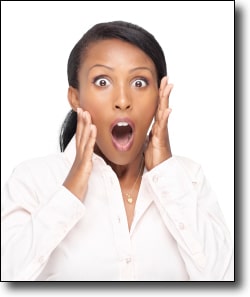 So after ruling out malware, the next thing I would do is make 100% certain that there are no web browsers running. The Task Manager programs tab isn't really enough. It only shows you programs, and only the ones that you have running from your login account. The Task Manager Processes tab is a little bit better. But in all honesty, when faced with something like this I immediately run to Process Explorer. That's a free download from Microsoft that does a much better job of enumerating and displaying all of the processes that are currently running on your system.
In Process Explorer, look for iexplorer.exe if you're using Internet Explorer as your browser. (To be clear: iexplore.exe, not explorer.exe. Explorer.exe is the Windows interface). Or if you're using different browsers, chrome.exe or firefox.exe. If any of those are present, there's a browser running, and perhaps the advertising scenario I mentioned earlier is at play.
Windows Media Player?
You mentioned that this computer runs Windows Media Player. Now, to be honest, I'm not a huge fan of Windows Media Player. I've fired it up to research this a little bit and sure, I went ahead and hit play when it showed me the Daft Punk album I have on my machine. But in general, I find it cumbersome to use and somewhat limited.
I also wonder if it could be auto-playing something somehow somewhere. It does have a bunch of random features I think could be leveraged to do that kind of a thing. In Process Explorer, look for wmplayer.exe and kill it if you find it. That's Windows Media Player. If you're not actively using it, I see no reason for it to be running at all.
Something else?
Finally, we move on to what I'll call non-computer related items or at least not strictly computer related.
I don't know what kind of speakers you are using or how they're connected, but it's not unheard of for wires, speakers and amplifiers to pick up unexpected radio signals. I would first make sure that your computer, and any amplifier that may be being used, are all grounded properly. I'd also trace the path of the wires between the computer and the speakers to make sure that they're going where you expect them to be going (someone hasn't played a prank on you) and that they're somewhat isolated from the other wires that may be nearby carrying other signals.
I do indeed wish you luck. I'm sure that it could be a potentially embarrassing situation.