When nothing seems to work.
Steps you can take when your computer locks up.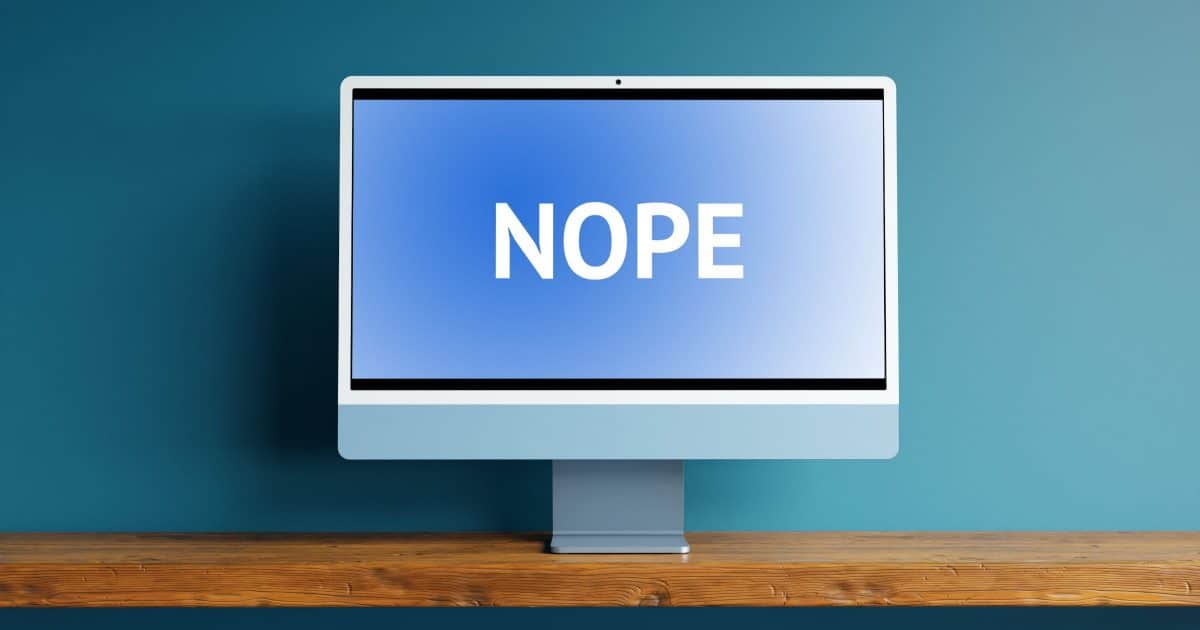 Question: My computer froze. Nothing. The mouse pointer won't even move. What do I do?
Full disclosure: that was me a couple of weeks ago. Something about a recent update to one of the utilities I use caused my computer to lock up and lock up hard. Nothing worked — or so I thought.
I discovered a few things along the way. A lockup is never great, but sometimes it's not as bad as you think.
When your computer freezes completely
Things to try:
Wait
ALT+TAB
CTRL+ESC
CTRL+ALT+DEL
A graceful, controlled restart
A forced restart (holding down the power button)
Hard locks
There are many things we might call lockups, so I want to be clear: this is what I call a hard lock. Nothing works. Keystrokes seem to do nothing, and while the mouse pointer may be visible on the screen, it just won't move.
That was my experience. Usually it results in an expletive or two1 followed by a reboot. But in this case, that wasn't quite necessary, which I found surprising. Here's a list of things to try before you take that ultimate measure.
Wait
No, I don't know for how long, but my first piece of advice is simply to wait a bit. There are scenarios where a poorly written piece of software — typically a device driver — can cause a computer to freeze up for "a while".
Waiting can be frustrating, I get that. It feels like you're doing nothing to resolve the situation (because you're not). However, if the system returns, this is the path with the lowest risk of losing what you were working on at the time.
You may see a message that a program is "not responding" that offers you an opportunity to close just that program, after which your computer returns to normal.
ALT+TAB
This is one that surprised me. Even though the system appeared completely locked up, ALT+TAB — the keyboard shortcut to switch between running programs — worked. This allowed me to switch to a different program and regain control of the system.
The program I had been using then began showing the "spinning circle" icon when my mouse pointer was over it, and eventually, the "not responding" message popped up, allowing me to terminate it.
CTRL+ESC
The CTRL+ESC keyboard shortcut is the equivalent of clicking on the Start button. This does two things: it displays the Start menu, of course, but it also transfers control to explorer.exe, which is the program that displays the Start menu and taskbar.
Much like ALT+TAB, giving another program control can sometimes free things up.
CTRL+ALT+Delete
This age-old keyboard shortcut brings up a dialog with an assortment of possibly useful options.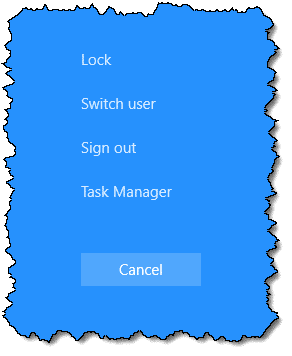 If it works, then the two most useful are:
Sign out signs you out of your current session, possibly closing whichever app caused the lockup. This can take a few seconds.
Task Manager should return you to your desktop with Task Manager displayed. Here you may be able to force-close the problematic application, if you know what it is, or restart the system.
Reboot (graceful)
If the techniques above fail to rectify the problem, then the next step is a reboot.
If an option above gave you access to the option to reboot — perhaps on the Start menu or via Task Manager — doing so this way would be the most "graceful" reboot. It's the method least likely to lose data or cause other problems. Since there may be a misbehaving application, this might take a minute or two, but if it's an option, it's worth waiting for.
Reboot (forced)
The last option, which is one many people start with, is to force a reboot. That means holding the power button down for 10 or 20 seconds, switching off the power supply, unplugging the computer, or, in some now-rare cases, removing a laptop's battery.
Do this
None of these techniques necessarily help you diagnose and avoid the problem in the future. If you're lucky, perhaps you'll get a clue about which application is causing the problem (as I did when I ran into this). But diagnosis is beyond the scope of this article, particularly since there are so many different possibilities.
Most importantly, though, you'll regain control of your computer, ideally without losing anything, and can begin the process of trying to figure out why it happened in the first place.
Looking for more help? Subscribe to Confident Computing! Less frustration and more confidence, solutions, answers, and tips in your inbox every week.
Podcast audio

Download (right-click, Save-As) (Duration: 7:13 — 5.1MB)
Subscribe: RSS
Footnotes & References
1: I work with computers; thus profanity is like a second language to me.