It'll give you a sharper picture in most cases.
HDMI is better than VGA. I'll explain why, and what you need to look for.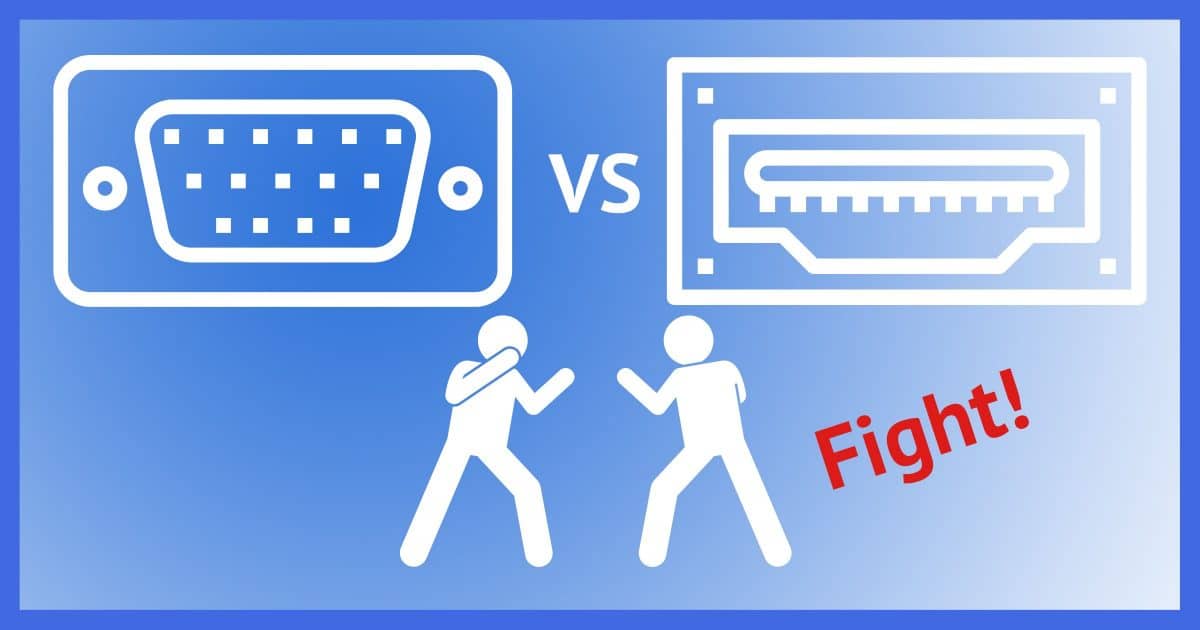 We tend to think of HDMI (High-Definition Multimedia Interface) as something we use to connect our cable box to our television.
It's useful for much more than that.
If you're not using an HDMI cable to connect your computer to your monitor, check to see if you can.
Use HDMI cables when you can
If supported by both your monitor and your computer, an HDMI connection will be significantly clearer than an older VGA connection and will probably support a higher/sharper resolution as well. If your display includes speakers, an HDMI connection will allow you to use them without additional cables.
The predecessor: VGA
VGA (Video Graphics Array) was the most common interface used to connect a computer to a display device for many, many years.
You can most easily tell a VGA connector by its appearance.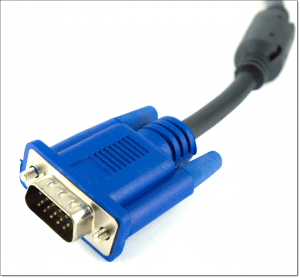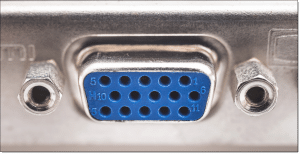 The interface was designed before today's digital and flat displays were popular. It's optimized to carry an analog signal for older CRT-type displays.
Most newer displays, and even many televisions, still include a VGA connection for compatibility. It's possible that many people, when replacing an older CRT with a newer digital display, simply used the existing connection. While that works, it's not optimal for current technology.
HDMI
HDMI has become the standard digital display connection. Once again, you'll recognize it by its appearance.1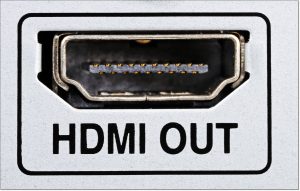 HDMI is more than just a connector. Perhaps most importantly, the protocol used to communicate between the display device and the computer allows the display to tell the computer the resolutions it supports.
HDMI can also carry audio. Whereas in the past you may have needed separate cables or separate speakers, if your display device includes both HDMI and speakers, one device and one cable may be all you need.
Why switch?
In a word, image quality. OK, two words.
If you're displaying on a digital display — as flat screens are — then the conversion of an analog VGA signal to digital results in some fuzziness. You may not notice it because the old analog CRTs were also fuzzy.
It tends to get worse today, though, because VGA display cards were usually optimized to display at resolutions like 800×600, 1024×768, and occasionally larger. Digital displays are more often designed to be HD or 4K compatible, which means resolutions such as 1920×1080, 3840×2160, and the like. Stretching the older analog output over the larger number of pixels can only result in fuzzy approximations of the original image, not to mention not taking advantage of the higher resolution that may be available.
Do this
Check the cable connecting your computer to your monitor.
If it's an older VGA style connection
and
Both your computer and your monitor have HDMI connections
Switch. Replace the VGA cable with an HDMI cable. Your computer should detect the upgrade as soon as you turn it on.
And while you're at it, see if you still need those extra speakers and cables. If the monitor has speakers and they're good enough, they may be all you need.
Want more useful advice? Subscribe to Confident Computing! Less frustration and more confidence, solutions, answers, and tips in your inbox every week.
Podcast audio

Download (right-click, Save-As) (Duration: 5:49 — 8.1MB)
Subscribe: RSS
Footnotes & References
1: Different sizes of HDMI connectors are used in various applications. Pictured is the most common you'll find on both televisions and computers. As just one example, one of my digital cameras offers an HDMI connection, but it uses a smaller version of the connector, so I have to use an appropriate cable.