You can do it; it's just not obvious.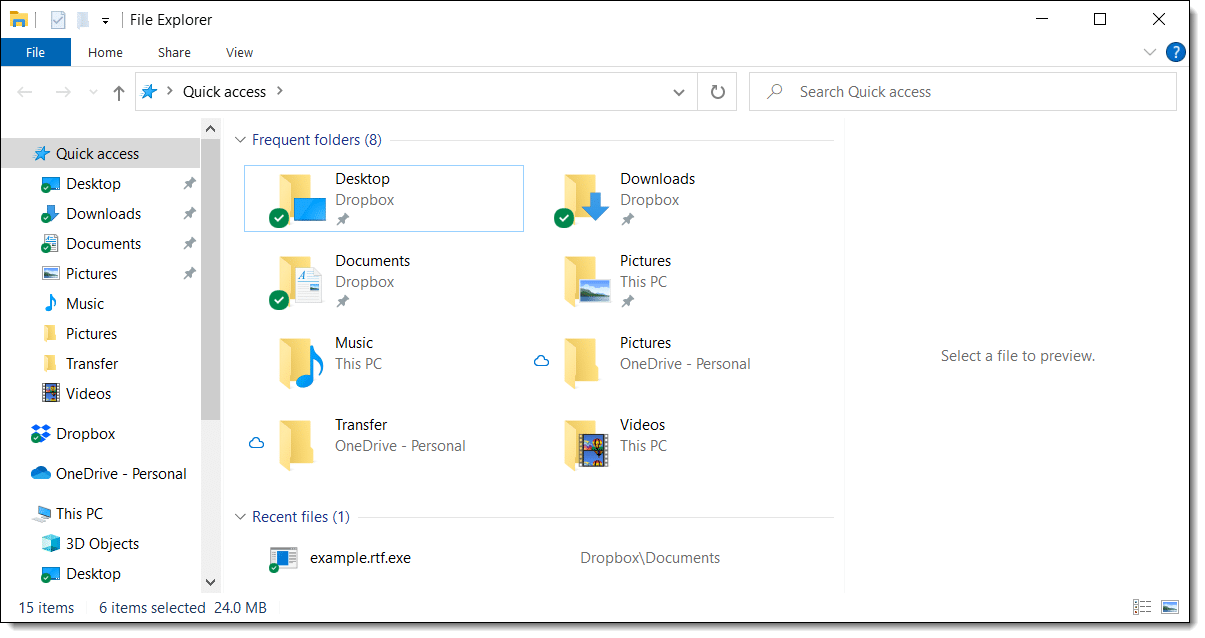 You can create a shortcut to open Windows File Explorer on the directory of your choice.
How can I get Windows File Explorer to default to open on a directory of my choosing?
Windows File Explorer has several options for you configure what it looks like, what's displayed, and more. Unfortunately, configuring it to open on a specific folder isn't one of them.
Fortunately, there is another way.
Open Windows File Explorer to a Specific Folder
To open Windows File Explorer to a specific folder, create a shortcut to "%SYSTEMROOT%\explorer.exe /e,<folder>", where "<folder>" is the folder of your choice.
Create a shortcut
The approach is to create a shortcut to Windows File Explorer, giving it the specific folder as a parameter. Here's how.
Right-click on an empty area of the desktop. Click on New and then Shortcut.
In the resulting dialog, enter:
%SYSTEMROOT%\explorer.exe /e,C:\t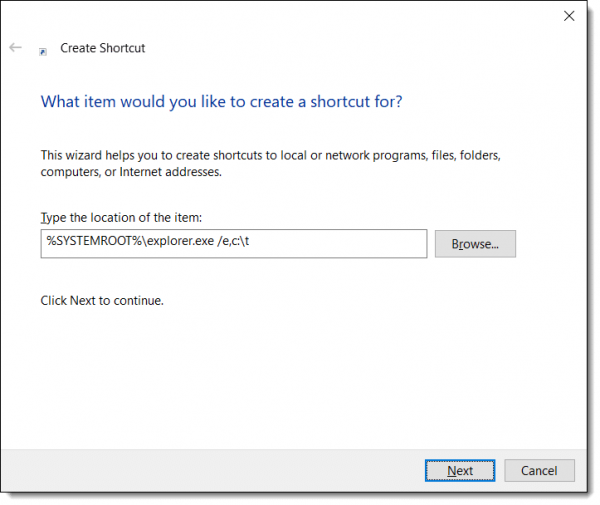 %SYSTEMROOT% tells Windows to use the location of your Windows installation.

1

explorer.exe is Windows File Explorer
/e (optional) tells Windows File Explorer to display the left-hand folder pane
c:\t is the folder you want it to open to. Replace this with the folder you're interested in. If the path contains any spaces, put the folder in quotes, e.g., "C:\t".
Click Next, and give the shortcut a descriptive name.
Double-click on the shortcut, and Windows File Explorer will open to the folder you've specified.

You can, of course, place this shortcut wherever you like, including on the Start Menu.
Do this
After you've created the shortcut(s) you need, go subscribe to Confident Computing for more tips and tricks like this one. Less frustration and more confidence, solutions, answers, and tips in your inbox every week.
Podcast audio

Download (right-click, Save-As) (Duration: 3:13 — 3.1MB)
Subscribe: RSS
Footnotes & References
1: Technically, this may not be needed. Just saying "explorer.exe" should run the right program. Using %SYSTEMROOT% is slightly safer in case certain settings have been changed.