Just because you can see it doesn't mean it's free of charge.
Open-source software is not necessarily free, though there is a high correlation.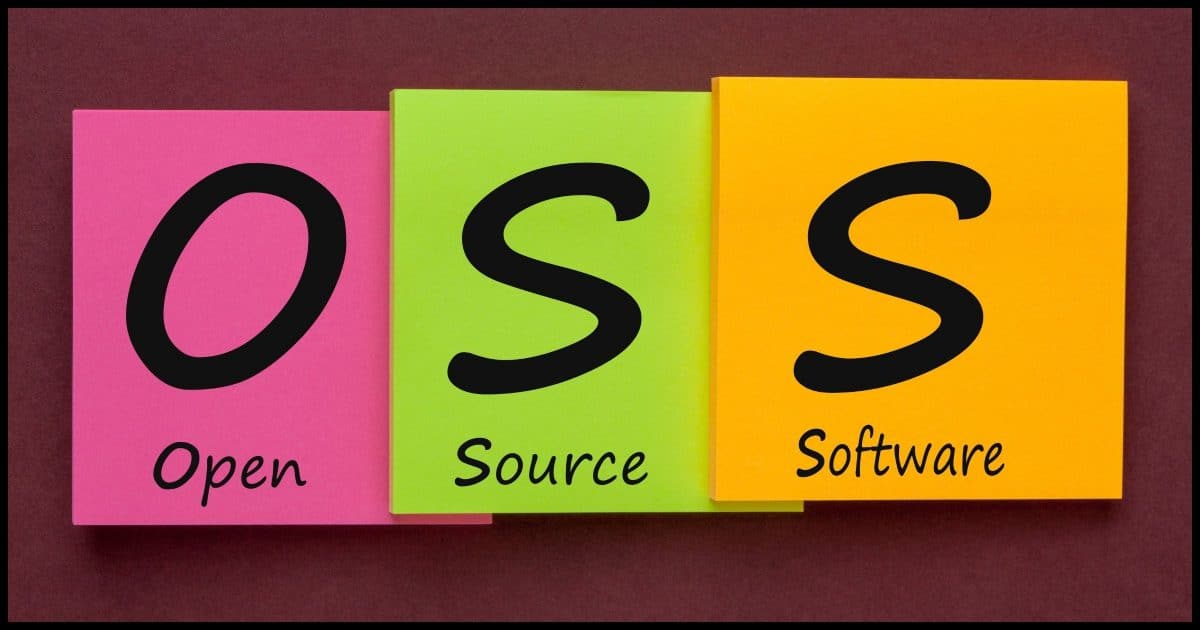 Many folks see open source and think free. That's understandable because a lot of open-source software is free.
But it's not a guarantee. That means you need to find and understand the fine print.
Open source & free
Open source does not mean free; it means that the source code to a particular software package is available to the public for examination. While many (if not most) open source projects are indeed free, others are not, or are not completely free. Before you assume what you're about to download is without charge, check it out.
Open source and visibility
Source, or more correctly, source code, are the instructions written by computer programmers telling the computer what to do. Every program you run — from the browser you're reading this in to Windows itself — has a corresponding collection of such instructions.
The programs you run — the ".exe" files, for example — are the result of processing human-readable source code into instructions more efficiently read and acted on by your computer's CPU.1 This is often referred to as "building" software or writing code. The result is that you and I never see the original source code; we just see the results of that build in the form of the programs we run on our devices.
Unless the program is open source.2
Open source means that the source code for a program is publicly accessible, and anyone can look at it. In fact, in most cases, anyone can make a copy of the source code, change it, and build actual software themselves.
Open source and collaboration
Many open-source projects are open source to allow collaboration.
Not only can anyone examine the source code and change it for themselves, but they can add their changes to the master copy for all to see.
Naturally, this is a highly regulated process; programmers submit changes for approval before they're integrated into the master copy. The benefits are significant, though. Rather than being limited to an official team of developers, projects can accept contributions from motivated individuals around the world.
Many of the most successful projects operate in this manner. Dozens of developers all work on an open-source collection of software and contribute their changes to make that software better in innumerable ways.
Open source and free
A lot of open-source software is free, but it doesn't have to be.
Many Linux distributions are completely free, but there are distributions that are not. While the open-source license might require that core components of the software are always freely available, individuals or corporations may add value by including their own software, modifications, or upgrades, which need not be free but can still be open source.
Companies may also choose to make their own completely proprietary software open source and available for examination.
Anyone may still be able to download and build the software (often a daunting task, to be honest), but they would not be legally allowed to distribute or profit from the non-free components. It's open source, so they can see it all, but it's not free.
Open source in practice
Linux is the largest and the most commonly referenced open source project.
LibreOffice is another good example of a single open source project. In fact, here are instructions to download and build LibreOffice from its official source code. While most of us would simply download and use the built program, if you were curious or otherwise motivated, you could download, tweak, and build your own version.
BitWarden is an example getting recent attention due to issues at one of its competitors. It includes a site dedicated to defining how individuals can contribute to BitWarden's development. BitWarden has both free and paid versions.
FOSS
FOSS, meaning Free and Open Source Software, is exactly what it sounds like: both free (as in beer)3 and open source. By definition, FOSS projects are completely free to download and use, and their source code is always available to examine or modify.
Do this
Don't confuse open source with free. While much open-source software is indeed free, it's worth checking before you commit to using any particular tool.
Want another good source of free information? Subscribe to Confident Computing! Less frustration and more confidence, solutions, answers, and tips in your inbox every week.
Podcast audio

Download (right-click, Save-As) (Duration: 4:45 — 6.6MB)
Subscribe: RSS
Footnotes & References
1: Technically, things other than software can be open source, but I've limited the discussion here to the computer programs and software packages you might encounter, download, and run.
2: For those more versed in the details, I'm completely glossing over things like scripts, interpreters, intermediate languages, and whatnot.
3: As opposed to free as in speech.