Update
Before half a dozen people post it in a comment, let me be the first: Samsung Note 7 recall deniers – a comic by The Joy of Tech. It's almost like they watched my video. :-)
Update #2
I'm a little taken aback by the controversy my opinion has evoked in the comments. I'm also more than a little discouraged by some of the animosity. Clearly I wasn't clear about my purpose in sharing my opinions and plans.
Don't know if this will fix things or make them worse.
First, if you own a Note 7, I'm not making a recommendation as to what you should or should not do. I'm describing my plans and my rationale behind my plans. Make your own decision based on your own research and levels of concern.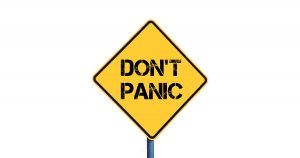 I have three reasons for sharing my story, and they have little to do with the phone itself. I use the phone as a convenient example of how issues like this are often treated. I believe I mentioned these in the video, but to be clear:
The internet loves to hype and over-sensationalize issues for more page views, clicks, shares and likes. It's my opinion that this is part of what's driving the extensive coverage of the Note 7 situation; it generates page views. (Some will probably claim that I'm riding on that coattail, which to me is just support for this opinion.)
Companies, out of necessity, must take extremely conservative positions to avoid litigation and bad press, even if those positions aren't completely supported by the data. It's my opinion that this is part of the reason that Samsung has taken the extraordinary step of recalling all phones and halting all production on this model; fear of lawsuits (or of not being able to show proper intent in the lawsuits that will inevitably happen anyway).
We all accept risk every day in all manner of ways to which we don't give a second thought. In my opinion, my risk of continuing to use my Note 7 is less than other choices I regularly make every day without concern.
Yes, my phone could catch fire. That's actually true for any phone or laptop using current battery technology. The only difference is risk, both actual and perceived. (PC Pitstop, for example, has reported on exploding LIon batteries.)
Bottom line is that I feel that the probability of something actually happening to my specific phone in the time before I trade it in is very small. Smaller than news reports and press would make it seem. Smaller than many risks I take for granted every single day. I'm not saying there's no risk, and I did state that I plan to exchange the phone, I just don't feel that the risk is so high that I need to power down immediately and step away from the phone in fear.
Your mileage, as they say, may vary. You may feel differently. Fantastic. Do what's right for you.
And as a side note, if news reports are true that Samsung plans to cripple the charging capacity of the device in the next few days (in my opinion likely due to point #2 above), I may be forced to make my swap sooner than planned, and for less of a phone than I had planned on waiting for. Oh well.
Update #3
I'm now the happy owner of a Google Pixel XL. As I mentioned in the video I wasn't planning on keeping the Note forever … just until I found a suitable (to me) alternative. The Pixel XL fit the bill, and after using for several weeks now I'm quite satisfied. My Note 7 has been returned (in what turned out to be quite elaborate protective packaging).
Podcast audio

Download (right-click, Save-As) (Duration: 10:24 — 19.2MB)
Subscribe: RSS