Some are more sensitive than you might think
Some guidance to get the most out of your laptop battery.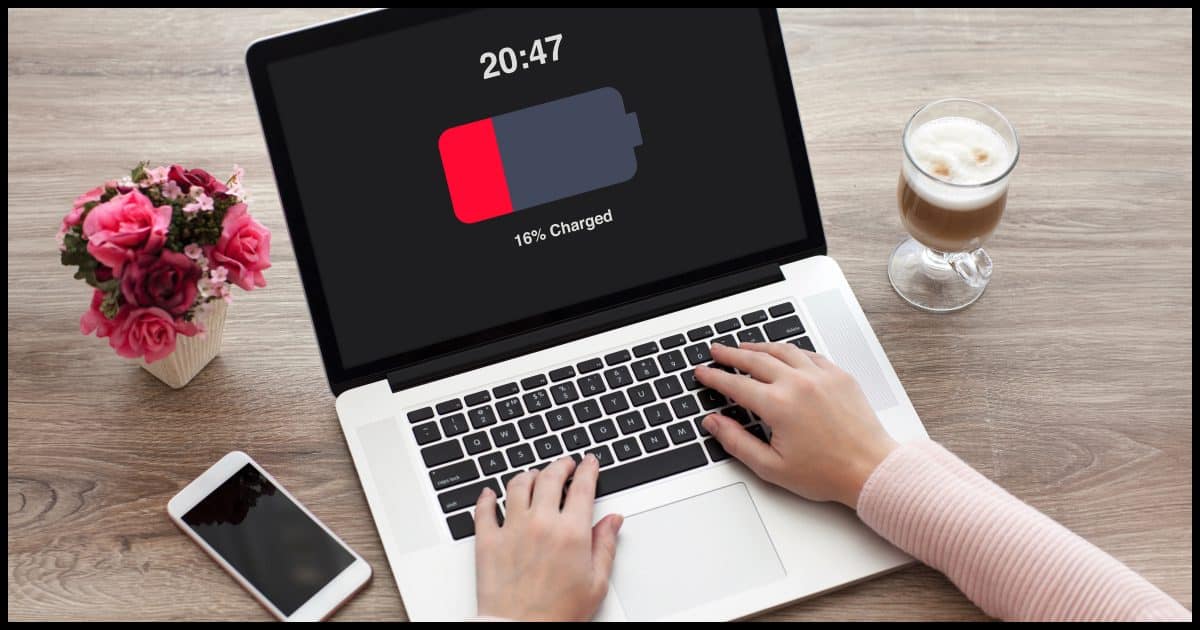 When I first got my laptop (8 mos. ago) my battery life was about 2 hours 45. Now after daily use (mostly with plug but using battery as well) it is down to 1.5 hrs which is basically useless. I have tried draining totally recharging etc and still only 1.5 hours. SO I am buying a new one. My question is how do I make my battery keep its charge so I can have it when I need it?
I originally wanted to title this article "Why does my battery life suck?", because I know that's exactly what it feels like when the battery life gets shorter and shorter. My oldest laptop has about a 20 minute lifespan, so in many ways the battery is really nothing more than a glorified UPS. Not that that's bad, but it does limit the laptop's portability.
Some years ago I turned to a friend, the late Jerry Foutz, for some help on this one. Jerry's site, SMPS Technology (via archive.org), was a canonical reference for power supply design.
Maximizing battery life
Get chargers that match, as exactly as possible.
Don't let the computer and battery overheat.
Leaving it plugged in all the time is no longer the issue it once was.
Match making
It turns out that the single, most important aspect to maximizing battery life is something that I wouldn't have thought of: matching the battery to its charger. In Jerry's words:
"Make sure your battery and charger match and you have a quality charger. About the only way you can maximize the probability of this happening is to buy both from the computer manufacturer for the exact computer model."
Apparently even small differences in output voltage of the charger can have dramatic impact on the lifespan of your battery, by either under, or over-charging.
"If you get a low-cost charger and it is off by as little as 10 mV (millivolts, 1/1000 of a volt), you will also get less than optimum performance."
An example Jerry shared is that a 4.1V cell charged at 4.050 V might be good for 4,000 charge cycles. Increasing the charge voltage to 4.250, a difference of less than 1/4 of a volt, can reduce this down to less than 100 cycles.
While I suspect things have likely improved in the intervening years, especially with the adoption of the USB-C power standard, I had no idea that batteries could be that sensitive.
I'm also glad that I've purchased my batteries, extra batteries, and chargers from the manufacturer at the time I got my laptop. That, further, minimizes any manufacturing differences that may occur over time.
Running hot
The number two factor in battery life? Temperature.
The fact is that laptops just aren't designed for … well, for laps. If you look at the bottom of your laptop you'll see it probably has feet (or more likely, bumps or rubber pads) that lift it off of any flat surface you might put it on. That creates very important space for ventilation. If you block that space, with say your lap, it's likely that you'll be causing the laptop to run hotter than it should. If you do this regularly, you'll likely shorten the lifespan of the laptop's batteries.
Again, in Jerry's words:
"If you have your laptop on your lap and it is burning you, you are shorting the battery life and charge-cycle capability because you have interfered with its cooling system."
If you do like to use your laptop on your lap, there are various "laptop desks" out there that will provide you a flat, or even grooved surface (for even more space and air flow) on which to comfortably place your laptop.
Temperature cycling – allowing the laptop to become very cold and then warm, repeatedly — say by leaving it in your car overnight in cold weather regularly can also adversely impact the battery's life.
Leaving it plugged in
A concern that I've had for a long time is whether or not leaving a laptop plugged in for extended periods of time would harm the battery. Today's designs pretty much expect that type of usage, so it's not the issue I was afraid it might be. Good thing, too … my laptop is plugged in and running pretty much 24×7.
Finally:
"All this assumes a well designed power supply (including charger and battery). Unfortunately, not all designs are perfect and the layman has almost no way to judge the quality of the design. You pretty much have to trust the manufacturer and his reputation."
Thanks again to Jerrold Foutz for contributing to this article.