How to reduce the size of the strip at the bottom of the Windows desktop window?
That "strip", as you call it, is the Windows taskbar.
Most folks don't realize it's really a special window, of sorts. And as a window, you can resize or even move it.
Sometimes people are even surprised when that happens by accident.

Locked or Not?
Since it can happen by accident, Windows includes the ability to lock the taskbar.
Start by right-clicking on the taskbar. Look for the setting "Lock the taskbar".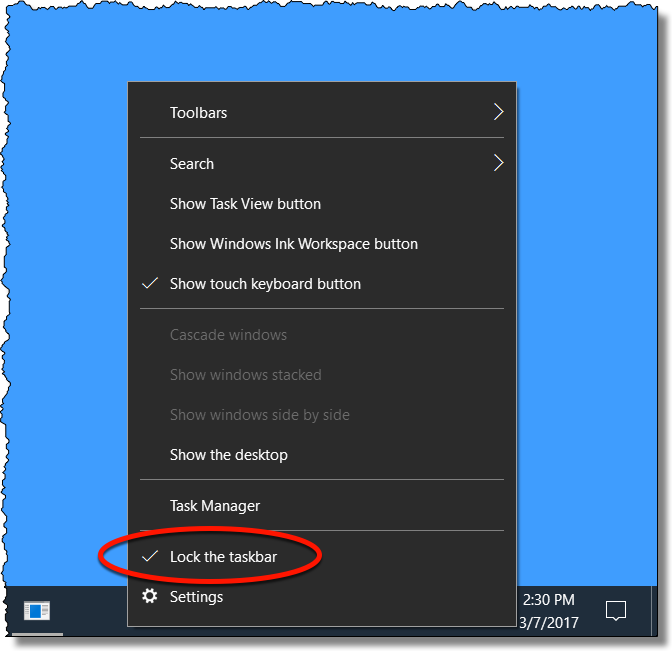 If it's checked, your taskbar is locked and you will not be able to resize or move it. If you want to make a change, make sure it's unchecked.
Size Matters
Resizing the taskbar is now pretty much like any other window, except that:
The border you'll click on will be invisible
The resize will happen in steps.
To start, make sure your taskbar is unlocked.
Hover your mouse over the top edge of the taskbar, where the mouse pointer turns into a double arrow.

This indicates that this is a resizeable window.
Left-click the mouse and hold the mouse button down. Drag the mouse up, and the taskbar will, once your mouse reaches high enough, jump to double the size.


You can go even larger if you like.

Location, location, location
We normally think of the taskbar being along the bottom of the screen, but it doesn't have to be. Particularly on wide screens, you might prefer to have it on the left.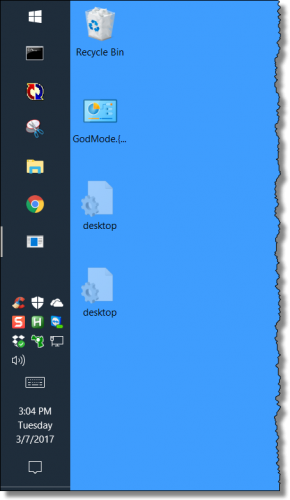 While it remains unlocked, just click and hold on any empty area in the taskbar and drag it to whichever side of the screen you'd like.
Lock'er Down
Finally, when you have the taskbar where you want it, and the size you want it, be sure to right-click on it and make sure that Lock the taskbar is checked once again.
Based on what I hear, it's fairly common that the taskbar gets unexpectedly resized or moved. Locking the taskbar simply prevents that from happening.
Podcast audio

Download (right-click, Save-As) (Duration: 3:05 — 2.9MB)
Subscribe: RSS