"As up to date as possible" is an important recommendation.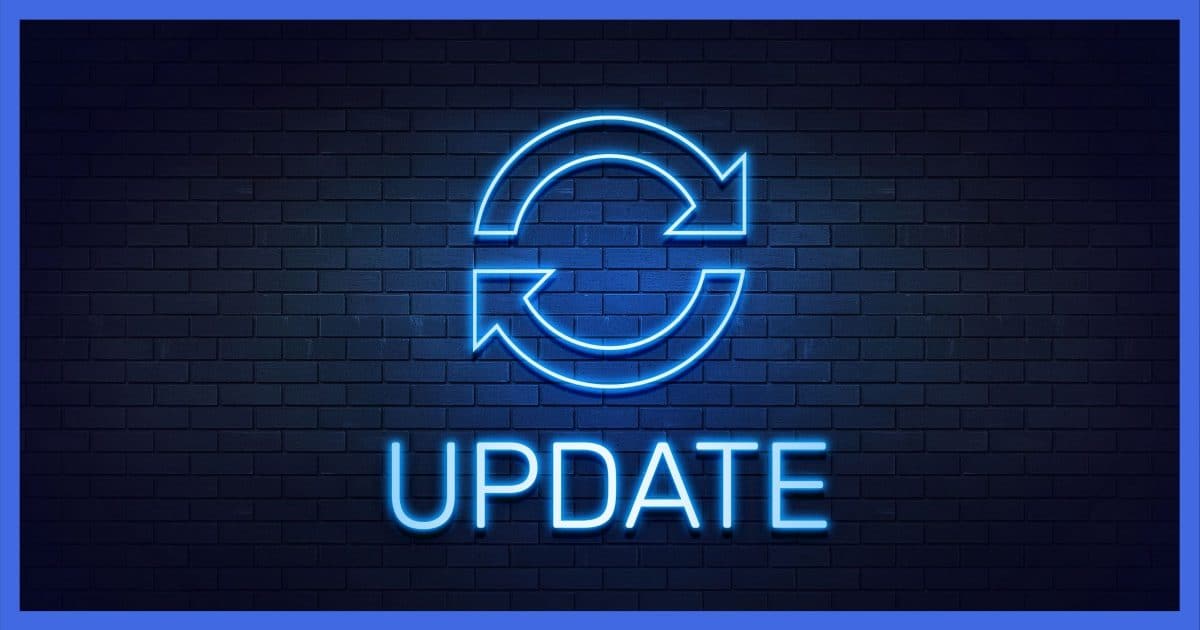 Keeping Windows up to date is normally handled cleanly by Windows itself. There are times you may want to force the issue to ensure your machine is as up to date as possible.
When trying to solve a problem, one of your steps is to make sure "Windows is as up to date as possible." Doesn't Windows do that automatically?
Yes.
And no.
Even with Windows Updates turned on and working properly, there are times you might find your machine still has updates available. I'll show you how to handle that by explaining what I mean when I say, "Make sure Windows is as up to date as possible."
Windows: As Up To Date as Possible?
You can make sure Windows is as up to date as possible by repeatedly visiting the Settings app, Updates & Security, and checking for updates — manually, if needed — taking all updates, and repeating the process, until no more updates are available.
Checking for updates
Click on the Start button, on the gear icon, and on Settings. In the resulting Settings app, click on Update & Security.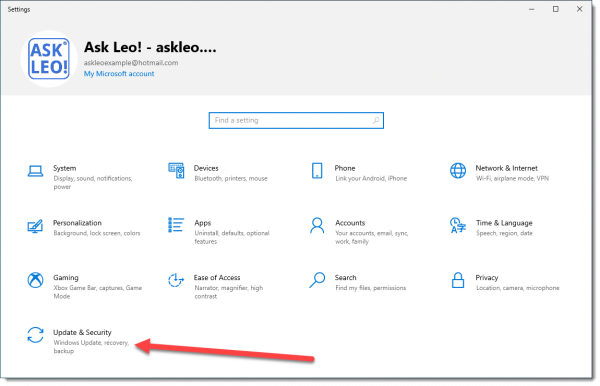 This will bring up the Windows Update settings page.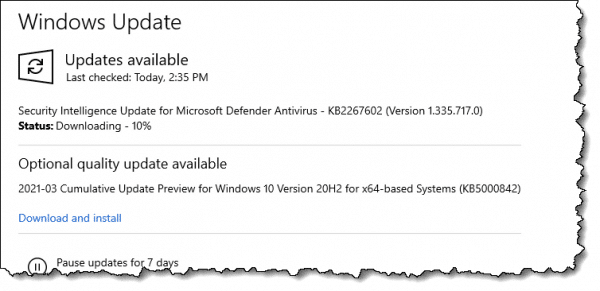 There's a good chance Windows will begin checking for updates immediately. Let those downloads and installs complete.
If there are optional updates available, as there are in the example above, click on Download and install to take those updates as well.
The key point here is clear: take all the updates that are offered.
Reboot if needed
After updates are downloaded and installed, you may be told that a restart is required.

Click Restart now and let the machine reboot.
Lather, rinse, repeat

1
Now do the whole thing again.
Go to the Settings app.
Click on Update & Security
If Windows Update doesn't automatically check for updates, click the Check for updates button to have it check again.
Install all available updates, rebooting if necessary.
Repeat this process over and over until Check for updates indicates you're fully up to date.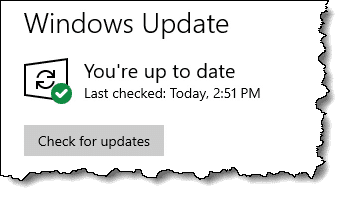 Windows is now "as up-to-date as possible."
Why Windows Update didn't do this all automatically
There are two primary reasons that you may have available updates even though Windows Update is running properly.
The update was made available after the last time Windows Update checked.
You've elected to configure a delay before taking updates in the Windows Update settings.
The first is most likely, as the second you'd probably already be aware of.
Footnotes & References
1: For those not familiar with the reference, these are common usage instructions on bottles of shampoo in the U.S. Computer programmers will note that it's an infinite loop.