Question: I have a number of knotty problems with error messages at present and there are several programs on the net which "guarantee" to fix them. When the offered free scan is invited, they always come up with lots of faults which they will only fix if you subscribe. My usual reaction is that it's all a con to get subscribers, but is this true in all cases or are there some programs which really are the cure-alls they claim to be?
To quote the old aphorism: "If it seems too good to be true, it probably is."
I'm sure there are good programs out there, but like you, I'm very skeptical. Beyond skeptical. Downright suspicious, even.
As a result, I've never purchased such a program. Instead, I've tackled my problems head-on, lived with them, or, if things are bad enough and unsolvable, reformatted and re-installed.
But there are some ways to at least stack the deck in your favor if you want to try one or more of these types of tools.
Step one: you know this is coming
Before you buy, before you try, before you even download — back up. And by back up, I mean take a complete image backup of your machine.
Seriously, these types of programs and services are often chock full of malware and/or potentially unwanted programs (PUPs). It's not at all uncommon that the results are so disastrous a reformat and reinstall is the only remedy — unless you have a backup image you can restore to.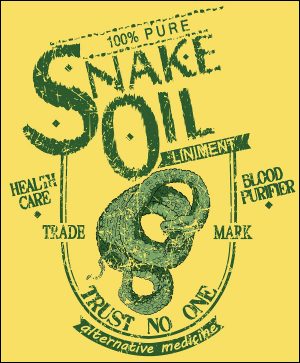 The intent needn't be malicious. Some tools are simply poorly written or make overly aggressive changes. While recovery can be possible, sometimes restoring an image backup is the fastest and most practical solution.
Now that I've scared you, let's look at the possibility that a utility might actually work.
Glorified registry cleaners
Many "fix everything" tools are nothing more than glorified registry cleaners.
One alternative is to just start with exactly that: a registry cleaner. While I don't use one often, I have been happy with Macecraft's JV16 Power Tools, as well as CCleaner. I discuss registry cleaners in more detail in my earlier article, What's the Best Registry Cleaner?.
Both of these packages include additional tools that can be useful when dealing with a balky system. CCleaner, for example, while primarily about cleaning unneeded files from your system1, also includes a more extensive application uninstall tool, the registry cleaner, and additional utilities for maintaining your hard drive. JV16 includes startup analysis, an uninstaller, and assorted security and privacy tools.
Depending on the problems you're experiencing, those types of tools might be enough.
Check reputation
When evaluating a specific tool, I search for stories and reviews.
If you find recommendations or awards from recognizable sources, that's a good sign. Popular technology news sites periodically review and rate software packages. Positive reviews from tech support sites similar to Ask Leo! are also a good sign.
The nice thing about a credible review is that it legitimizes the utility somewhat as well. If pcmag.com, as just one example, gives a utility a review — even if that review is less than stellar — chances are the utility, and the company, are legitimate. Unless, of course, the review says otherwise.
Beware of fake reviews. Anyone can publish anything that looks like a glowing review. They can even fake award banners and ratings; check out any claims and trace them back to the source. Many of the "best <whatever> tool.com" or "<whatever> reviews.com" sites are fake comparison and rating sites designed to specifically promote one of the packages they list. Be very, very skeptical.
Check discussions
I also check discussion forums or support sites. If the support site for the program is full of only negative comments, I'd beware. On the other hand, if you find a lot of "this product saved my machine" comments, or even just neutral comments and product suggestions, things might be looking up.
Once again, you need to beware of planted comments and postings. I get them here on Ask Leo! all the time – individuals with a vested interest attempting to push a product plant fake positive comments extolling its virtues2. Particularly if you see exactly the same comment in several places, get suspicious.
And with that very caveat, I'd love to hear from you. If you have a favorite utility for repairing Windows issues, please let us know in a comment. Yes, I have to reserve the right to remove spam, so make sure you're only making a personal, legitimate recommendation.
If nothing else, it might provide a good starting point for folks to investigate and evaluate.
Right after they back up, of course.
Podcast audio

Download (right-click, Save-As) (Duration: 5:51 — 2.8MB)
Subscribe: RSS
Video Narration