A great technique for protecting your money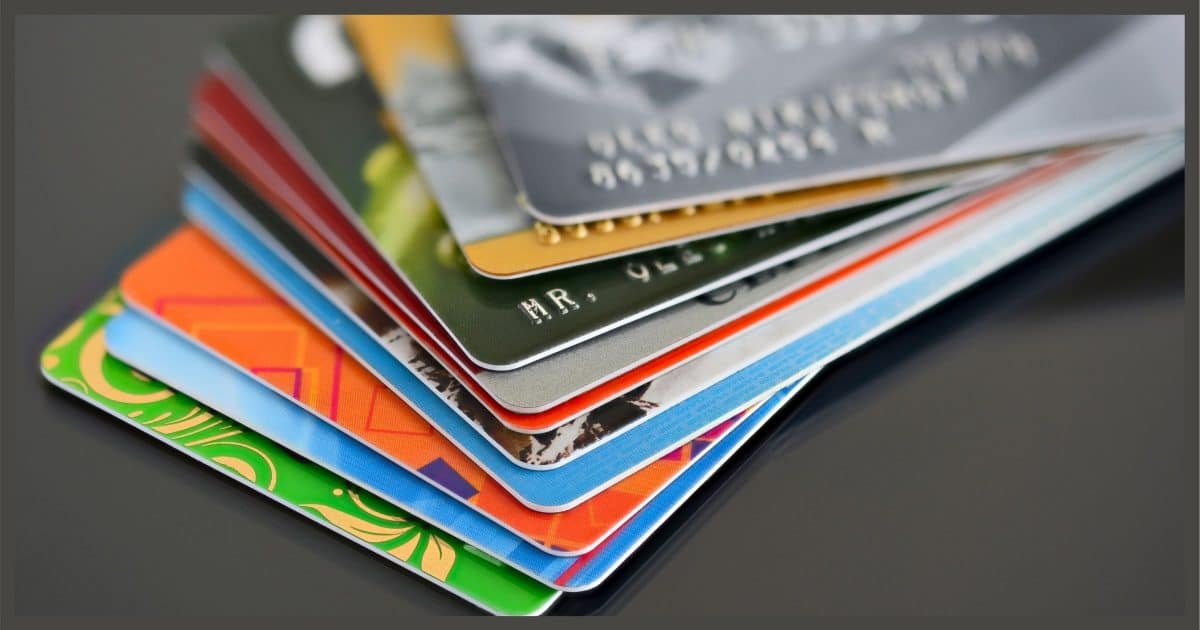 Virtual credit cards are a great tool to help protect yourself when shopping online. After using a service for well over a year, I have a recommendation.
I'm a huge Star Trek fan. When Star Trek: Discovery was announced to be a streaming-only franchise, I had no hesitation. CBS All Access1, take my money!
A couple of years ago, I decided I wanted to give a subscription to a friend. The problem was he needed to sign up for the service, so there was really no way to make it a "gift".
So I gave him a credit card instead.
But not just any card.
Virtual credit cards allow you to use a different credit card number for each online merchant. Privacy.com allows you to assign spending limits and control when and how the card is used. True to their name you're not required to disclose your actual billing address to the merchant. While there are important differences from an actual credit card, Privacy.com's free tier is a great security measure for most.
Virtual credit cards
A "virtual" credit card has no card. Instead, banks and credit card companies offering them make up a completely new number any time you ask for one — online
.
It's like having an almost unlimited number of credit card numbers that all come out of your one account.
Why would you want this?
In a word: breaches.
The idea works like this:
You want to purchase something from reallybigbookstore.com online.
You go to your credit card company and have them generate a new number for your account — a virtual credit card, complete with expiration date and security code — that you provide to reallybigbookstore.com and only to reallybigbookstore.com. You don't use this virtual credit card anywhere else.
Some months later, reallybigbookstore.com gets hacked, and their credit card information is stolen, including yours.
You shrug your shoulders, tell your credit card company to turn off that virtual card, if they haven't already, and move on with your life.
No new card. No unexpected charges. In fact, you never have to give out your "real" credit card number at all to anyone online
.
Sounds great!
My credit card company does not offer this service. I kinda wish they did. I'm also kinda glad that they don't since it forced me to look for an alternative.
I found one that, in some ways, is better.
Privacy.com
Privacy.com is a free service. You associate a payment method in the form of your bank account information or a debit card. You can then create virtual credit cards to be used online. It's as simple as that.
When you create a card, you can set spending limits on that card.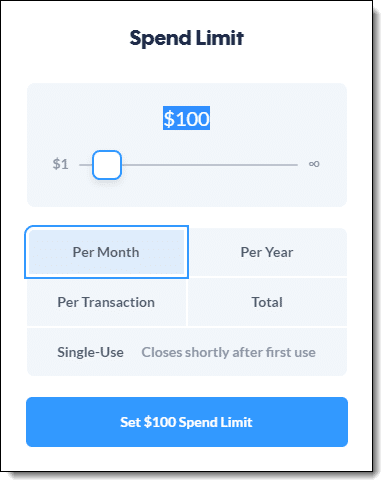 You can decide that the card can be used to charge only so much per transaction, per month, or per year, or you can indicate that the card can be used only once.
After setting the limit, your new virtual card appears.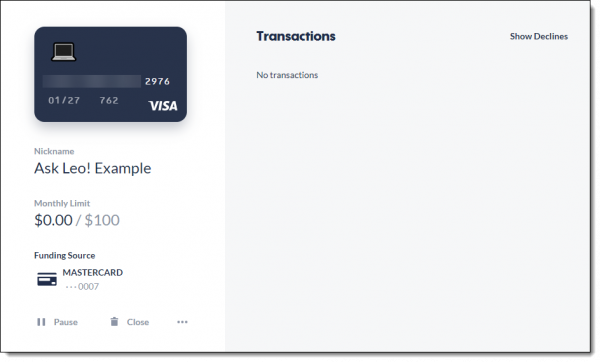 As you can see from the example above, it's complete with credit card number, expiration date, and security code.
First merchant is only merchant
Perhaps the most understated benefit of Privacy.com cards is this: the card will only continue to work at the first place it's used.
So, if I first use this card at reallybigbookstore.com, then I can only use this card at reallybigbookstore.com. It won't work anywhere else for me, for hackers, or for anyone. It's been "locked" to that merchant.
So unless hackers suddenly turn around and start using the card at the very company from which they might have stolen it, it's worthless to them.
Perfect.
Under your control
Note the "Pause" and "Close" buttons in the image above.
You can temporarily turn off a credit card by pausing it. While it's paused, any attempt to use it will be declined. If you need to control how much or how often it's used manually, this gives you that level of control.
And, of course, if you like, you can close the card at any time with a click of your mouse.
Full control.
Why it's called "Privacy"
With a normal credit card, one of the items a merchant needs to be able to provide is your billing address or zip code.
None of this is checked when a privacy.com card is used. As long as the number, expiration, and security code is correct, and it's used at only one merchant, and you haven't paused or closed the card, you can use any billing address you like.
This means you never need to expose your true billing address to a merchant.
Particularly for digital goods, where that information isn't needed anyway, you keep your location private.
The "catch"
There are important characteristics of Privacy.com you need to know about.
Currently, your funding source can only be a bank account or a debit card. This means that when you make a charge using a privacy.com card, the money is taken out of your funding account right away.
A privacy.com card is a debit card. We've been using the term "credit card", but there's actually no credit involved.
Protections offered by credit card companies — like limited liability — are not present with debit cards. This is offset by the first-merchant lock and the ability to fine-tune spending limits for each card you create.
You won't rack up any credit card or mileage points, as you might on your normal card.
There is no physical card. This is intended only for use online.
You need to trust Privacy.com.
That last point is worth noting. You're giving privacy.com the ability to take money out of your account. If you can't trust them, this isn't a service for you.
It's also why I've waited close to two years before recommending them. Needless to say, I trust them.
My gift to my friend
My gift to my friend wasn't fancy, but it certainly was practical.
I created a card at privacy.com. I gave it an appropriate spending limit (even including room for price increases
). I then took a screenshot of the generated card, much like what you see above, and gave that to him.
He signed up for the service using that card.
That was well over a year ago, and he's been Trekking out ever since. (Discovery, Picard, and whatever else is on the Star Trek horizon. Like I said: CBS All Access, take my money.)
In the meantime, I've experimented using Privacy.com cards for an assortment of online subscriptions, and it's been flawless. It's a real comfort to know every such card has a nice, low limit, and should anyone mistreat me, I can turn off their payments — and only their payments — with the click of a button.
This article, like any article on Ask Leo!, may contain "
affiliate
links". Without affecting the price you pay,
or my decision to include them
, using affiliate links may result in my being paid a commission should you purchase the product mentioned. Affiliate links help pay the bills and support Ask Leo!.
More detailed information.
Privacy.com plans and limits
The free plan allows you to create up to 12 cards per month and does everything I've described above.
There is a "Pro" plan that costs $10/month, but also gets you 1% cashback each month (up to $45), and lets you create more cards each month. It also allows you to control what appears on your credit card statement. (For example, if you want to hide the fact that you're using reallybigbookstore.com, you can tell Privacy to call it "Joe's Sports Emporium" instead.
)
The free plan has been plenty for me.
Privacy.com's free virtual payment cards protect your money as well as your privacy.
I recommend it.
Podcast audio

Download (right-click, Save-As) (Duration: 10:47 — 12.6MB)
Subscribe: RSS
Footnotes & References
1: Soon to be renamed Paramount+, as I understand it.