It's for your protection. Really.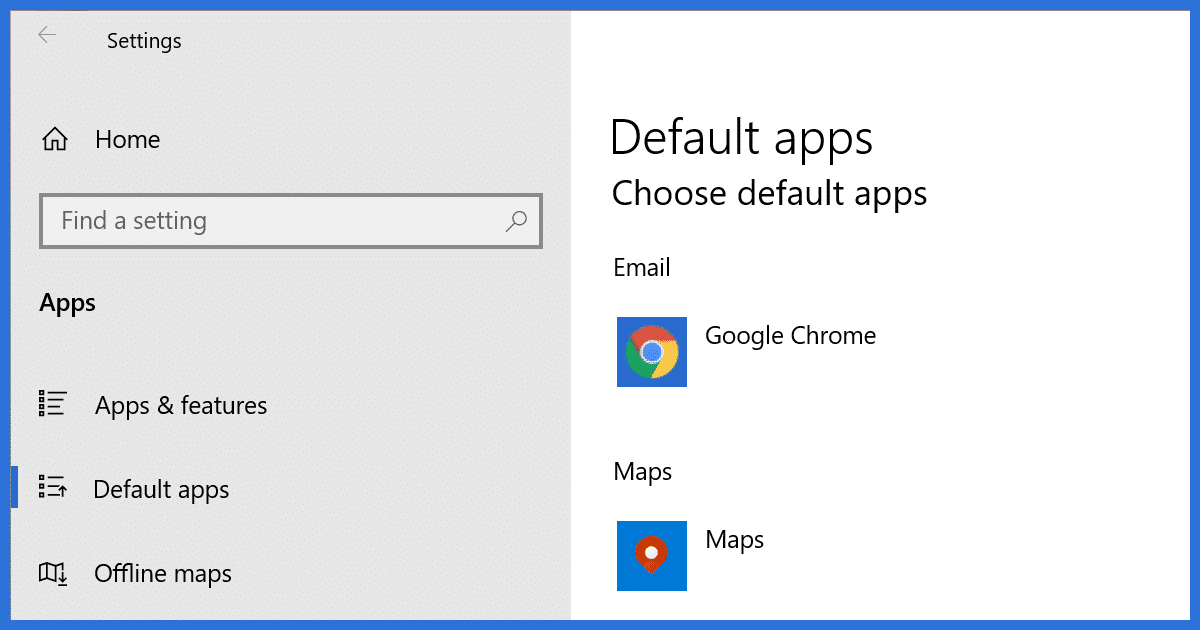 Windows 10 changed how to modify default programs, forcing you to make the choice explicitly.
In order to thwart poorly-behaved and malicious programs, Windows 10 made a major change to the way default programs are set. The change can be startling if you're not prepared for it.
So, let's prepare.
Windows associates default apps to be used with specific types of files, like ".docx", or perform specific actions, like "browse the web". In the past apps could set themselves as default without notice. This was abused by malware. Now, when an app tries to set itself as default the Windows 10 Settings app is displayed for you to make the change yourself.
What's a default program?
A default program is the program that Windows associates with a specific type of file or action.
If you're not using your web browser and you request a webpage — say by clicking a link in a PDF document — Windows knows which web browser to use, even if you have more than one installed. It uses the browser that's considered your "default". In my case, I have several browsers installed, but Google Chrome is my default browser.
Other examples include the default mail program used when you click on a link to send email, or the default program to open a document of a specific type, such as using Microsoft Word to open ".docx" files instead of some other program.
The problem: malicious behavior
Programs can see what the current default for a specific operation is, and they can also set it. You've probably run into this when you're running a second web browser and it tells you it's not currently the default, and would you like to make it so?

With a click, you can change your default browser; or you can ignore the message, and nothing will be changed.
The problem is that overly-aggressive programs can change defaults without asking. Particularly when installing software, PUPs and malicious software can change things. The next time you open a webpage or a document, or click on a link to send mail, their software runs instead of your previously-configured default.
The change
In Windows 10, programs can no longer make direct changes to default associations.
Instead, any attempt is treated as a request directly from you. The Settings App opens for you to make the change yourself.
For example, if you click the "Set as default" button presented by Google Chrome to make it your default browser, rather than immediately making the change, as in the past, you'll be presented with the Settings App.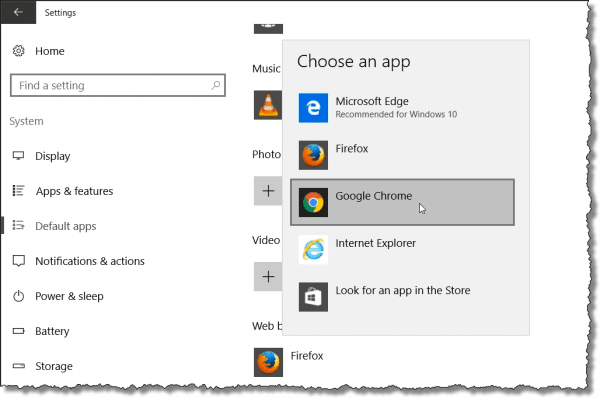 If you really want to make the change, click on the current default, and then choose from a list of options.
If the "request" originated from elsewhere — perhaps some less-than-honest software installation — you can simply close the Settings app, and no change will be made.
In either case, you've been explicitly alerted to the attempted change.
The shortcut
If we're going to be taken to the Settings app anyway, why not just start there?
For example, I would fire up the Settings App, and then under System, Default apps, make any or all of the changes I want.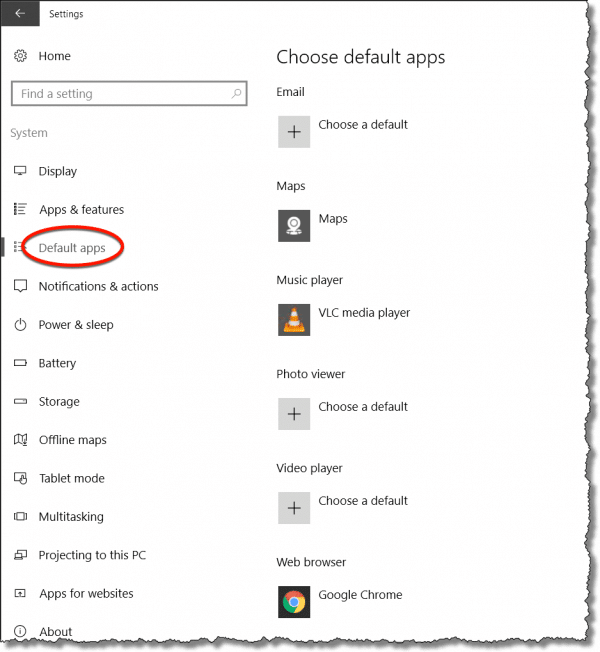 It's not something you need to do often, but rather than bouncing back and forth between the running application and the Settings app, it feels a little less confusing to just start in Settings and proactively make the change.
Podcast audio

Download (right-click, Save-As) (Duration: 3:31 — 3.9MB)
Subscribe: RSS