In a recent newsletter, you answered someone's question about passwords. I didn't understand your answer. Could you clarify with an outright, direct, plain, clear answer? The person was asking about passwords, an idea he had, and would it just be safer to use repeating letters as passwords? I couldn't understand if you were saying it was good and safer as it was harder to hack with hacking software or just the opposite. I don't understand the explanation about how hacking software works and I don't need to. Just the answer to that question about a series of same letters would be sufficient enough for me to know what would be good to do or not to do.
As direct, plain, and clear as I can be, the answer is no, you should not use a password that is a single repeating character.
In my defense, the answer really isn't that simple or that easy. It actually does require a little bit of thought. The problem is that it's a very complex topic. And there aren't always simple yes-or-no answers.

Password examples
So let's say you've got a password of 16 repetitions of the letter x. Now that kind of password is great to foil certain types of hacking attacks; for instance, those that simply try all possible combinations of letters and numbers. That's because the password is long. So "long" is good; longer is always better than shorter.
Now, those 16 repetitions of the letter x are a bad password if you're attempting to foil other types of hacking attacks, such as attacks that simply start by trying common patterns. Because this is such a very simple, potentially common pattern, it could be very quickly hacked.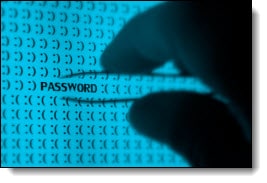 The problem is that we don't know which approach hackers are using or they'll use something else entirely. So, the point that I was trying to make and I suspect that I didn't make clearly was simply this: the best password is both long and complex.
Complexity doesn't have to be random letters. If your password is long enough, it could be complex by selecting random words that are easy for you to remember but result in  a long password.