But it's trying to help you!
Microsoft Word tries to format items based on what it thinks you're doing. That's handy if it's what you want and annoying if it's not.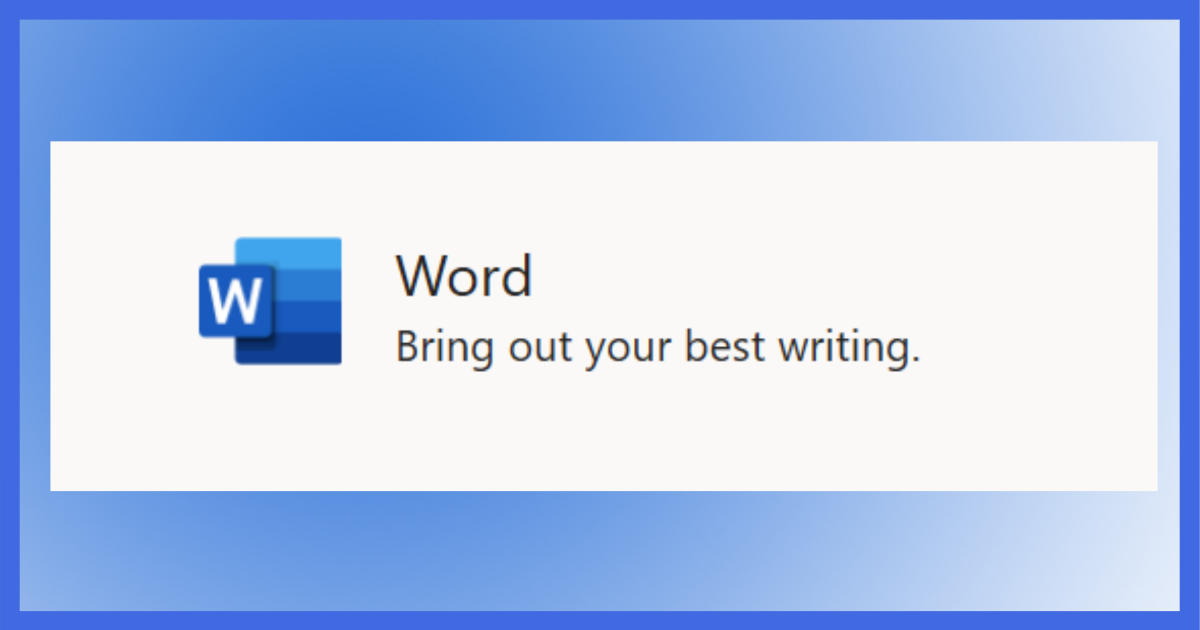 How do I turn off automatic formatting in Microsoft Word?
Microsoft Word tries to correct common typing mistakes and guess the formatting you want based on what you're typing.
While both activities look like automatic formatting, Word sees them in different ways. Fortunately, the options are gathered together, albeit somewhat hidden.
Turn off Automatic Formatting in Word
You'll find a plethora of options to control automatic formatting in the "Proofing" section of Word Options. Click on File and then the Options item at the bottom left to get there.
Settings
Automatic formatting isn't a single thing you turn on or off. It's a collection of settings.
In Word, click the File menu and then Options at the lower left. Click on Proofing in the resulting left-hand pane. Click on AutoCorrect Options… near the top.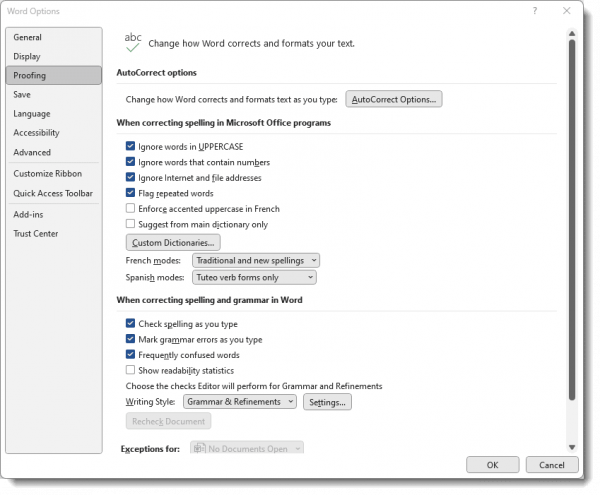 The AutoCorrect dialogue box has several tabs.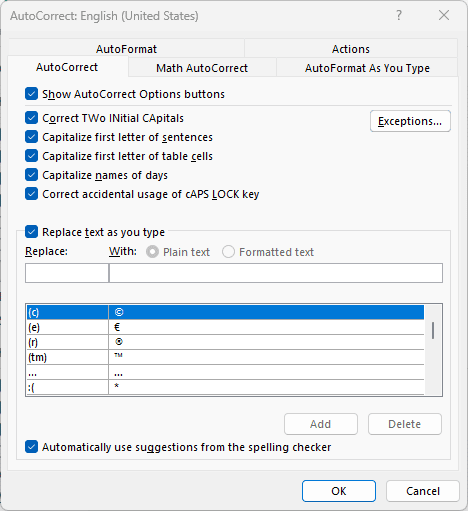 The tabs in this dialog organize Word's various auto-correction and auto-formatting options.
AutoCorrect looks for common typographical errors and fixes them for you. For example, a common error is to hold down the shift key just a little too long after starting a sentence, resulting in two capital letters instead of one. This is controlled by the Correct TWo INitial CApitals checkbox. The Replace text as you type list is a convenient way to define shortcuts for common or awkward entries. It comes pre-populated with conversions such replacing "(c)" with the copyright symbol: ©. You can define your own replacements as well.
Math AutoCorrect is similar, defining several convenient-to-type shortcuts for common math symbols and allowing you to add more.
AutoFormat As You Type applies formatting based on what Word thinks you're attempting to do. For example, it replaces the typed sequence "1/2" with an actual fraction, ½. Settings here control automatically generating bulleted or numbered lists as well, which many people find either wonderful or incredibly annoying.
AutoFormat is very much like Autoformat As You Type. Rather than applying formatting as you type, this option controls what formatting is applied when you use the AutoFormat command on the Quick Access Toolbar.
Actions, when enabled, provide a list of additional commands on the right-click menu.
As you can see, Word has several ways to do things for you automatically. But thankfully, once you discover the settings, Word allows you to control if and what it attempts to do on your behalf.
Do this
Particularly if you're a heavy Word user, it's worth spending a few minutes reviewing the AutoCorrect options available. Once configured to your needs, it can save a lot of time and many keystrokes.
Be sure to subscribe to Confident Computing! Less frustration and more confidence, solutions, answers, and tips in your inbox every week.
Podcast audio

Download (right-click, Save-As) (Duration: 4:04 — 5.7MB)
Subscribe: RSS