What to do when it's too easy to touch the touchpad.
If the touchpad is annoying, you can adjust it or turn it off completely.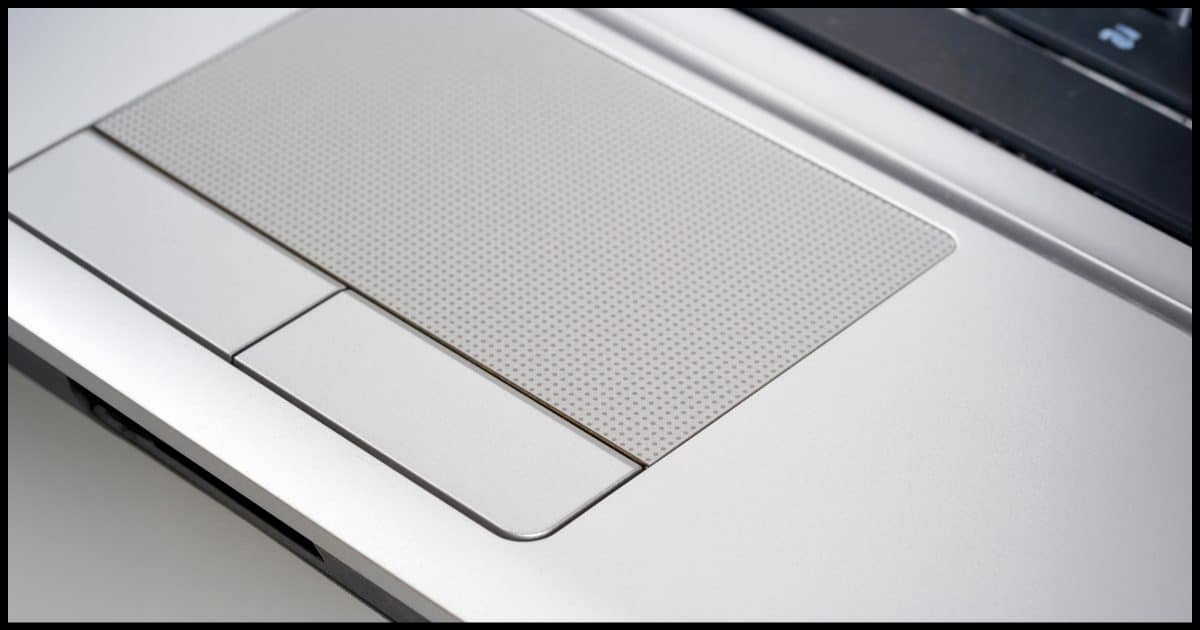 How do I disconnect the touchpad on my laptop?
If the mouse pointer seems to be moving on its own or jumping around on your laptop, it might be your touchpad.
Not that the touchpad is at fault per se, but rather that you're accidentally touching it. Sometimes touchpads can be so sensitive that even the lightest of brushes against it is taken as an intentional pointer movement.
The good news is that it's very easy to disable touchpads these days.
Disable the touchpad
If your computer has a touchpad, there should be touchpad settings in the Windows settings app that allow you to control or turn it off. If not, you may need to look at mouse settings, possibly in the older Control Panel. Failing that, you can try disabling the device in Device Manager or looking for a UEFI/BIOS setting to turn it off.
Settings
Run the Settings app (right-click the Start button and click Settings), and then in the search field, type "touchpad".1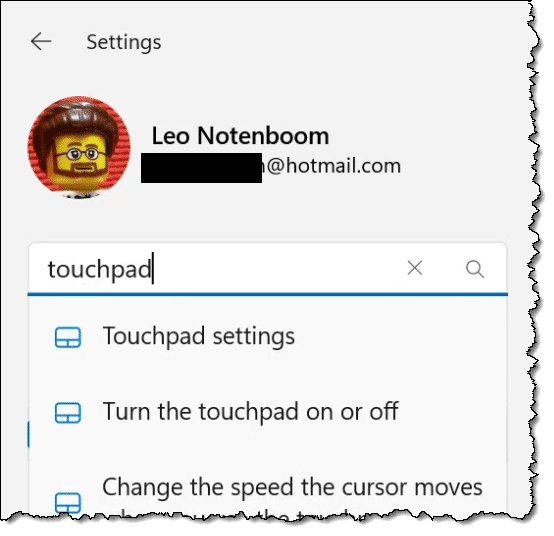 When it appears, click on Touchpad settings.
Near the top, click on the slider to turn off your touchpad.
Other settings
There are additional settings that might help on the touchpad settings page. Rather than turning the touchpad off completely, perhaps changing one of these will alleviate the issue.
One thing to note is that different touchpads have different settings (as defined by the installed driver). That means what's shown above may look different than what you'll find on your machine. Some touchpads include a "sensitivity" setting that might be exactly what you need.
You might also check with your computer's manufacturer to see if there are more up-to-date or feature-rich drivers available for your specific machine and touchpad.
Other possibilities
I've used Windows 11 above as my example, and the concept should apply to Windows 10 as well, although it might look a little different.
If the touchpad settings aren't available or you're running an older version of Windows, you may need to look elsewhere — specifically in Control Panel/Mouse settings. Look for something that allows you to control or turn off the touchpad.
If it's not there, then in the Device Manager,2 try locating and disabling the device corresponding to the touchpad. This may be difficult to identify, as the device might not be called touchpad. I've seen it referred to as trackpad and even some variation of a mouse since a touchpad just mimics a standard mouse.
Be prepared to use your keyboard-only interface if that disables your real mouse as well. That could happen, and the way to restore that is to re-enable the driver.
If there's nothing in Control Panel allowing you to control your touchpad, another place to look is in your system UEFI/BIOS. Check with your computer's manufacturer for instructions on how to access these settings. There are cases where the touchpad can be disabled here before Windows even boots.
Do this
My first recommendation is to look for a sensitivity setting for your specific touchpad. If there is one, that may allow you to avoid accidental actions without needing to disable the touchpad completely. Failing that, hopefully you'll have found the setting on your machine to turn it off.
Subscribe to Confident Computing! Less frustration and more confidence, solutions, answers, and tips in your inbox every week.
Podcast audio

Download (right-click, Save-As) (Duration: 8:22 — 6.2MB)
Subscribe: RSS